Jun
07, 2016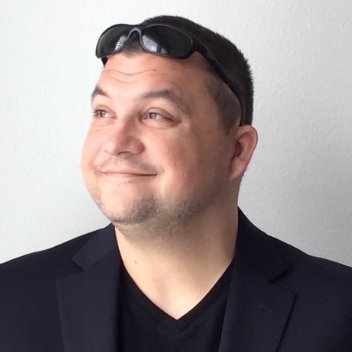 Lincoln Murphy on Customer Success & Your Customer's Desired Outcome [podcast]
"Desired Outcome is the Key to Customer Success." -Lincoln Murphy
Lincoln Murphy helps you make your customers wildly successful. He is a Growth Strategist at Sixteen Ventures and a Growth Architect at Winning by Design(TM). Many people, myself included, consider Lincoln to be a heavyweight in the SaaS and startup world. There's no one better when it comes to SaaS customer success, pricing models, and customer experience.
If you've been in the SaaS world for any time, you've probably read his blog posts, ebooks or seen him speak. And if you haven't, you've got some serious catching up to do…
Listen or download the episode here:
In this episode, Lincoln and I discuss the concept of time to first value, customer success and customer acquisition – wow to have a successful pull through rate for potential customers and the cost of free. Just a few of the topics we cover include:
Customer success, customer acquisition and the "appropriate experience."
Account expansion, the Penny Gap, Time-to-First-Value and the cost of free – all focusing on the customer's desired outcome, not what you want it to be.
What is a successful pull-through rate for potential customers and the biggest mistakes concerning free trial and freemium strategies for SaaS companies?
Detailed Interview Notes:
02:00 – Introduction to today's guest – Lincoln Murphy
03:45 – Why the name "Sixteen Ventures" and how it's helped him with his business and accessing customers.
5:30 – SaaS Key metrics: CAC, LTV, ACV. DRR. What are the first 1-2 key metrics to measure
07:45 – Finding the "Appropriate Experience" for your customers and measuring from there
10:00 – Frameworks for sales and customer success, and structuring your sales process. Stelli Efti, Jason Lemkin, Aaron Ross.
11:45 – "Time to first value" and customer on boarding. Case study from Lincoln going from 5-6 months to 3-4 days with new customers.
20:00 – MVPing your product for early customers.
22:00 – What to do when your product is missing the one key feature your market requires to buy your product, and you're six months from having it available.
24:00 – Signing "good fit" customers vs incentive programs for sales and customer success teams. How overselling customers early in your startup hurts you in the long run.
26:00 – Selling six months ahead of your product launch.
30:00 – How to reengage with lost prospects or dark deals.
37:00 – Early adopters educating you as the startup about what you product can do for them and the market.
39:45 – Mistakes around the Freemium and Free Trial models in enterprise software startups. What is the "cost of free?"
45:00 – Aligning free trials to how customers buy, and considering the "appropriate experience."
54:00 – Book: "The Robert Collier Letter Book" by Robert Collier. Cutting through the noise with your sales conversations. "Enter the conversation already going on in your customer's mind."
55:45 – Book: "Persuasive Copywriting" by Andy Maslen.
56:30 – Discovering the customer's desired outcome from them, rather than you telling them what it should be.
57:00 – Why "negative churn" is a bad word, call it net revenue retention.
Books on Customer Success & Related Topics
Sales Blogs & Related Posts