Apr
13, 2015
Episode #1: Startup Selling with Conference Escorts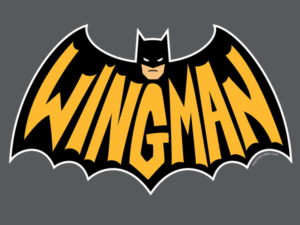 This SalesCast is brought to you by, well, SalesQualia. Check out the Startup Selling Program, a 90-day program focused on finding customers, growing revenue and building your sales process.
We discuss how to set meetings at a conference, executing on those meetings, and following afterwards. Throughout the conversation, we talk about lots and lots of practical strategies – everything from using "InMails" on LinkedIn to sending meeting confirmations via text to roles (or "casting") in a meeting to using questions to land more meetings.
Subscribe to the podcast on iTunes!
Detailed Show Notes:
2:30 – Introducing "conference escorts" and what this person does for startup founders & entrepreneurs at conferences and live events.
5:32 – Using multiple people in a meeting to facilitate conversation at a conference meet-and-greet conversation.
7:08 – Roles & casting for meetings. How to position each person on your side in a meeting based on person you're meeting.
9:00 – Using ambiguity to your advantage. Having the second person on your side as a "wild card" in a meeting to allow for flexibility in the casting for a meeting.
11:18 – Positioning yourself as a business conference escort and setting up meetings for startups.
12:20 – Using "customer development" to your advantage to landing meetings with executives
13:30 – LinkedIn & InMails to set conference appointments
16:00 – Results using LinkedIn & InMails to get 25-40% response rates for conference meeting requests instead of emails.
18:30 – Why using conference escorts might be a good idea for a startup founder/entrepreneur
20:20 – How much time should you plan to spend setting up appointments prior to a conference?
21:30 – Approaches and research for sending effective InMails and appointment requests
24:00 – Helping an outside sales consultant to get up to speed with your product and value proposition
25:30 – Managing responses to meeting requests for conference meetings
26:00 – General time and budget allocation pre and post-conference. Pricing out a conference project with a sales consultant. Setting up incentives and setting baseline expectations.
30:30 – Building a conference escort team. Who do you hire? How do you build a team? What to do if the startup wants to hire a conference escort on a full-time basis?
33:30 – Finding talent to help with customer development at conferences including part-timers and established business veterans.
36:15 – Breaking down the stages of conference meeting development – pre-conference, at the conference, and after the conference.
38:20 – Tips for sending meeting invites for conference meetings. Confirming appointments.
39:30 – Ideas for finding conference [business] escorts
42:00 – Using people only for the conference itself, not pre- and post-conference follow ups.
44:18 – Post-conference follow ups. What to do after the meeting? How to pull these meetings through to be real sales leads? Avoiding the dead space after conferences.
47:30 – What to do if you met with someone that isn't a decision-maker?
50:00 – Revisiting success metrics for conference meetings. Defining a quality meeting with four (4) success metrics.
54:00 – Identifying gatekeepers & heros vs a true partner at your prospect
56:00 – Wrap up and summary
Subscribe to the podcast on iTunes!
Podcast: Play in new window | Download