Feb
29, 2016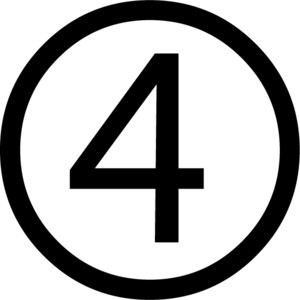 The Friday Four: A podcast interview, Productivity Apps & Dharmesh Shah
Installment #5. A podcast interview on selling after the sale, three productivity apps, and a presentation by Dharmesh Shah, founder & CTO at Hubspot.
1 – D&B Podcast interview: Beyond the buyer…
Last week, Dustin Luther at Dun & Bradstreet interviewed me on their B2B podcast. Dustin is a good friend from my days in the real estate technology market, and he's one the first "bloggers" I met… (Hey – this was back in 2007 when this stuff was just becoming fashionable!)
Our conversation focused on the importance of pilot programs and implementation plans, and working through the procurement process after the selling you're done selling to the business team.
I don't mind saying that it's definitely worth a listen. Check it out.
2 – Two calendar apps
#1 – Assistant.to
Know how you waste TONS of email time back and forth in setting up meetings? Yeah, exactly.
"Can you meet on Tuesday?"
"How about Wednesday?"
"Morning or afternoon?"
"I can do before 2pm or after 4pm"
"Is that Pacific or Mountain time?"
etc
etc
etc…
Assistant.to solves that for you. It's a plugin to your Gmail calendar that enables you to pick specific times for a meeting and plug those times right into an email. The recipient picks the time and – Voila! – that's it. Appointment scheduled and booked on both of your calendars.
What's really cool is that Assistant.to sends me an email every so often to tell me how much time I've saved booking meetings using their app. Last month, they told me to take a week off because I'd saved 40 HOURS. Holy Moly! That's a cool app. And it's free…
#2 – Calendly
Calendly also syncs to your Gmail calendar. The difference here is that you send your personalized Calendly link to your contact and ask them to choose a time.
I use Calendly when I'm introduced to someone who wants some sales help and with Startup Selling coaching clients to set up 1:1 sales strategy calls. I like this use case because I want the other person to have the freedom to choose the best time for them, not the 3-4 times I might want to suggest.
You can set your meeting time length with Calendly and block out parts of the day you want to be unavailable even if your calendar is showing you as free.
Caution! You do need to be diligent about setting up your account and updating your own calendar because if you don't, you'll appear as available. Don't be surprised when you get a meeting request for Saturday if you haven't blocked it from your availability.
(Yes, like most of my tips, this one comes from personal experience!)
3 – Newsle
This is a super cool tool I've used for years now. And it's also totally free.
Here's how it works – you connect your LinkedIn and Facebook accounts, then every day, Newsle scours the Internet to look for news articles and press releases for any mentions of your contacts.
Every day, I receive a notification in my inbox with a list of the mentions and links to the articles.
How do I use it? Simple – for any contacts I haven't talked with in a while, (and we all have those connections on LinkedIn…) I send them a quick note to say hello with a link to the article:
"Hi Bill – Just came across this article mentioning you and your company. Great stuff. Hope all is well."
That's it. Helps me stay in front of my contacts and let's them know I'm thinking of them.
Definitely worth the five minute investment to set up.
(Disclaimer – I get absolutely no compensation for plugging these apps! Trust me – I'm not that important, plus they're free!)
4 – Speaking of tools… "Tools are bought, transformations are sold." 
If you're getting sales conversations with early prospects but not getting them to pull the trigger, check out this presentation by Dharmesh Shah, founder and CTO at HubSpot at the 2015 SaaStr Conference hosted by Jason Lemkin: http://onstartups.com/zero-to-ipo-lessons-from-the-unlikely-story-of-hubspot
A huge challenge for many startups is identifying how much actual pain does the customer problem we're tackling actually solve. Is the pain we're solving "kind of annoying but I can live with it" vs "yeah, this definitely sucks" vs "I can't go another day dealing with this problem."
Dharmesh covers that, plus a lot more…
That's it for now. I now harken you – go forth and sell!