Jan
11, 2022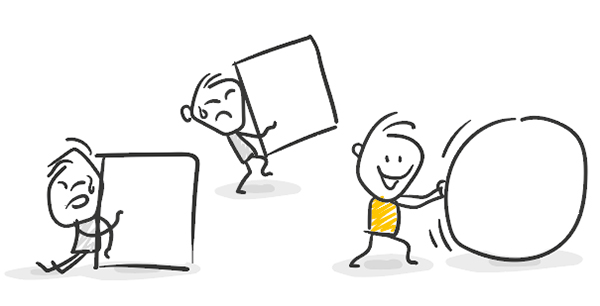 Most founders don't know they have this secret advantage…
From Day 1, that's all we do – we think about that problem. We learn everything we can about what our future customers are doing now to address it, how we can help them, and how to build a solution that will help them.
We're researching the market, thinking of every aspect of the problem and how it affects our customers – from workflows & best practices to compliance & regulations to integrations & implementations.
This is all we do every minute of every day – we think about the problem and how to solve it. Which means that it's likely that we know more about your customers' problems than they do.
When we're selling as a startup, it's easy to feel like we're shouting into the wind, wondering why they're not listening or if anyone can hear us at all.
That's why an Authority Voice Strategy can be so effective for startups – it leverages our expertise to teach our prospects about their problem, to lead the crusade.
When we educate and teach, our prospects listen and follow. And once they start listening and following, selling gets a whole lot easier. 
This is part of our Startup Selling Fall Education Series – "Sales, Systems, Self."
Check out the post here: https://salesqualia.com/its-their-expertise/
__
BTW … I am running a Sales Masterclass "Plan = People & Process – Build Your Startup's Scalable Sales Process".
It's the second week of the year and time to get back to work! I know it can be a challenge to get back into the flow after the break so I've decided to run a free sales planning session this month.
This workshop will help you to:
1. ASSESS your B2B startup's sales process right now to identify relative strengths & gaps.
2. BUILD a step-by-step plan for building a repeatable, scalable sales process for your B2B startup in the next 12 months.
3. MAP OUT your sales team hiring plan-of-action – which roles to hire, when to hire them, and how to think about comp plans.
Would you like to join us?
– Scott