Mar
05, 2019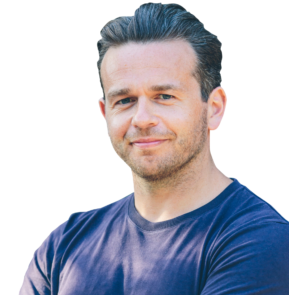 Ep. 54: Acquire, Activate & Accelerate Your Digital Marketing Leads – An Interview with Howard Kingston

"The real secret to growth hacking is repeated experiments." – Howard Kingston
Today's guest is a Digital Marketing Expert and a personal friend of mine, his name is Howard Kingston and he's from Ireland (as you'll hear in his accent : -). Howard has been involved in the gaming space, mobile ads, all the way to adventure sports, and now he runs his own digital marketing agency.
Some of Howard's accomplishments are:

He launched and grew the gaming startup "I am Playr" from zero to 15 million users.

Two of his last three businesses were acquired, and the third has offices around the globe.

He Co-founded Adludio, a sensory advertising platform, who Nike, P&G, Redbull, Sky, Paypal, Nestle, BBC, and many more used for their mobile advertising. Adludio was also named the Best Marketing/Advertising business in Europe by TechCrunch, and is a global partner for Snapchat.

He's the founding digital marketing lead at General Assembly London, where he has coached over 2,000 marketers.

He founded escape velocity to educate and create the "marketing leaders of tomorrow."

He participated in the launch of Zip World London, which is "the world's biggest, fastest city zip wire." The launch attracted over 30 thousand riders in 10 weeks, and was acquired shortly after the launch.  

He travels the world with Growth Velocity teaching digital marketing boot camps and courses and helping people improve their careers.
(BTW… you should totally go to Howard's website, and download "The Growth Toolkit" because it's really awesome).
As you can see, Howard is a man that knows his marketing!  He's been successfully doing digital marketing and teaching it for years, so buckle up as we take off into another episode of the Startup Selling Podcast.
"The single biggest mistake startups make is not having the fundamentals dialed in, like having a really clear objective of what they're trying to do. " – Howard Kingston

In this episode, we dove deep into marketing and how to set up your own growth marketing strategy the right way.  Some of the specific topics that we covered were:
The biggest mistakes startups make when setting they set up their marketing strategy.

How to reverse engineer your marketing.

Doing stuff and making noise vs driving towards specific results.

The importance of focusing on a niche vs trying to sell to everyone.

Why you need to set up strict KPIs for all of your marketing activities.

The different types of channel: How to select the right channels. What is channel bias and how to avoid it.
"Too many people just do marketing stuff because it keeps them busy all day, but few do the stuff that actually drives the key results that they're after. " Howard Kingston
Some questions that Howard and I talked about on the podcast are:

How to vet and hire PR agencies?
Establish very strict KPIs when the agency is pitching because that's when you have the most leverage.

Cold call previous clients and ask about their experience with the agency, don't only take the references that the agency brings because all of those will be fantastic. Do some digging and contact previous clients.
How do you get people to accept that narrowing down to a niche is better than targeting everyone?
Think: out of all of your potential clients, who can really (really) write you a check?
Also, as a startup you're only trying to get 50-200 customers (or less), so you don't need to target everyone.
It'll be easier to focus only on one group, and once you get all of your clients there, then you can move to a different group of customers.  
What are the key areas that you focus on in your sales process?
Acquire

: Having a predictable process to acquire top of the funnel leads. Knowing all the right channels you can tap to acquire customers at the top of your funnel.

Activate:

What's your conversion mechanism? How are you activating customers when they come into your funnel? Some of the things to think about in this stage are:

How do you get people to convert? How do you get people coming back? How do you get them to refer someone?

Accelerate

:

"Even if you can acquire people at speed and activate them unless you have a solid infrastructure of systems and team, the wheels will come off the train." – Howard Kingston.
How can people choose which channels to focus on?
"If you hear any marketing person saying: You always have to use Facebook ads, or you always have to use LinkedIn. They're never right. It always depends. There's no one size fits all. You need to go through the process yourself to come up with what's right for your customer and your product." – Howard Kingston
When you're choosing your channels, you should start with a brainstorming session about ALL the channels that you could use.
Then we like to use the ICE framework, which stands for Impact, Confidence, Ease.
Impact: What's the potential impact of the idea?

Confidence: How confident are you that this idea will work?

Ease: What's the ease of the idea?
So you upload all the ideas into a spreadsheet and you rate them from 1-5 on each of the categories on the ICE model, then you organize them by the score, and this will give you a quick ranking and bring the best ideas to the top.
Then, once you have your best ideas, you use the bullseye model: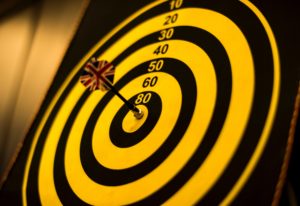 With the bullseye model, you're only allowed to place THREE ideas in the center circle. And those will be the channels that you will focus on.
_______________
These are just some of the topics that Howard and I covered during the interview!
The episode is full of marketing gems and ideas that will help any startup that either wants to improve its current marketing strategy or launch a new marketing strategy.
We hope you enjoy the episode, and if you have 5 minutes to spare, we would really appreciate your feedback with a review. Nothing jazzes us more than getting comments from our listeners!  Tell us what you like, and what you think we should do better.
Also, if you're interested in learning more about Startup Selling, one of the easiest ways for me to help you is to give you a (free) copy of my book called: "Startup Selling: How to Sell If You Really, Really Have To And Don't Know How."
Just go to www.startupselling.co and you can download your free copy right there.
Where to find Howard on the interwebs:
Resources mentioned in the episode: