Jul
14, 2018
Ep. 45: Company Culture, Experiential Incentives & the Backward-Bending Labor Supply Curve: A Interview with Disco Co-Founder Justin Vandehey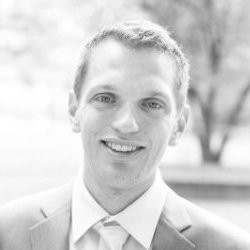 Justin Vandehay, along with his brother, Jeremy, Co-Founded Disco. Disco is a software company focused on helping teams appreciate each other on top of other communication platforms.
Prior to Disco, Justin worked at Intuit as Territory Sales Manager, he was also Account Executive at Gigya, and Director of Enterprise Sales at Nomu.
On this episode, Justin and I breakdown some of the important – and often overlooked – features of building sustainable company culture.
We go into the importance of brutal honesty, we contrast cash rewards against experiential ones and we break down the distinct differences between mission, vision and values – they're not as alike as you think.
If you're a founder, manager or if you're an HR professional, this episode is for you. There are plenty of actionable steps shared throughout the episode that you can implement right away with your team.
Enjoy!
Even better, why not subscribe to the "Startup Selling Podcast: Talking Sales with Scott Sambucci" on iTunes?
In this episode we dove deep into Company Culture and Core Values. Some of the specific topics that we covered are:
What is company culture?

Mission/Vision/Values – The difference between each.

Growth mindset.

Keep it 100 – Being brutally honest.

Tying circles – Being able to iterate fast.

Using qualitative and quantitative analysis.

Cash Rewards vs Experiential Rewards

Backward-bending labor supply curve.

Most popular experiential rewards — Personal/Career Growth, and Personal Wellness.
Some of the books, and resources that were mentioned:
Where to get in touch with Justin:
Email: [email protected]
Linkedin: https://www.linkedin.com/in/justinlvandehey/
Website: www.justdisco.com