Jun
27, 2018
Ep. 40: Financial Literacy for Startup CEOs: Buy-Sell Agreements, Key-Man Insurance, IULs & More: An Interview with Tim Phebus from WealthWave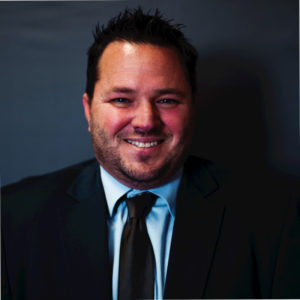 On today's episode, I chat with Tim Phebus. Tim is an expert in financial planning and helping individuals, families and businesses to avoid blind spots.
Tim explains how he educates people on how money works,  the do's and don'ts for setting up a strategy for long term financial success and framing financial literacy by breaking it down into 3 parts: Company, family and self.
We cover:
The "Rule of 7"

Buy-Sell Agreements, Key-Man Insurance, IULs other blind spots Founders have and share some of the ways they can avoid them.

We also discuss the hidden costs to hiring employees and the preparation steps business owners can take to make sure they're prepared.
In short, if you want to have financial success for your business, your Family and for yourself… it all starts with a plan.
Even better, why not subscribe to the "Startup Selling Podcast: Talking Sales with Scott Sambucci" on iTunes?
Show Notes & Topics:
Why it's important to work with a specialist in your particular field

The biggest blind spots that business owners have when it comes to financial literacy

How to manage financial blind spots for your business

Overview of the three types of finance literacy/protection – Company, Family, and Self

Investigating what benefits to offer for the candidates you are wanting to hire

Benefits analysis – 401k, Health, Life, Disability, PTP, Holiday Pay, and Flexible hours

How to know which benefit package is the right one for your company

Breakdown of what benefits are the most desired

Insight into the hidden costs of hiring an employee

Importance of adding incentives to your hires after a 3-6 month "trial" period

What are the important steps to take before hiring employees

Unveiling links between insurance for your company and employees – Business Owner Policy, Business Insurance, General / Liability Insurance, and Commercial Insurance  

Overview of insurance for your business that protects your family – Key Man Insurance, Buy-Sell Agreement Insurance, and Split-Dollar Agreement

How to make sure you're buying the right insurance for you and your company

Signals to know you're working with the right insurance company/rep

When to choose international vs. domestic insurance carriers

Importance of properly handling international trading/shipping

Family Coverage – Emergency Fund, College Planning, Long Term Care, and Living Wills & Trusts

Emphasis on "The Rule of 7"
Tim deep dives into the different types of Life Insurance
How to properly handle your 401k
Links & Resources