Jun
27, 2018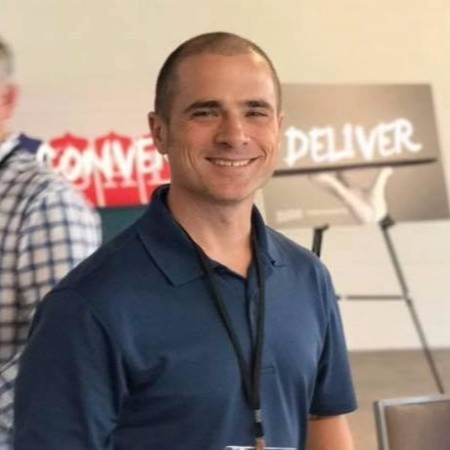 Ep: 39: Sales Hiring: How to Find & Screen Your Next Sales Team Hire – An Interview with Wayne Herring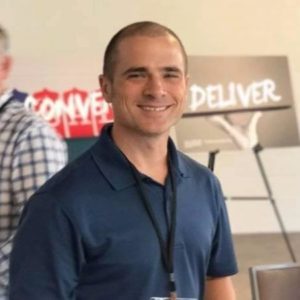 Today's guest is Wayne Herring. Wayne is an expert on coaching business owners on how to build, grow and manage their sales teams, all while leading their families and living their dreams!
This podcast is a deep dive on:
How to hire the best sales team,

What tools you should use in your recruiting and hiring process, and

Applying the "The 80/20 Principle" to your hiring process.
Wayne and I also cover how to avoid some of the biggest mistakes business owners make when hiring for one of the most vital roles in your company: Sales.

We talk about some of the essential features of a well oiled hiring machine: from pre-hire assessments and short structured screening calls to some of the "magic questions" you should be asking candidates to gauge fit and  – more importantly – longevity at your organization.

We talk about the importance of defining the roles you're hiring for, not rushing the process and we cover how to use data, technology, and inbound selling to take your business from $0 to $100 Million in revenue.

Regardless of the size or stage of your business, this conversation with Wayne will have something valuable that you can use during your next interview!
Even better, why not subscribe to the "Startup Selling Podcast: Talking Sales with Scott Sambucci" on iTunes?
Show Notes and Topics:
Explanation on building a sales teams and helping them grow

What's the #1 biggest mistake small businesses make when hiring they're first salesperson?

Importance of defining the role

You don't have to be perfect to hire your first sales person, but you need to have pioneered your system

Review of assessments used to hire sales team

Overview of Sales DNA related to money

Supportive Buy Cycle – How I buy things is how I sell things

You have to stand in front of a mirror and say your price

Comfort Discomfort

Non-Supportive Buy Cycle

Advice for founders on how to get comfortable asking for business

Difference of headwinds and tailwinds

Importance of talking to others and getting difference perspective on hiring

Difficulties you may across interviewing sales people and how to manage it

Advice on not rushing a hire, using the 80/20 Principle

Best standards on hiring to save you time and find the right person

Ask the "magic questions" during the initial phone interview

How to make the interview process as efficient and beneficial as possible

The Sales Acceleration Formula: Using Data, Technology, and Inbound Selling to go from $0 to $100 Million

What's the 80/20 Principle to screening and interviewing salespeople?

1 – Pre Hire assessment

2 – Short Triage Call / screening

3 – Get enough candidates – quality retained search recruiter, Indeed/job boards, admin/partner to learn a process quickly

Keep your job page up

Free Ad on Indeed – refresh every 30 days

Tag contacts on LinkedIn