Apr
17, 2016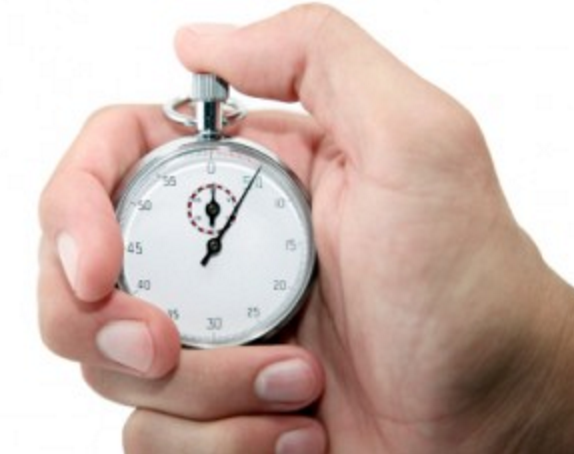 Grab a stopwatch for your product demos: The Monday AM Sales Challenge
My big focus this month is helping you to plan, deliver, and execute on "The Big Meeting" – you know — that Big Demo, that Big Sales Presentation – the critical meeting early in your sales opportunity that moves your prospects from "sounds cool" to "let's get serious" sales opportunity.
The last couple of weeks, I've been sharing loads of content around preparing and executing on your "Big Meetings." Now it's time to see how you're doing.
Grab a stopwatch, then check out today's Monday Morning Sales Challenge:
Remember, a key aspect of your product demos shouldn't be about the product at all – it should be about the conversation you create when you finally have the key people in a room or on a web meeting.
Often times, the "Big Demo" is the ONLY time we'll have all of the key influencers, stakeholders, and decision-makers in the room at one time, so it's your job to use that time to GET THEM TALKING!
That's my challenge to you this morning – are you spending more time actually demoing your product than you are in conversation with your audience? This is a HUGE opportunity to uncover objections, questions, and assign next steps coming out of the product demo to take your prospect from toe-dipper to serious sales opportunity.
Want even MORE help with your product demos and sales presentations?
Peter is THE MAN when it comes to product demos. He and I talk about every aspect of the product demo – what it takes to plan, deliver, and execute on your big meetings.
You can listen directly from the SalesQualia website here.
Direct link: https://salesqualia.com/the-sales-podcast/
Or check it out on iTunes and subscribe to "The Startup Selling Podcast: Talking Sales with Scott Sambucci" to have new podcast episodes delivered to you automatically.
Direct link: https://itunes.apple.com/us/podcast/the-sales-podcast/id1044359904?mt=2