Jan
10, 2017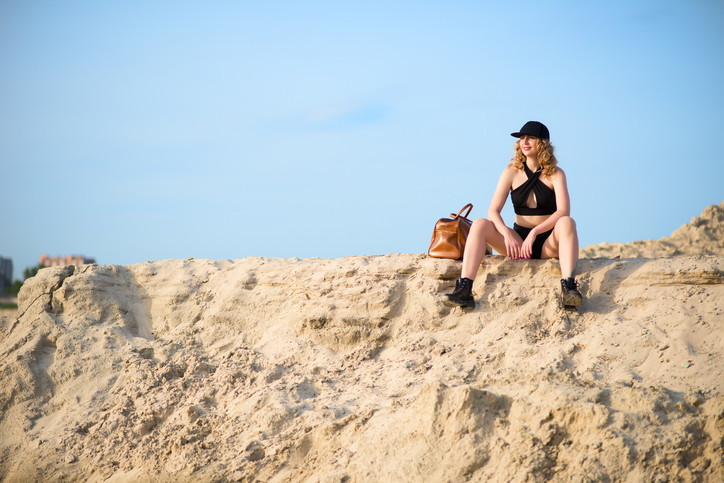 Go Farther Strategy #2: Make Time #gofarther
You've got to make time for what you want to do. Then schedule it. (See yesterday's post – "Go Farther Strategy #1: Schedule Everything.") Being "deliberately emergent" helps with this.
As part of my morning routine, I wake up early – usually somewhere between 4am and 5am, intentionally… ???? This morning I felt angsty while writing Morning Pages. Yesterday was a day off to go skiing, and even though we spent five hours in the car getting up to Tahoe and back, we never got on the slopes (too much snow!). The kids got to play a bit and it was a heck of an adventure, but I was fairly edgy hanging out near Donner Summit, nervous about getting stuck overnight should Caltrans decide to close I-80 (which they did…). Plus Tuesday was an easy run day and Monday was a rest day. All of this left me with pent up energy this morning.
Instead of diving into my daily writing practice after Morning Pages and meditation, I headed out for a morning run. It was dark and cold and crisp. The overnight rain disappeared. Stars dotted the sky between the lingering clouds and I watched my white frozen breath reflect the light from my headlamp. I love that feeling of cold air. I love seeing my breath. I love being outside and alive before the rest of the world wakes up around me. As I reached Putah Creek, I stopped to look at the false dawn rising over the Sierras. Yellow and orange splotches emerged over the horizon, mixing with the gray clouds sitting overhead. It was like a paint spill on an artist's throw tarp left without care on her studio floor.
Glorious. And possible because I chose to Make Time by waking up early every morning, gifting myself 2-3 hours before the rest of the house and the world wakes up. Making time gives me the freedom to choose to do write or run (or neither…)
When's the last time anyone asked you –  "So… are you getting enough time to do all the things you enjoy – reading, writing, training for endurance races, spending time with your family? Have you skied lately? When's the last time you went on a 10-mile trail run?"
A few other examples of how I've chosen to "Make Time" for myself this week:
#1: Fitting in a planned workout. On Friday, I was at the park with my son and friends. Around 4pm, we all decided to wrap up and meet around 5:15pm at the local pizza place. I worked in the morning and had been with Benjamin all afternoon, leaving myself without the chance to do the workout I planned for myself.
So… Benjamin and I scooted home, and in the time between getting home and going out for pizza, I fit in a workout in my garage – lifting, followed by a 10-minute CrossFit workout, then a 1.5 mile fast run around the neighborhood. We were about 15 minutes late for dinner, but I got in my workout. Instead of resigning that I "didn't have time," I made time to do what I needed.
#2: Adding in an unplanned workout. Two days later on New Year's Day, we were scheduled to fly to the coast. The morning weather was rainy and we decided at 8:30am to make a call at 9:30am as to whether or not to go. I had planned to take a rest day, but my body was twitchy after too much yummy cheese and charcuterie on New Year's Eve (and a bit of wine…) I needed to work out the jitters, so I headed to the garage for a quick workout in the time that I had – shoulder presses, burpee box jumps and kettle bell swings. Short and painful and done in the time that I had.
#3: Yesterday's ski day. Many schools are closed here in California this first week January. Talking with my friend Tim before Christmas, he was trying to figure out what to do with his kids during this extra week, so we booked yesterday as a ski day and I blocked it my calendar.
This decision was not without some effects and planning. I stayed up late on Tuesday night to clear out client questions so that I could take the day without any pending obligations, and I needed to push out a few last minute tasks in the morning before we left. I work with a team of virtual assistants that are now trained to run more than 25 business operations for me – everything from sending out emails to setting up new clients to posting announcements to setting up appointments. Creating this team around me gives me more flexibility to make time, because I know they can handle most daily tasks.
In the end, it would have been easy to treat Wednesday, January 4th as just another workday (besides it being my mom's birthday – Happy Birthday, Mom!), and instead I made time for the trip because if I didn't, I had a feeling it could be weeks before we were able to try again.
#4: Lunchtime Runs. When I look at my output throughout a workday, I know I have a limited daily capacity – there's just only so much I can do. And because I wake up early, I'm often pretty fried by 11:30am. Making time to do a lunchtime run allows me to knock out the training I want to do plus gives me a mental and physical refresh for my afternoon work.
Being at work doesn't mean you're working. Too many times we let precious minutes and hour escape our day that could otherwise be used for activities – whether that's running, writing, reading, painting or anything else that brings us joy. Instead of getting home at 6pm wishing I had time to go for a run, or worse, taking away family time.
David Hatch trained for an Ironman aboard the USS Hatch as a US Navy commander in the Arabian Gulf. JK Rowling wrote Harry Potter from cafes as a single mother. These are extreme cases with extreme outcomes.
I followed this daytime training program for Uberman and for my most recent Ironman in 2013. I kept my road bike at the office to get in an extra ride or two every week along the American River Trail.
#5: Going to bed early. As soon as my son hits the pillow, I'm headed to my own bed. The sooner I get to bed, the sooner I can wake up and start the day. A long time ago, a former self joked that "nothing good happens after 2am." Now my mentality is "Nothing productive happens after 9pm." Sometimes this means hopping in the shower before we do bath time or even occasionally going to bed before my son gets down for the night. (Thanks, Lena!).
I have a hunch that if you look at your days, you can make time to do at least one or two activities you really, really want to do. Do it, because no one is going to do it for you.
---
Now what?
Head over to

Upwork.com

and post a job for a virtual assistant to complete a low-risk task for you.
Schedule your alarm for 20 minutes earlier than user, and have a plan on how to use those 20 minutes. It can be anything you want – just use the time for you.
Go to bed 30 minutes sooner.