Aug
23, 2021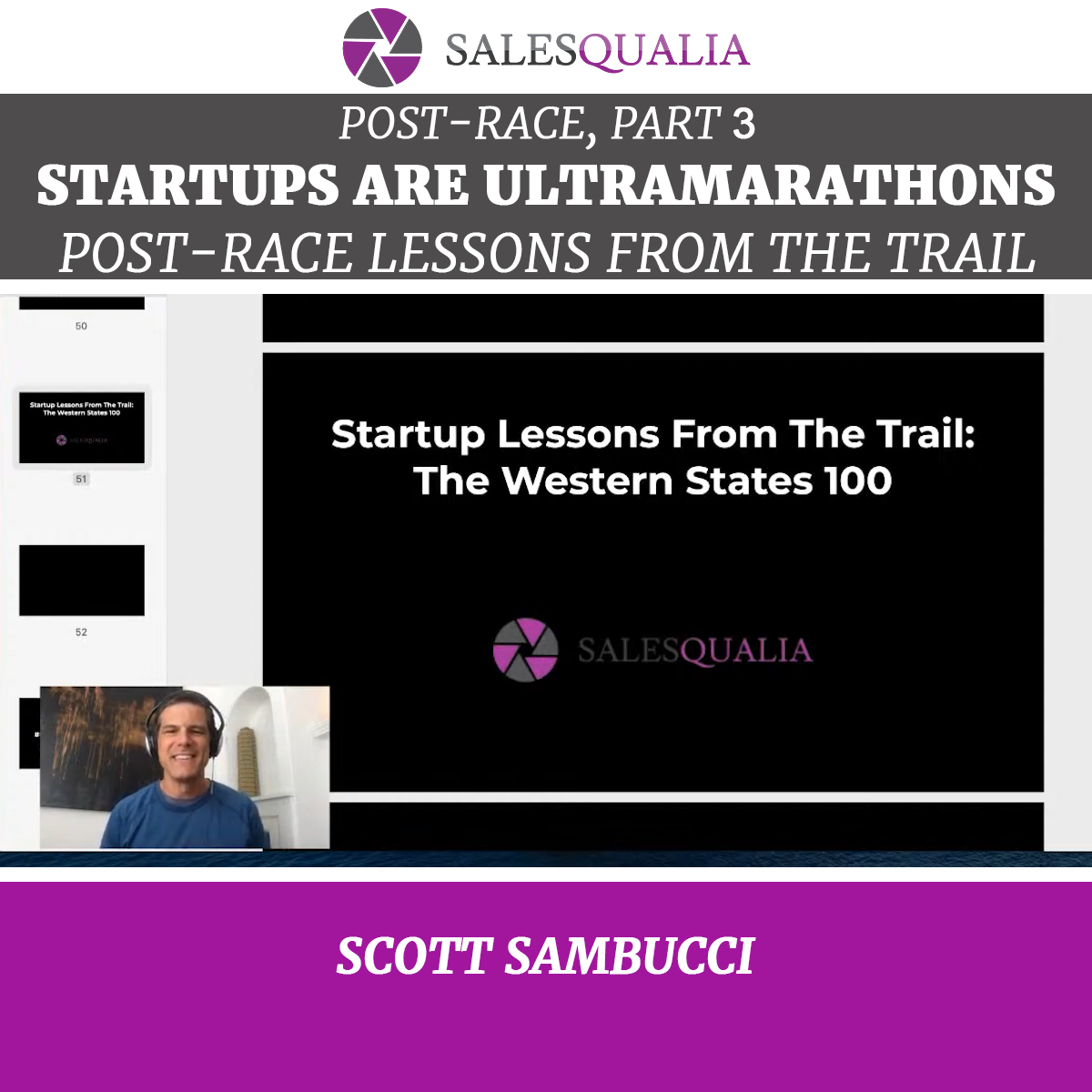 Give it everything – A Startup Selling Lesson from the Trail

You can think about this as your startup — If you're at $2.5 million ???? in a year, you thought you were going to get to $3 million, and the probability of getting to three is really small…

????Maybe you're moving into Q3 and you're realizing that you can't get to $3 million. 

It doesn't mean that the year is lost.  

You can set a new goal to get to $2.75 million. That's darn close to three and better to get to that level of revenue.

Meanwhile, you're working on your ✔️lead generation and ✔️building the pipeline in Q3 and Q4 so that at Q1 of next year, you can start strong.

You've got to have those big, hairy, audacious goals????????‍♀️ and if there are some exogenous factors out of your control, or maybe there are just some things that didn't go exactly the way you needed them to go, then you've got to be positive and keep pushing. 

Ratchet out your expectations and create new goals that are going to still push you. 

????Finally, figure out what you can do to make the most out of the situation that you and your company are in right now. 

Lesson from the trail.


Listen to the full podcast here: 
https://salesqualia.com/daily-dose-post-race-part-3-startups-are-ultramarathons-lessons-from-the-trail/