Sep
10, 2021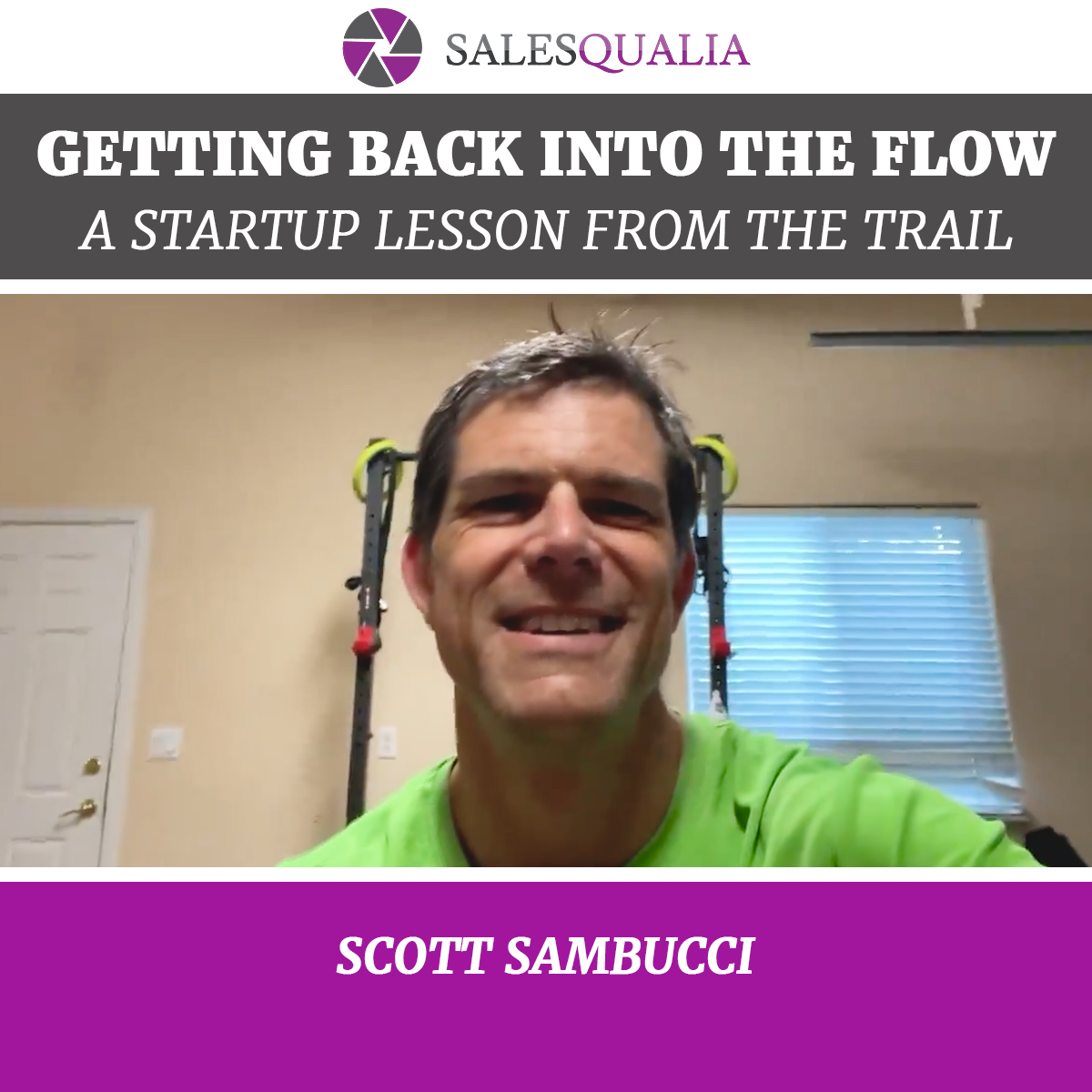 Getting Back Into The Flow – A Startup Lesson from the Trail
For me, yesterday was particularly hard – the 4am alarm 🕓, two workouts 🏋️, no carbs in my diet 🥗.

By 7pm, I was exhausted. My wife even told me – "Man you look tired!"

But… I know to do hard things, to accomplish what I want to do with the business and my Self, to get to the next checkpoint in my personal journey, it comes down to the decision to take the necessary actions that will get me there.

Same with your Startup when you're doing hard things – 

✔️Celebrate success with your team,✔️take a break, and ✔️pat yourself on the back.

Then get into the rhythm, acknowledge, accept, act, and if you do those things, you'll get back into the flow.

Do More. Be Happy. Surprise Yourself.
Listen to the podcast here: 
https://salesqualia.com/daily-dose-getting-back-into-the-flow-a-startup-lesson-from-the-trail/