Aug
24, 2021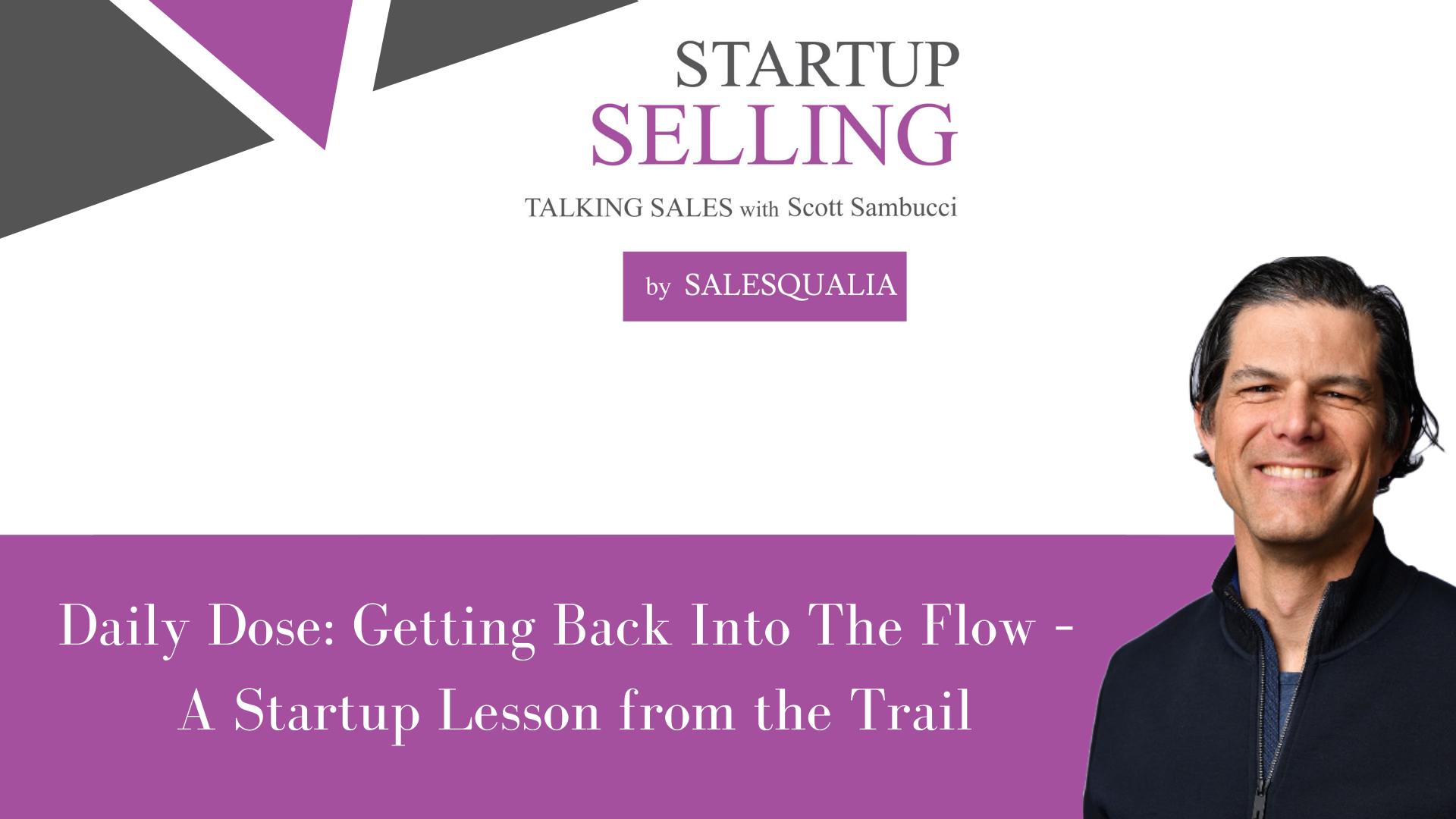 Daily Dose: Getting Back Into The Flow – A Startup Lesson from the Trail
This is a tough week, a transition week.
As of today, I'm 3.5 weeks since the Western States 100 and 3.5 weeks until my next race – the Castle Peak 100k up in Tahoe. I've been running and training the last two weeks, but this is the real week to get back to race preparation mode – early mornings, getting out on the trail, two-a-day workouts, and a strict diet.
Plus, yesterday was my first day back in the office after a couple of weeks away – I spent two weeks in Portland visiting family, feasting from food trucks, devouring donuts, and pulling down lattes (and an occasional local brew or two..).????
It's ALWAYS important to take some downtime after a big win – whether that's landing that big deal you worked for months, nailing down the next funding round, launching your new product, or moving back into the office after a year+ of work-from-home.
And It's equally important to get back to the flow of what got you there in the first place.
Yes, it's going to suck at first.
For me, yesterday was particularly hard – the 4am alarm, two workouts, no carbs in my diet, jumping right into prepping for our Summertime Client Event.
By 7pm, I was exhausted. My wife even told me – "Man you look tired!"
But… I know to do hard things, to accomplish what I want to do with the business and my Self, to get to the next checkpoint in my personal journey, it comes down to the decision to take the necessary actions that will get me there.
Acknowledge that it'll be hard, accept the suck and take small steps along the way – you'll get back in the flow before you know it.
Do More. Be Happy. Surprise Yourself.
Listen & subscribe to The Startup Selling Show here:
BluBrry | Deezer | Amazon | Stitcher | Spotify | iTunes | Soundcloud | SalesQualia
Thanks so much for listening! Tell a friend or ten about The Startup Selling Show, and please leave a review wherever you're listening to the show.