May
03, 2017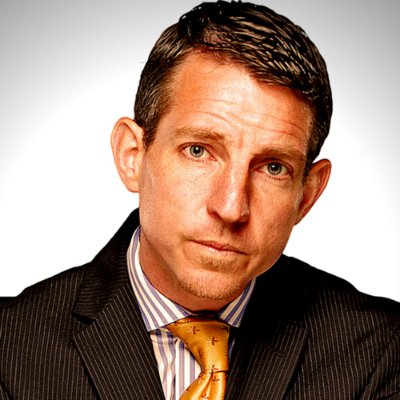 Episode 31: What's Your Box of Awesome? An Interview with Dan Waldschmidt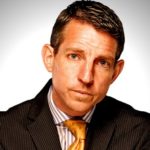 Dan Waldschmidt is a best-selling author, motivational speaker, and business strategist. He's been a successful entrepreneur, a failure, and a successful entrepreneur again. Dan also came within a whisker of committing suicide – he had a gun to his mouth, about to pull the trigger. But he didn't. He decided that his life's story wasn't meant to end that way – that there had to be one more chance, one more opportunity, one more way forward.
His book – "Edgy Conversations: How Ordinary People Can Achieve Outrageous Success" – is a 9-time best seller. The Wall Street Journal calls his blog, Edgy Conversations, one of the Top 7 sales blogs anywhere on the internet.
Dan is also a champion ultra-runner. He's training to get down to a 2:20 marathon and has a personal goal of setting the world record for the most running miles covered in a 24-hour period, currently set at 180 miles.
Fasten your seatbelt. He's intense with a purpose.
In this episode, Dan and I apply his EDGY Framework to life as an entrepreneur and startup CEO.
Listen to the episode here:
Even better, why not subscribe to the "Startup Selling Podcast: Talking Sales with Scott Sambucci" on iTunes?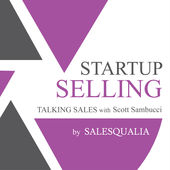 THE STARTUP SELLING PODCAST ON ITUNES
EXTREME: What is the AWESOME that you want to achieve with your business? What are you tolerating in your work and business that's holding you back?
3 Steps to Start:
Take the time to sit and be quiet. Figure out what your mission is for your life and your business.
Identify the resources available to you – people, money, time.
Take action and ask for help.
DISCIPLINE: Are you putting in the right time and the right effort to achieve your awesomeness?
GIVING VALUE: Give until it hurts. Give until it makes no sense that you are giving so much.
Y(H)UMAN FACTOR: How can I make my startup more human? What's the danger of not being human? What are the things that you're doing that are SLOPPY or DON'T CONNECT with customers?
Resources mentioned in the podcast: