Sep
17, 2019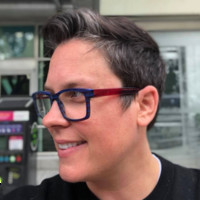 Episode 70: Customer Success Leadership, Ownership & Responsibility to Your Customers – A Conversation with Leah Chaney
Today's guest is Leah Chaney, CCO, and Co-Founder at BetterGrowth.
Leah is a Customer Success pioneer with almost two decades of experience.
After successfully starting and growing Customer Success teams for over 8 successful startups, Leah decided to go out on her own and join BetterGrowth as a Founding Partner. BetterGrowth is an agency that focuses on in-house talent for SAAS companies around the world.

BetterGrowth's core offerings include a model where they hire, train, and employee Customer Support agents, sales agents, and recruiters in their Portland office.

In just over 7 months BetterGrowth has grown its Portland Oregon team to over 15 full-time employees focused on servicing some of the world's top technology companies.

Some of the topics that we discussed in this podcast are:
Defining what is 'Customer Success' from the buyer's point of view.
The importance of being an investigative reporter as part of your customer success work.
Getting clear about your known outliers and challenges when creating your implementation plan.
The importance of setting up a clear cadence with your new customers.
The '80/20 rule' – the biggest kryptonite in customer success.
Who runs the quarterly business reviews.
Conversation programs for customer success for upsells and renewals.
The 'triple-A' scorecard for your customer success team.
Leah's dedication and active work around diversity and inclusion around the LGBT community.
Links & Resources
Leah Chancy on LinkedIn: www.linkedin.com/in/leahchaney
Thanks for the rainbow logo… but let's do better.
www.linkedin.com/pulse/thanks-rainbow-logo-lets-do-better-leah-chaney
Listen & subscribe to The Startup Selling Show here:
Stitcher | Spotify | iTunes | Soundcloud | SalesQualia.com
Thanks so much for listening! Tell a friend or ten about The Startup Selling Show, and please leave a review wherever you're listening to the show.