Jun
09, 2023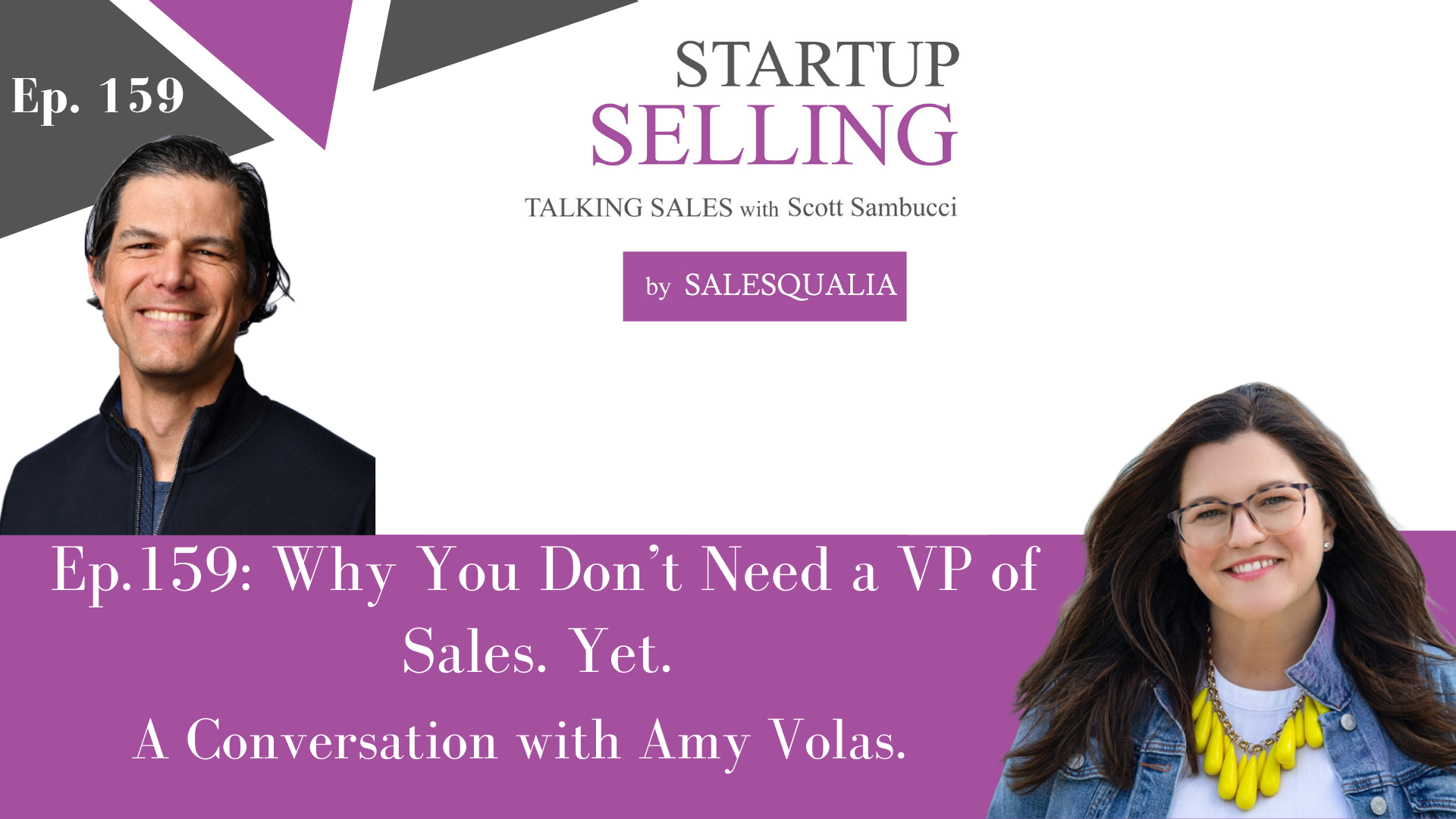 Ep.159: Why You Don't Need a VP of Sales. Yet. A Conversation with Amy Volas.
Amy is an enterprise sales fanatic and startup junkie with over 20 years and $100M+ worth of deals closed. She's experienced how startups too often short-circuit their potential (and their salespeople's) by missing the mark on one very important thing: recruiting. This is where Amy and ATP come in! Amy is well known on LinkedIn and on the sales speaker circuit, hosting and Co-Founding the very popular Thursday Night Sales, the #1 weekly Virtual Sales Happy Hour.
Prior to Avenue Talent Partners , Amy was the Director of National Accounts at ZipRecruiter, Enterprise Sales Director at Glid, and the Senior Executive Account Director at Indeed.com.
Some of the topics that we covered are:
Timing of Sales Personnel Hiring

Establishing a Solid Sales Foundation

Challenges Faced by Founders

Building a Supportive Startup Community
Links & Resources:
Website: www.avenuetalentpartners.com
Amy Volas on LinkedIn: www.linkedin.com/in/amyvolas
Listen & subscribe to The Startup Selling Show here:
BluBrry | Deezer | Amazon | Stitcher | Spotify | iTunes | Soundcloud | SalesQualia
Thanks so much for listening! Tell a friend or ten about The Startup Selling Show, and please leave a review wherever you're listening to the show.
—
👣 Now, let's talk about YOU and YOUR startup's journey… 👣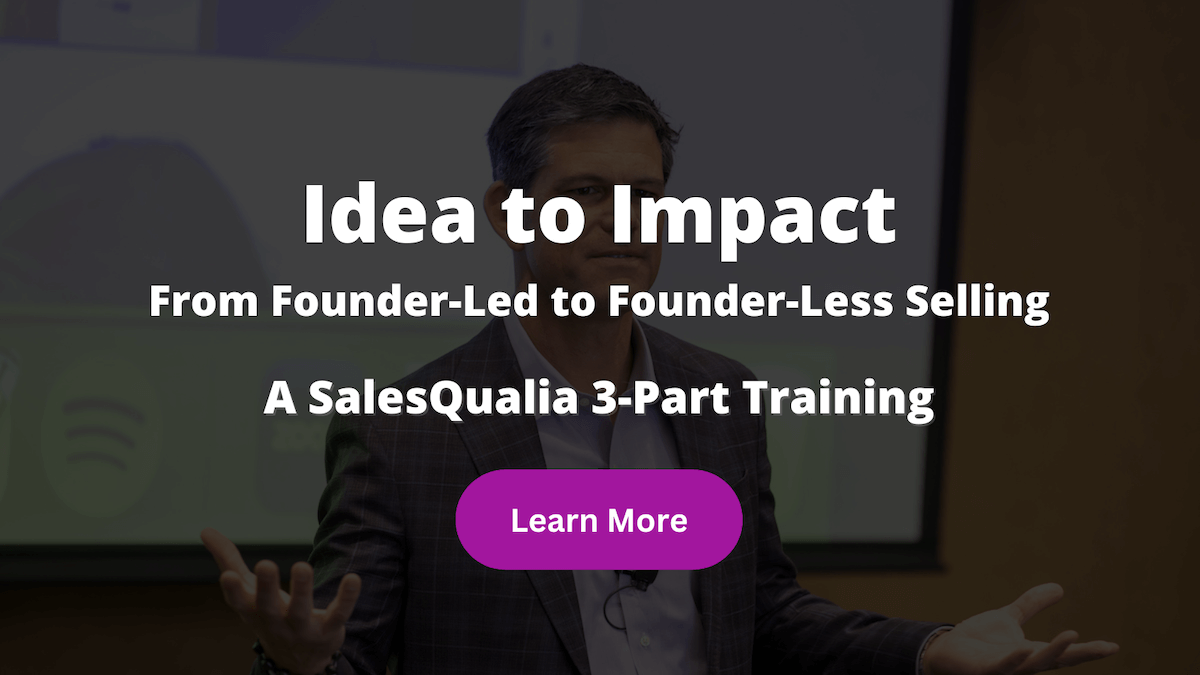 If you're a startup CEO on your journey to make the climb to $100mm ARR…
If you're one of those rare breed of founders who's willing to acknowledge & accept that there are no shortcuts…
If you are willing to work day by day, step by step, with patience, persistence, and perseverance…
Then I've got some pretty incredible news…
I've created a 3-Part Series training just for you. In these short videos, I'll walk you through the core structure you need to build a repeatable, scalable sales process.