May
25, 2023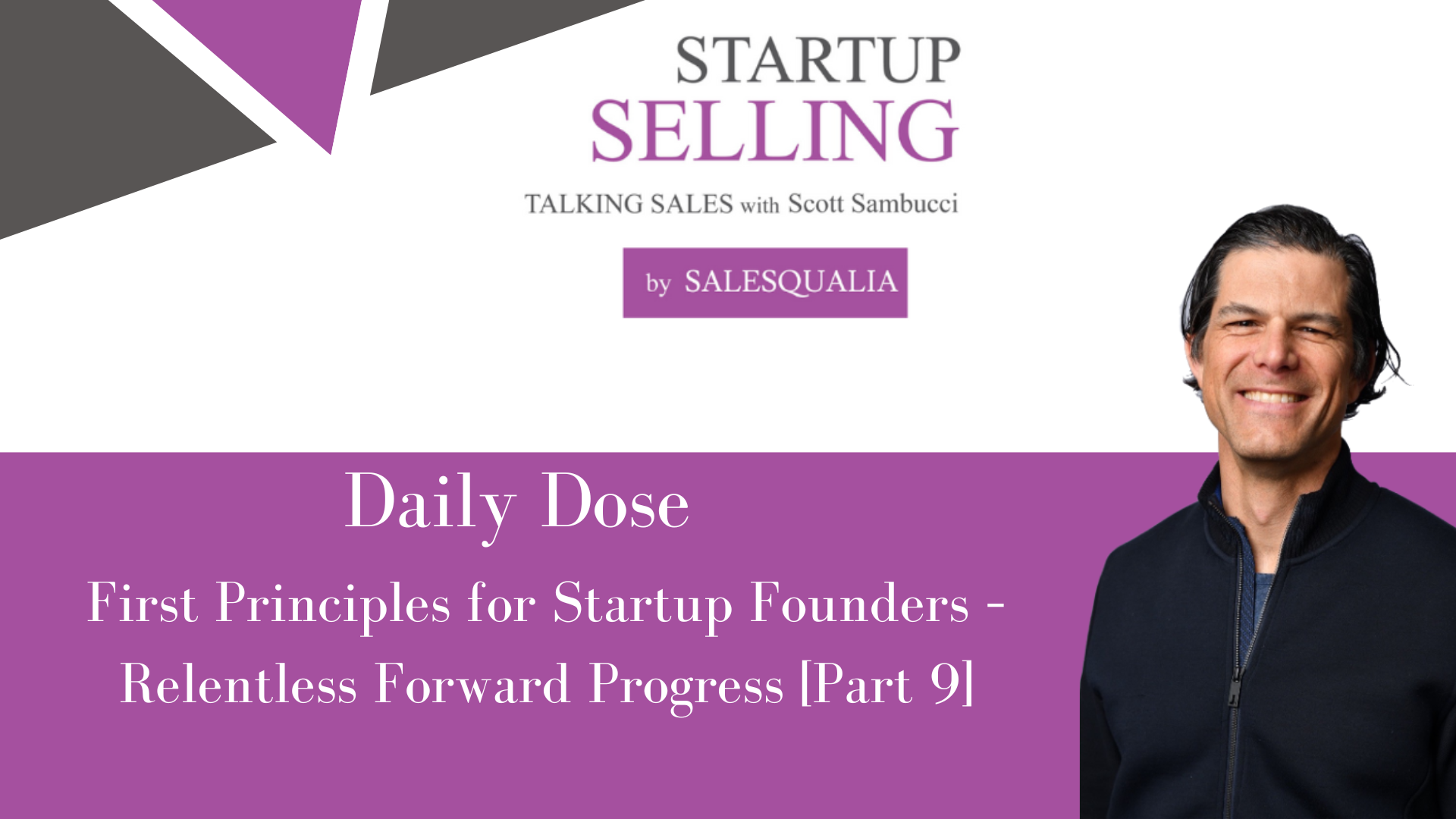 Daily Dose: First Principles for Startup Founders – Relentless Forward Progress [Part 9]
In this episode, Scott discussed the concept of "Relentless Forward Progress" as a key factor in achieving success in startups and sales. He shared personal anecdotes and examples of overcoming obstacles and setbacks, emphasizing the importance of perseverance. Scott also discussed challenges faced by Blend, a former employer, and offered help to startups with their sales.
Some of the topics that we covered are:
The importance of picking oneself up and moving forward after these difficulties, using the principle of "relentless forward progress"
How relentless forward progress is important or achieving goals
Sales and surviving mistakes
Examples of how Starups and companies have overcome difficulties applying the Relentless Forward Progress principle
Listen & subscribe to The Startup Selling Show here:
BluBrry | Deezer | Amazon | Stitcher | Spotify | iTunes | Soundcloud | SalesQualia
Thanks so much for listening! Tell a friend or ten about The Startup Selling Show, and please leave a review wherever you're listening to the show.
—
👣 Now, let's talk about YOU and YOUR startup's journey… 👣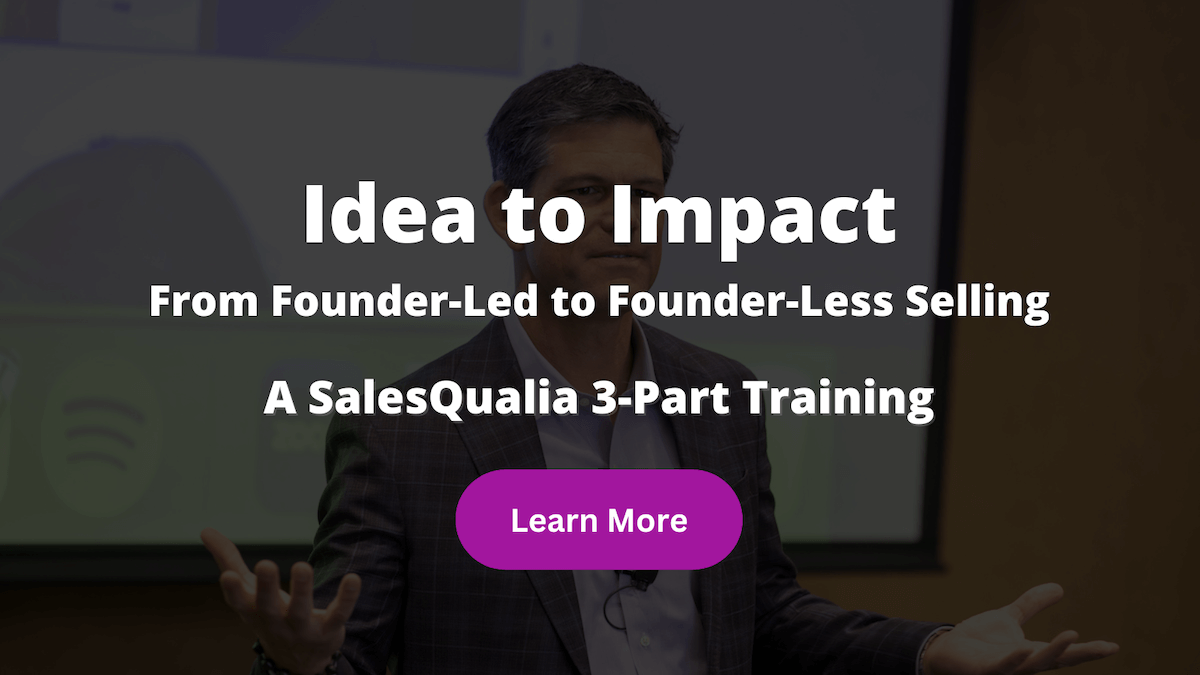 If you're a startup CEO on your journey to make the climb to $100mm ARR…
If you're one of those rare breed of founders who's willing to acknowledge & accept that there are no shortcuts…
If you're willing to work step-by-step, day-by-day with patience, persistence, & perseverance…
Then I've got some pretty incredible news…
I've created a 3-Part Series training just for you. In these short videos, I'll walk you through the core structure you need to build a repeatable, scalable sales process.