Apr
17, 2023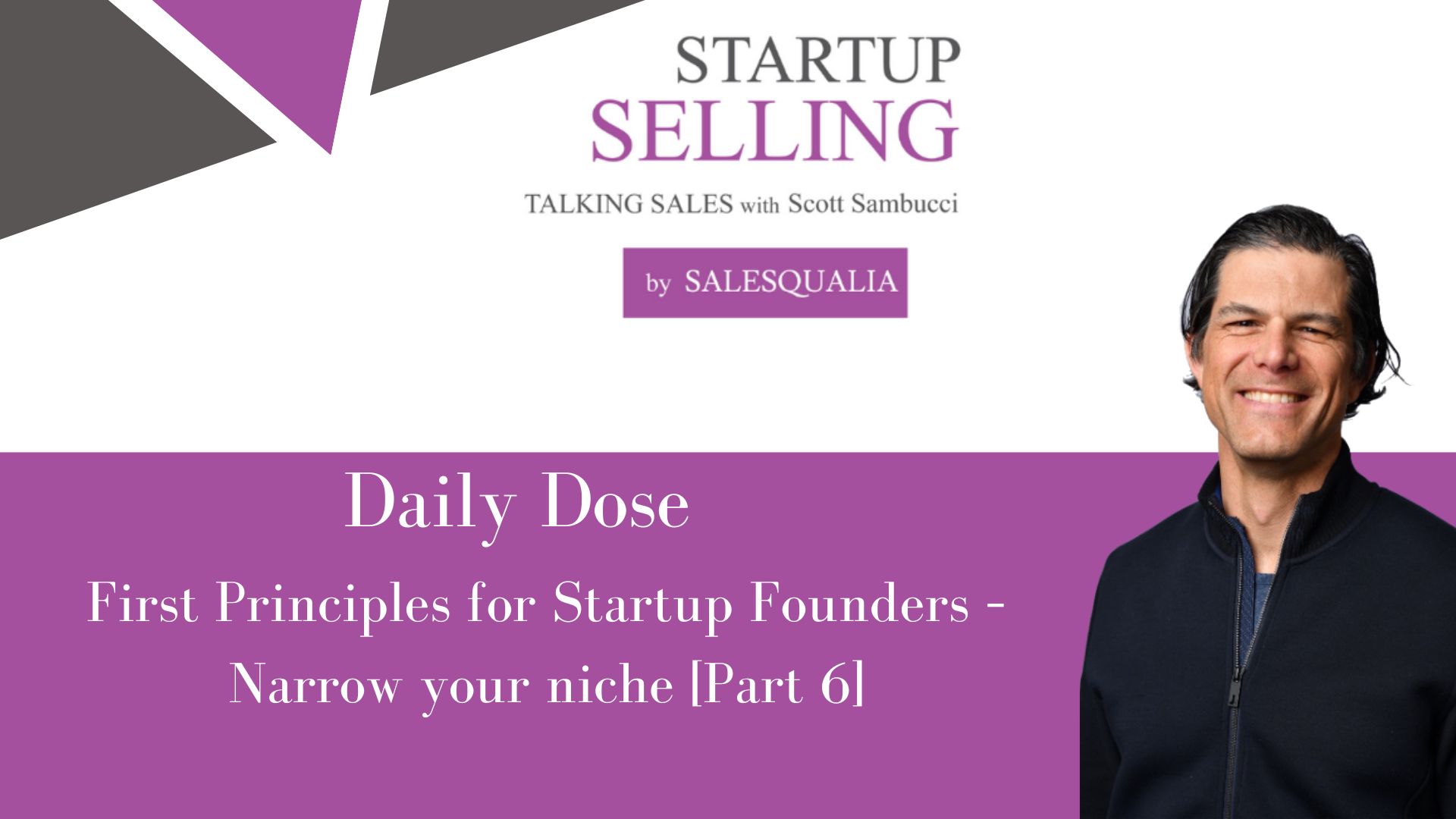 Daily Dose: First Principles for Startup Founders – Narrow your niche [Part 6]
This is Part 6 of our series – First Principles for Startup Founders
In this episode, Scott shares why EVERY startup must find a niche within their TAM as a starting point for sales, growth, and achieving Product-Market Fit down the road.
The reason this is such a critical part of your sales processes is that it is IMPOSSIBLE to sell to every customer type in your total addressable market.
Yes, you want to make a big impact, and you want to affect an entire industry. But for now there's only a certain niche or sub-segment within that larger marketplace that you are able to sell to for a variety of reasons FOR NOW…
Listen & subscribe to The Startup Selling Show here:
BluBrry | Deezer | Amazon | Stitcher | Spotify | iTunes | Soundcloud | SalesQualia
Thanks so much for listening! Tell a friend or ten about The Startup Selling Show, and please leave a review wherever you're listening to the show.
—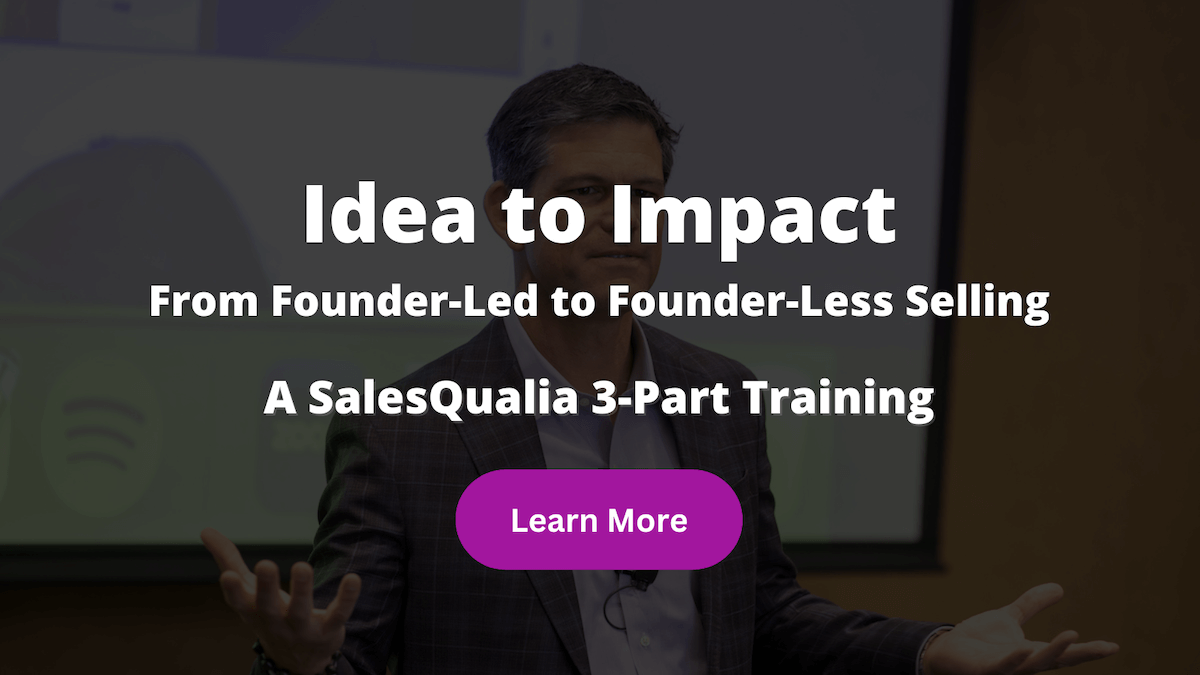 Now, let's talk about YOU and YOUR startup's journey… 👣
If you're a startup CEO that's on your journey to make the climb to $100mm ARR…
If you're one of those rare breed of founders that's willing to acknowledge & accept that there are no shortcuts…
If you're willing to work step-by-step, day-by-day with patience, persistence & perseverance…
Then I've got some pretty incredible news…
I've created a 3-Part Series training just for you.
In these short videos, I'll walk you through the core structure you need to build a repeatable scalable sales process. Click on here for more information.