May
15, 2023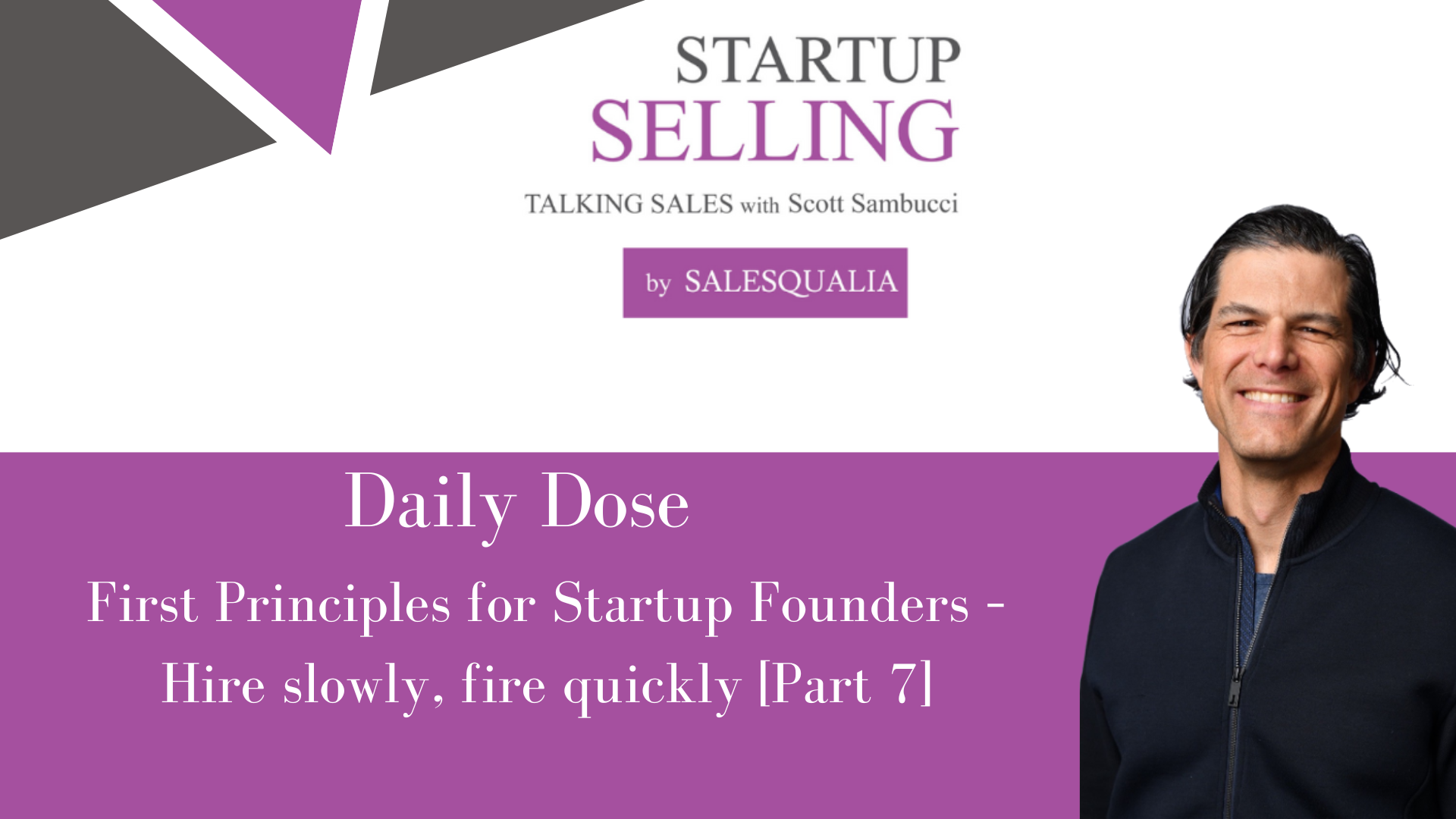 Daily Dose: First Principles for Startup Founders – Hire slowly, fire quickly [Part 7]
This is Part 7 of our series – First Principles for Startup Founders
In this episode, Scott shares valuable insights and stories from startup founders who have faced challenges in hiring sales talent. He emphasizes the importance of taking the time to define job specifications, thoroughly screen applicants, and build a repeatable sales process before making hiring decisions.
Scott also discusses the need to be decisive and take ownership when it comes to letting go of underperforming team members.
Tune in to this podcast episode to gain valuable advice on building a successful sales team for your tech company.
Some of the topics that we covered are:
Hiring slowly involves a deliberate approach, including defining job specifications, thorough screening, and a deliberate interview process.
Before hiring, founders should assess if hiring sales talent is necessary and determine which roles are suitable for their business's current stage.
Rushing into hiring decisions without a clear sales process can lead to ineffective hires and hinder growth.
Taking extreme ownership of the sales process is crucial for scalable growth, understanding the sales process, and building a repeatable system.
Firing quickly requires founders to make courageous decisions when realizing a hiring mistake or when a role isn't necessary for the business's success. It's essential to prioritize the company's growth and success over personal attachments.
Listen & subscribe to The Startup Selling Show here:
BluBrry | Deezer | Amazon | Stitcher | Spotify | iTunes | Soundcloud | SalesQualia
Thanks so much for listening! Tell a friend or ten about The Startup Selling Show, and please leave a review wherever you're listening to the show.
—
👣 Now, let's talk about YOU and YOUR startup's journey… 👣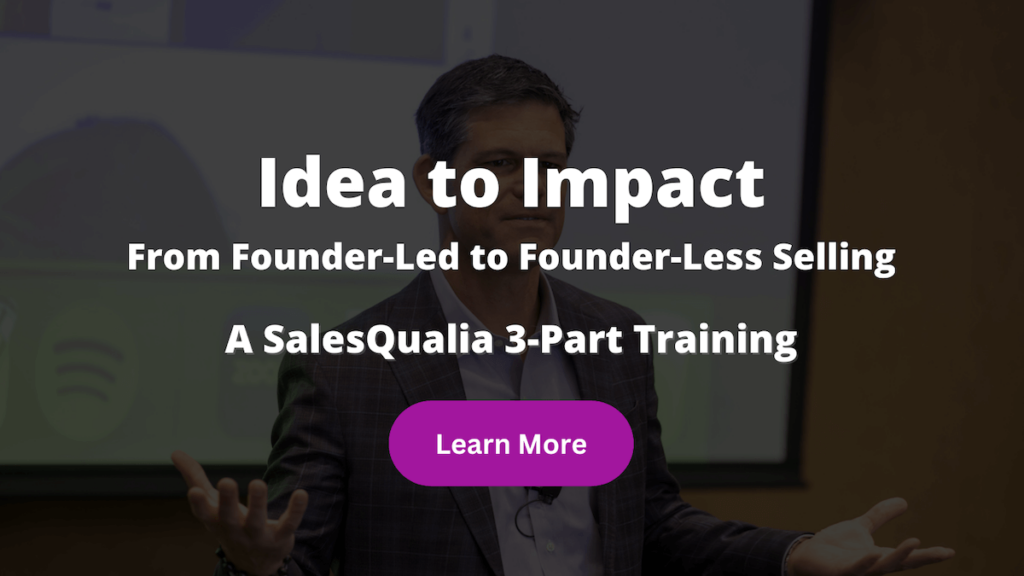 If you're a startup CEO that's on your journey to make the climb to $100mm ARR…
If you're one of those rare breed of founders that's willing to acknowledge & accept that there are no shortcuts…
If you're willing to work step-by-step, day-by-day with patience, persistence & perseverance…
Then I've got some pretty incredible news…
I've created a 3-Part Series training just for you. In this short videos, I'll walk you through the cores structure you need a repeatable scalable sales process. Click here for more information.