Jun
02, 2021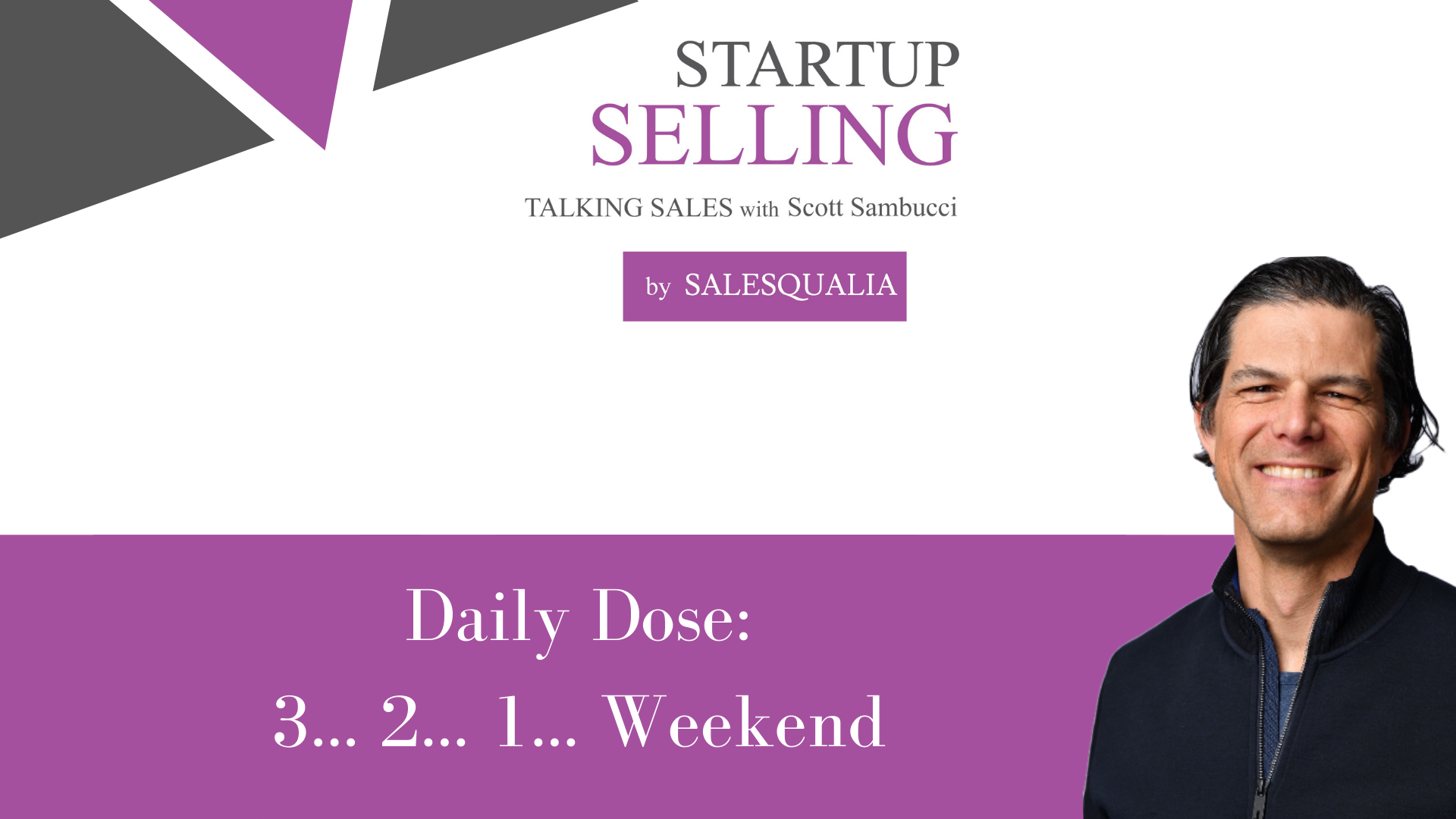 Daily Dose: 3… 2… 1… Weekend
3 Things I'm excited about (including lots of running and baby goats…)
#1: The last stretch of training for the Western States 100. I've got a 50-mile trail run on Saturday, and another 22 on Monday.
#2: We're now proud owners of a baby goat.
My wife spent her nights this week building their pen. Because she's cool like that.
#3: I'm teaching a LIVE Training on Thurs, June 3rd – "Your Q4 Sales Start Now."
I'm teaching 5 tactics to put to work in the next 6 weeks that will help you nail your 2021 number.
Here is the registration link: https://salesqualia.com/webinar/
2 People to follow –
Check out Jason Bay and Meghann Misiak. Both are AWESOME at their craft. They coach our clients here in our Startup Selling Coaching program and ALWAYS deliver.
1 Parting Thought –
If you're in the US, Monday is Memorial Day. Take a day off – no email, no texts, no nothing. You need a break. Your family will appreciate it.
The company won't fail if you take 24 hours to just be.
Listen to the LinkedIn LIVE here:
https://www.linkedin.com/video/live/urn:li:ugcPost:6804211947190464512/
Listen & subscribe to The Startup Selling Show here:
BluBrry | Deezer | Amazon | Stitcher | Spotify | iTunes | Soundcloud | SalesQualia
Thanks so much for listening! Tell a friend or ten about The Startup Selling Show, and please leave a review wherever you're listening to the show.