Jul
01, 2019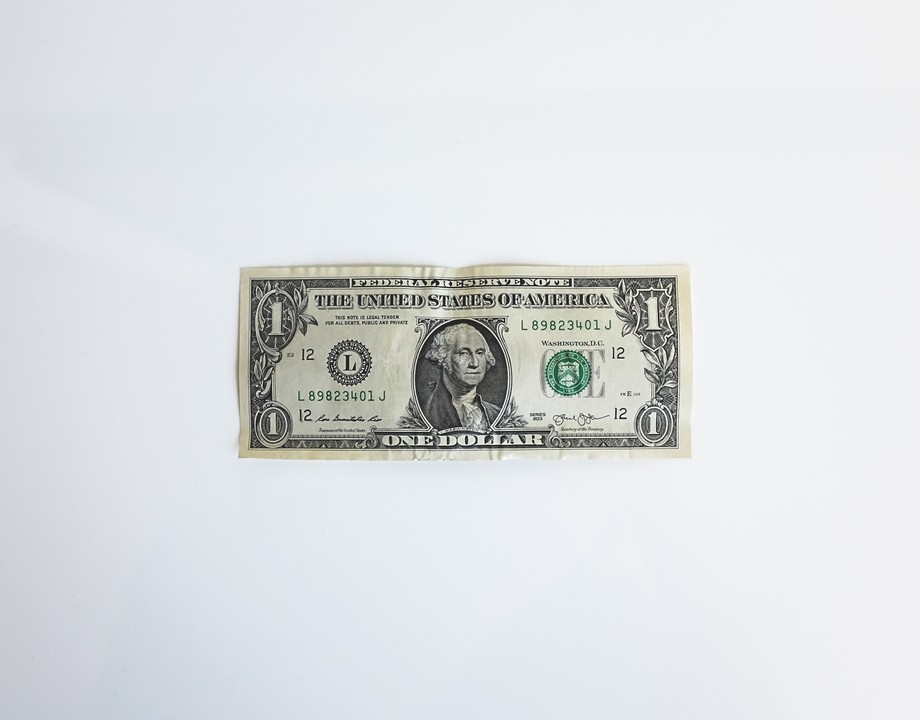 The path to $1 billion: 3 key themes from the early days at Blend
If you're in the FinTech space, you've probably heard about Blend's recent Series E funding round.
I was fortunate enough to serve as the first head of sales at Blend from 2013-2015. I remember running customer development calls from my kitchen table and negotiating the contract with our first paying customer, trying to figure out pricing tiers and code escrow issues. Today, Blend is processing $2 billion in loans every day from hundreds of mortgage lenders.
I'm asked all the time – How did you get sales going there? Where did you start? How did you land your first customers?
Those are big questions with lots of details in their answers, and in reflecting back on the early days at Blend, three (3) themes emerged.
1 – Focus on a Target Market
Ever tell a prospect, checkbook in hand, ready to get started, that you're NOT going to sell them your product?
It sounds crazy to do that, especially as a startup, but aside from building our sales pipeline at Blend from scratch, my most important job leading sales was to tell prospects – "Sorry, but not right now…"
(And trust me, as a salesperson, that was damn hard to do.)
From the beginning, the mission at Blend has been to fundamentally change the mortgage industry. The founders worked together at Palantir, spending years working with the largest lenders and investors to sort out and clean up their mortgage portfolios from the housing crisis. It was from this experience working inside of these customers that Blend's founders saw how bad systems and bad data flowing from mortgage borrowers to the investors led to the market crash, and how modern systems could have prevented the meltdown altogether.
As word got out about our team and that we were building a next-generation lending platform, I fielded calls from prospects across the lending market – from mortgage lending startups to local brokers. We got inbound from commercial lenders, student loan lenders and peer-to-peer lenders. From top-to-bottom in the residential mortgage industry, to adjacent lending verticals, there was no shortage of problems to solve and opportunity to capture. By 2014, the US residential mortgage market alone was a $10 trillion industry.
While we could have spent years selling to small lenders, mortgage brokers and credit unions closing 10-100 loans each month, the top-10 mortgage lenders account for nearly 50% of mortgage volume. Changing an industry meant focusing our sales efforts for the first couple of YEARS on the top-100 lenders to start.
Even as a startup with a nascent product and no proof that we could provide the results we were out there selling every day, we knew that we had to implement with these lenders to fulfill the company's mission.
Even when I wanted to stray, trying to justify why we should sell to this lender or that lender, we stated true to the focus. Much later, as the implementations, product and team, Blend went much wider (obviously), but to start, it was vigilant focus on our target market.
2 – Nail Down the First Customer First
We wanted to change an industry, and we decided to focus on the top 100 lenders. But we didn't need to sell to all 100 of them right away. In fact, we didn't need to sell to ten of them. We just needed to land our first customer first.
When the door opened for our first implementation at a top-100 lender, here's what Nima, Blend's CEO, wrote to our management team:
"XXXXXXX is by far the most important customer, and is about to give us an opportunity to work on a big effort with them which would transform our company. Our only rollout right now is XXXXXX, so we should be all hands on deck. Now is not the time to be worrying about purity or scaling or knowledge capture … we need to do whatever it takes to get this off the ground before the new year or risk even being here in the new year."
Changing an industry doesn't happen by blasting out thousands of cold emails or straddling verticals. It happens through deliberate, methodical focus over months and years, making sure that you nail down your first customer. Then your second. Then your third.
Citizens Bank announced last month that it's now working with Blend. Our first meeting with Citizens was in May 2015.
Even if we would have had a 100, or 10, or even 3 willing customers out of the gate, we couldn't have supported those rollouts the way we would have needed. The immense learning from that first implementation laid the foundation for the next 100 customer and more.
3 – Sales is Everyone's Job
Speaking of "all hands on deck…"
For more than six months, we flew a team from San Francisco to Dallas nearly every week to work onsite with our first implementation, including members of our engineering and product teams.
I remember the morning we went live with the pilot rollout. One of our engineers, Devon Yang (a 2019 Housing Wire Rising Star), sat next to me on-site in a brown cubicle inside the call center. After weeks of building and testing the workflow, we went live at exactly 7:00am when the call center reps started making calls.
It would have been easy to send the logins to the call center reps then pull a usage report at the end of the day to see how it went. Devon wanted to be there.
Know when we found the first bug?
7:01am.
Know when Devon fixed the first bug?
7:01am.
That first day we fixed more than 20 bugs. I still have the Evernote file where I logged the bugs before getting them into Trello:
Search attempts creating new loan in master list
Loan #XXXXXXX missing 'Status' data
Remove Green colors on Loss Severity bars
As we got through this pilot stage, while I managed Procurement and Vendor Management, Justin, our VP of Engineering, sat in meetings for five months with our customer's risk management department to talk about data flow diagrams, SOC-II audits and ISO-27001 Certification. Justin had to find an external consultant to run pen tests on the platform, who we ended up hiring as our Head of InfoSec, Jon Debonis (and who is still at Blend today as the CISO). When we finally got approved six months later to do a full rollout, the product team was given responsibility for leading the implementation.
Later in the year as we started expanding our sales pipeline, Ian (another Blend engineer) put together numerous "demos" because we didn't have a live product to show. That mean that for every demo, we needed to spin up a new instance and configure the workflows to reflect the prospect's business. Ian showed me where to click, and more importantly, where NOT to click. When a prospect in town for a conference wanted to do an onsite demo at our office, I had Ian join me. He asked – "What should I say? When should I talk?" – but he was 100% willing and excited – "Whatever you need to make this happen!"
And Jon? Jon joined me for of key meetings with CIOs, CTOs and CISOs. After a meeting with a CISO at a very large regional bank, I turned to Jon on the way out of building, saying – "I don't think they've bought much cloud-based software."
He said – "They haven't bought any before."
"How do you know?"
"Because if they had, he wouldn't have asked the questions he just asked."
I didn't even understand half the questions, and certainly wouldn't have known what to do with the answers or what to do next. Jon took over that relationship and we got a pilot launched three months later.
While I ran sales, Nima was our best salesperson. I saw him jump on red-eyes to the East Coast and somehow figure out a way to stop in Des Moines for a single meeting to move Wells Fargo an inch closer to an implementation. There were times that he and I would fly to a prospect from two different places, meeting in the customer lobby 30 minutes ahead of a meeting and he's just ask – "What do you need from me?"
I may have lead sales at Blend, but everyone at Blend did sales.
The 2019 FinTech Startup Selling Guide
I recently released our FinTech Selling Guide – "7 Strategies for FinTech Startups: Sales Strategies, Examples & Frameworks for FinTech Startups."
Comment "FINTECH" below and I'll get you a copy.
---
Plus, whenever you're ready, here are 3 ways I can help you grow your startup…
1. Grab a free copy of my book – "Startup Selling"
It explains the core selling strategies that EVERY startup needs to sell, if you really, really have to and don't know how… Click Here
2. Work with me and my team privately
If you'd like to work directly with me to take your company from Start Up to Ramp Up to Scale Up, just send me a DM and put "Private" in the subject line, and tell me a little about your business and what you'd like to work on together, and I'll get you the details!