Nov
29, 2016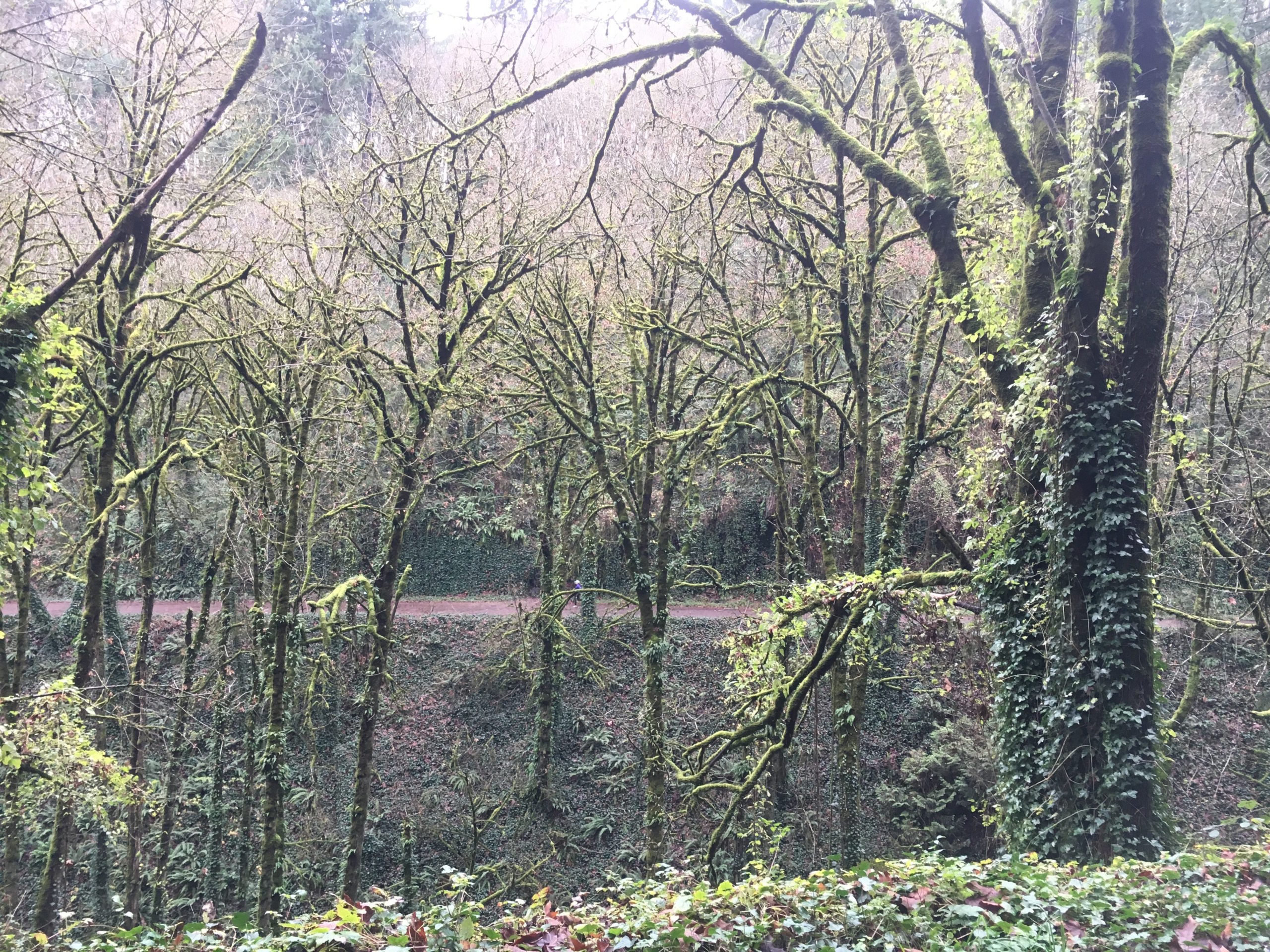 Does the sun ever come out in Portland?
This was a real question from my 4-year-old son last week… #honesty
We spent Thanksgiving Week in the City of Roses and it was DELIGHTFUL, even (and especially!) with rain coming down in sheets every day…
Oregonians love their runners. Steve Prefontaine is still an idol there, more than 40 years since his early death. Running in Portland makes me feel like I'm part of the culture, like I'm one of them…
"I'm going to work so that it's a pure guts race at the end, and if it is, I am the only one who can win it." – Steve Prefontaine
Fun fact – the rain was actually a big attraction for me because I LOVE running in the rain, especially when it's cold outside.
Might seem odd to enjoy running in the cold rain – your feet get soaked, icy rain pellets prick your face and I regularly bust my a$$ on slippery ground.
I had one particularly epic wipe-out while trail running in Forest Park, landing face-first in the mud. If a tree falls in the woods and no one hears it… 🙂
Besides, what options did I have? A treadmill inside of a musty 24-Hour Fitness charging $15 for a one-day guest pass? Sitting around doing nothing? Plowing through a slice of pumpkin pie every hour for five straight days?
When conditions aren't ideal, you just have to embrace it. Because every once in a while when you're out there, the sun breaks through, and trees and streets and cars and people glisten with glee…
Startups are the same way – we KNOW it's going to be rainy and cold. We KNOW it's going to be hard to motivate. We also know that the alternatives just aren't acceptable.
It can feel like Mother Nature is pushing against you every step of the way. But if you gut it out, every once in a while, the sun shines on you.
So if you're one of those entrepreneurs willing to gut it out, here's a little sunlight for you…
I'm hosting a live training called "Next Year Starts NOW!" It's all the stuff you need to know to kick-start your startup's 2017 sales efforts.
I work with startups every day, and the strategies I'm going to teach are EXACTLY what I share with my clients.
In fact, because I want to spread as much sunshine as I can, I'm hosting this live training TWICE over the next two weeks…
CLICK HERE TO CHECK IT OUT & SAVE YOUR SEAT
Come grab a little sunshine so that embracing those cold, rainy startup days doesn't feel so dreary when you're gutting it out with the rest of us…
Let's do this!
-Scott
P.S. In case you need it, here's the direct URL with all the details: https://attendee.gotowebinar.com/rt/2857580521716876547
P.S.S I know some of you on my list have already registered… If you have, then:
#1 – Thank you! See you there!
#2 – Apologies for pinging you again on this. At least you got a good story out of this email… ????