Oct
15, 2012
Sales Tip of the Day: "The Three-MInute Rule" – Anthony Tjan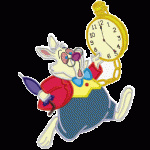 Last week, Sean Murphy of SKMurphy reintroduced me to The Three-Minute Rule. It's very simple:
You can learn a great deal about customers by studying the broader context in which they use your product or service. To do this, ask what your customer is doing three minutes immediately before and three minutes after he uses your product or service.
This is all about transition from the user's workflow to your product. Ask your client these questions:
What prompts you to use our product?
Do you ever forget to use our product that would solve the problem your working on three minutes before?
What can we do to more easily integrate our product into your workflow?