Aug
08, 2017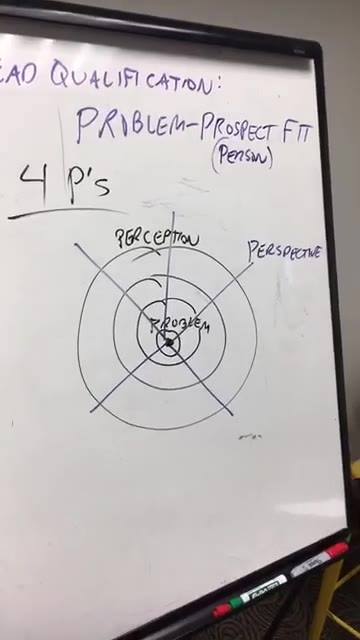 Sales Lead Qualification: The 4 Ps of Problem-Prospect Fit
Sales Lead Qualification: The 4 Ps of Problem-Prospect Fit
Lead Qualification is one of the most important and challenging parts of the sales process, especially for startups.
There's no shortage of interesting conversations. People want to see your stuff. They like seeing new products and demos. You can spend a lot of time and effort of deals that go nowhere, all because you qualified poorly.
So…
Do you know the 4 Ps to identify whether you have the right Problem-Prospect Fit?
As you're building your sales process, it's not enough to simply call just anyone at your target customers. You need to dial in these 4Ps to make sure you're dealing with the right person and team.