Jul
27, 2021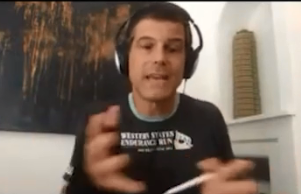 Post-Race Lesson #1: Find Experts
As entrepreneurs we are self-reliant. When we see opportunities, we are willing to take advantage of them. But this feels like a solo journey.
What's important is that we leverage the expertise of other people. These people could be investors that you've worked with or even people in the sales world.
The expert is here to teach you things that you might not even be thinking about, or the unknown unknowns on the sales side of things.
It's impossible for a startup founder to be an expert in all areas of your business. This is why it is important to feel comfortable finding experts who can and are willing to help you.
Listen to the full podcast on the Startup Selling Show here:
https://salesqualia.com/daily-dose-post-race-part-1-startups-are-ultramarathons-lessons-from-the-trail/