Feb
11, 2021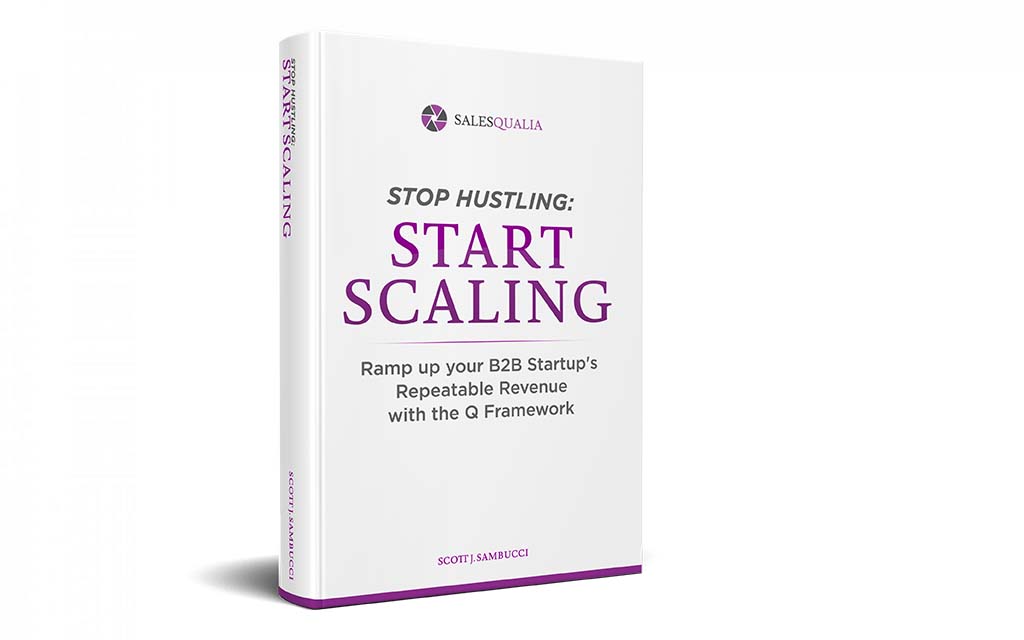 How to Use "Stop Hustling, Start Scaling" and Get Help along the Way…
I have a maxim with my clients.
Implementing = Learning™
That means you too! You have to read the ideas and the frameworks I'm sharing in this book. You also have to implement these ideas at your startup. It's not until you put ideas into action that you can see how they'll work for your company. When you do, you'll develop a repeatable sales process and experience a permanent change in your sales process and company growth.
And that's why this book won't work for everyone.
Why?
This book is loaded with information, but information isn't enough. Information without implementation is just a bunch of ideas, lost in the ether of the daily grind.
Download the ENTIRE Book here: salesqualia.com/book