Apr
01, 2016
The Friday Four: Ralph Macchio, Walmart parking lots, Private Investigators & 50 Shades of Grey
It's April 1. Welcome to Installment #9 of The Friday Four…
1 – Podcast Panel: My interview with Donald Trump & Ralph Macchio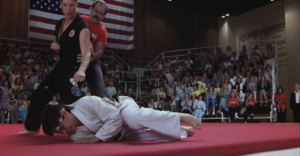 We discussed the virtues of staying true to your life's mission and how to avoid bullies. The Donald nearly broke down as he talked about the negative treatment he's received on MSNBC.
Ralph showed his empathy as he recalled stepping into the ring with Mike Barnes in filming Karate Kid 3.
2 – Find Customers: A/B Testing at Walmart


Digital marketing. Webinars. White papers. Blah, blah, blah…
Time to cut through the noise, so I spent Saturday afternoon distributing marketing flyers at Bay Area Walmarts. 
The call-to-action was pretty simple – scan a QR code to be entered into a drawing for a free trial for a client's enterprise software product intended to solve network security issues.
No entries yet, though it's been less than a week and we figure people are still thinking about it. We're expecting a deluge of entries by day's end. You know how people are – they're just so busy after a holiday weekend.
I tried running the same experiment at the San Francisco Ferry Building and learned that you need a city permit to distribute flyers there.  
I'm still waiting for my attorney to post bail for our marketing intern. He's an exchange student from Azerbaijan, and I saw on his Facebook page his parents were worried they haven't heard from him.
Oh well. These things have a way of working themselves out.
3 – Grow Revenue: Hire a Private Investigator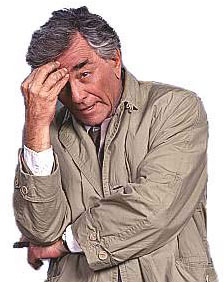 Our target buyers are executives who depend on their big salaries to pay their big mortgages. They can't afford to get fired right?
I researched Craig's List for private investigators to pose as a copy machine repairman. Once they get into the office of our target accounts, it's go time.
In one case, he witnessed a VP of Marketing abscond six legal pads and a box of Uniball pens, then use the copy machine for their personal taxes. It got a little awkward when the paper jammed and the PI had to fix the machine to enable the perpetration.
The thinking here is that we blackmail the executive into buying the product or we'll report his transgressions to human resources, photos and all.
We've haven't reported him yet because he's now returning our calls and emails. Score.
4 – Build Process: Book Clubs as part of your sales process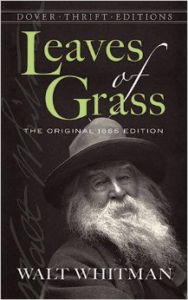 You've got to vet who's serious and who's not early in your sales opportunities.
I suggested to a client they require their sales prospects to join their monthly book club meeting as a condition to seeing a product demo. The results are mixed.
Early leads still aren't converting but it's unclear whether this is due to the book club idea requirement, or because last month's book was "Fifty Shades of Grey."
Admittedly it's a bit awkward with four engineers and the office assistant diving into character motivations and chapter themes on this particular book.
We're optimistic that prospects will be more enthusiastic in April. This month's title is Whitman's "Leaves of Grass" and we're requiring everyone to recite "O Captain, My Captain."
That's a wrap. Back to serious next week. ???? Thanks for reading.