Jul
25, 2019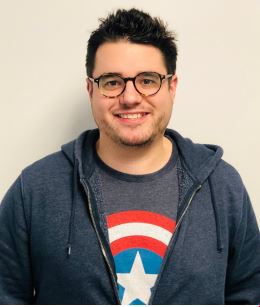 Episode 65: A Human Approach to Sales: An Interview with Jonathan Soares
In this episode of the Startup Selling Podcast, I had the privilege of sitting down with Jonathan Soares.
Jonathan is the founder and CEO of Agency Labs, a powerful and trusted engineering partner that collaborates exclusively with leading digital, creative and ad agency teams globally.
He and his team have delivered more than 600 projects for IBM, Nestlé, eBay, and more, helping some of the world's leading in-house teams and agencies achieve peace of mind in every aspect of technical production.
Some of the topics that we discussed in today's podcast are:
Collaboration versus competition with companies, whether the competition is direct or indirect.

The idea of being honest and compassionate with your customer's needs.

Vision versus purpose – balancing where you want to go with your company and what actions can be taken on a day to day basis to reach your goal.

Practical tips to step away from spreadsheets and growth goals and to become more human when building your business.

The idea of 'being human' when it comes to managing your company as a founder and CEO.
Listen & subscribe to The Startup Selling Show here:
Stitcher | Spotify | iTunes | Soundcloud | SalesQualia.com
Plus, whenever you're ready, here are 3 ways I can help you grow your startup…
1. Grab a free copy of my book
It explains the core selling strategies that EVERY startup needs to sell, if you really, really have to and don't know how…  Click Here
2. Work with me and my team privately
If you'd like to work directly with me to take your company from Start Up to Ramp Up to Scale Up, just reply to this message, put "Private" in the subject line, and tell me a little about your business and what you'd like to work on together, and I'll get you the details! 
Thanks so much for listening! Tell a friend or ten about The Startup Selling Show, and please leave a review wherever you're listening to the show.