Jul
09, 2019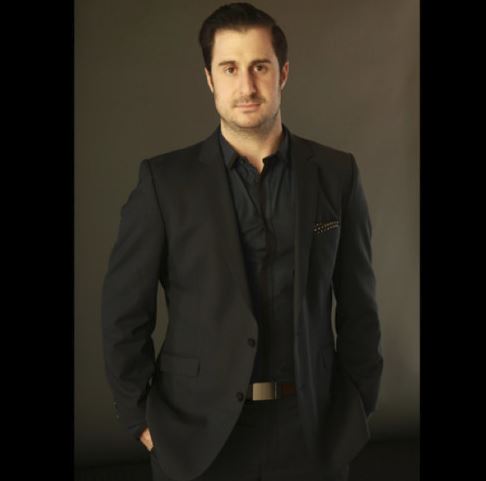 Episode 63: Social Selling Strategies Using LinkedIn, Video & More: An Interview with Autoklose CEO Shawn Finder
In today's guest episode I had the privilege of sitting down with CEO and Founder Shawn Finder as we discussed the topic "Social Selling Strategies Using LinkedIn, Video & More."  
Shawn is the CEO and Founder of Autoklose; the first sales email automation platform powered by machine learning. Their searchable database is jam-packed with millions of verified B2B leads. Pick a niche, generate a targeted list, turn autopilot mode on, and you're done. You don't have to make cold calls or deal with a gatekeeper anymore. 
In addition, Autoklose is a well-rounded outbound sales platform featuring an automated lead generation software, email drip campaign management tool, and different CRM integrations. 
Some of the topics that we discussed in today's podcast are:
Shawn's background and how he made the transition from finance to sales. 
How to use social media as part of your outbound outreach and campaigns – specifically LinkedIn
Content development – How to get more likes, comments, shares, and reviews.
The importance of being the "Brand" and using the different networks even before using the new automated platforms.
The right way to use LinkedIn to build your network – starting from sending an invite to interacting with the prospect.
When the best time to post on your social network is when you have a super busy schedule.
New and improved software tools and features to promote your business on LinkedIn.
Links & Resources
Find Shawn Finder on LinkedIn: www.linkedin.com/in/shawnfinder
Autoklose: autoklose.com
LinkedIn Live on TechCrunch: techcrunch.com/2019/02/11/linkedin-debuts-linkedin-live-a-new-live-video-broadcast-service
Automate your work on LinkedIn with Linked Helper: linkedhelper.com
Listen & Subscribe to The Startup Selling Show here:
Stitcher | Spotify | iTunes | Soundcloud | SalesQualia.com
Plus, whenever you're ready, here are 3 ways I can help you grow your startup…
1. Grab a free copy of my book
It explains the core selling strategies that EVERY startup needs to sell, if you really, really have to and don't know how…  Click Here
2. Work with me and my team privately
If you'd like to work directly with me to take your company from Start Up to Ramp Up to Scale Up, just reply to this message, put "Private" in the subject line, and tell me a little about your business and what you'd like to work on together, and I'll get you the details! 
Thanks so much for listening! Tell a friend or ten about The Startup Selling Show, and please leave a review wherever you're listening to the show.