Jun
21, 2019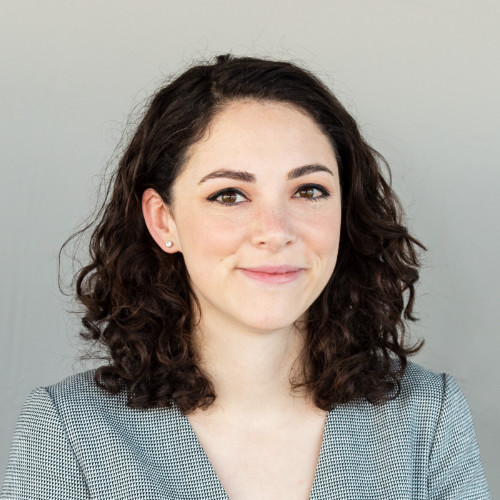 Episode 58: Build & Manage Your Startup's Hiring Process – An Interview with Lever's Kelly Del Curto
In today's podcast, we have with us Kelly Del Curto, Director of small business and corporate sales at Lever, the applicant tracking system.

Kelly started off as a Team Lead and Account Executive and has now become the Director of Small business and Corporate Sales at Lever. She enjoys helping small businesses source and hire the best candidates in the most efficient way.

Below are some of the topics that we discussed in today's podcast:

Mistakes people usually make when hiring especially when it comes to sales
Where are good places to source great candidates (applications, inbound, where you put out your job post, referrals, etc), and what are the values of sourcing candidates
Diversity in the hiring process and women in technology in the startup selling world.
The importance of Cultural Fit and what would be the best practices when it comes to balancing technical vs non-technical and experienced vs non-experienced candidates
This Podcast is full of great hiring strategies that would be very useful when hiring a candidate for a post.

Also, if you're interested in learning more about Startup Selling, one of the easiest ways for me to help you is to give you a (free) copy of my book called "Startup Selling: How to Sell If You Really, Really Have To And Don't Know How."
Links & Resources

Kelly Del Curto on LinkedIn: www.linkedin.com/in/kellydelcurto

How to balance untraditional backgrounds with a skillset to make an impact ASAP inside.lever.co/finding-a-company-and-community-that-celebrate-untraditional-backgrounds-in-tech-beddfe492c58

Women in Sales: inside.lever.co/how-to-avoid-the-horror-stories-of-being-a-woman-in-tech-sales-a59895a128d4

Lever: http://www.lever.co

Top Grading: www.topgrading.com

Book a Scale Session: www.salesqualia.com/scalesession
Listen & Subscribe to The Startup Selling Show here:
Stitcher | Spotify | iTunes | Soundcloud | SalesQualia.com
Plus, whenever you're ready, here are 3 ways I can help you grow your startup…
1. Grab a free copy of my book
It explains the core selling strategies that EVERY startup needs to sell, if you really, really have to and don't know how…  Click Here
2. Work with me and my team privately
If you'd like to work directly with me to take your company from Start Up to Ramp Up to Scale Up, just reply to this message, put "Private" in the subject line, and tell me a little about your business and what you'd like to work on together, and I'll get you the details!
Thanks so much for listening! Tell a friend or ten about The Startup Selling Show, and please leave a review wherever you're listening to the show.