Aug
04, 2020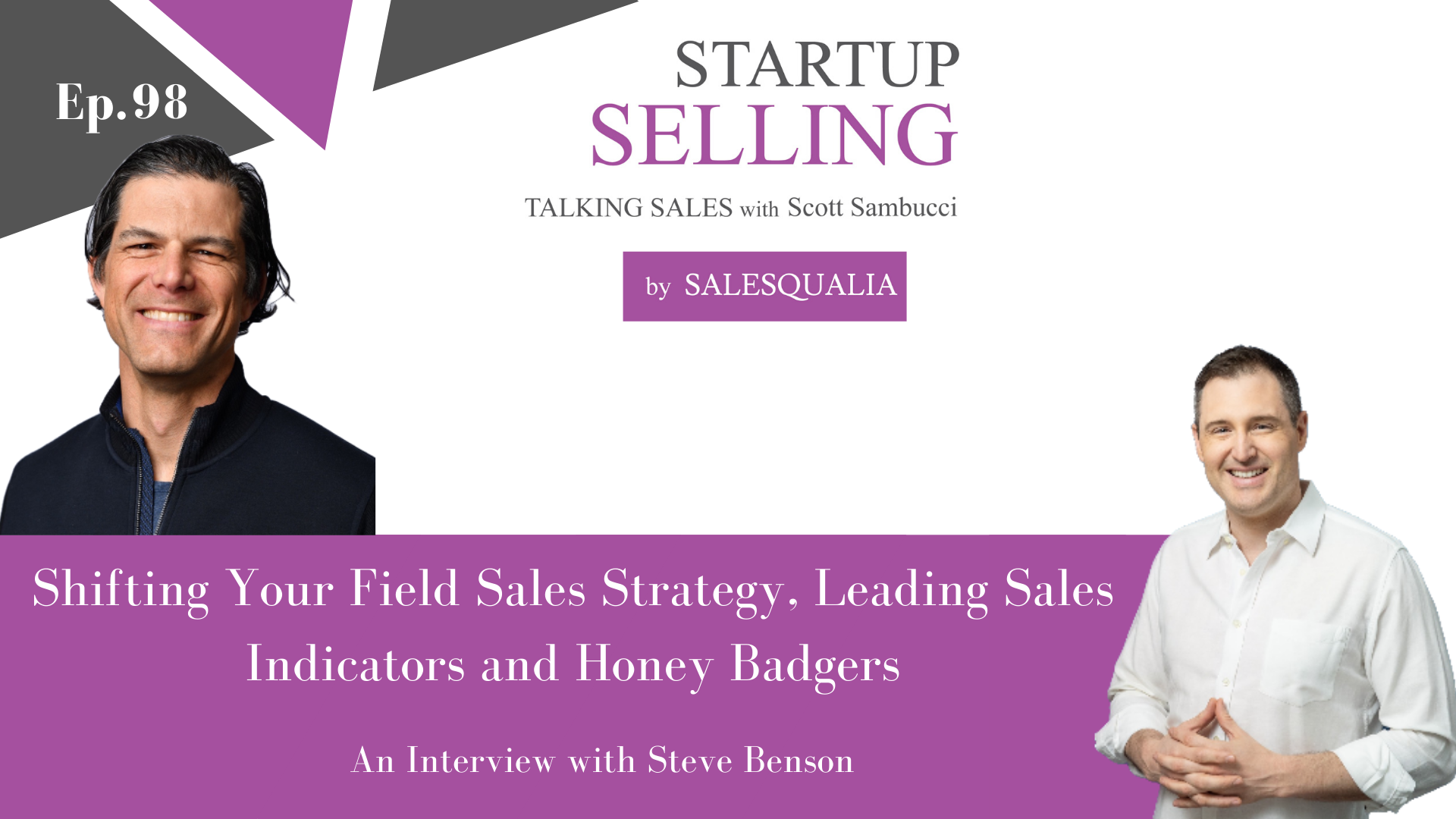 Ep. 98: Shifting Your Field Sales Strategy, Leading Sales Indicators and Honey Badgers – An Interview with Steve Benson
In this episode of the Startup Selling Podcast, I interviewed Steve Benson.
Steve is the Founder and CEO of Badger Maps, the #1 route planner for field salespeople. After receiving his MBA from Stanford, he joined Google, where he became Google Enterprise's Top Sales Executive globally in 2009.
In 2012 Steve founded Badger Maps to help field salespeople be more successful by optimizing their routes and schedules to save time and be on time so they can sell more.
He hosts the Outside Sales Talk podcast where he interviews industry experts on their top sales tips. He is also the President of the Sales Hall of Fame.
Some of the topics that we discussed in this episode are:
Steve's process of getting on to podcasts and shows.

How to think through the process of 'outside sales'.

How do you make adjustments in a world where you can't go out and sell?

How to leverage your Product Champion in ways that you're not doing but you should be doing?

How to think through and how to build an account map?

How to think about motivation as a Sales Leader or CEO?

What should you be doing as a Sales Leader to keep your reps sharper?

Why you should not be discounting your price.

How to shift the structure of compensation plans for your sales team.
Link & Resources:
Outside Sales Talk Podcast: www.outsidesalestalk.com
Badger Maps for Field Sales: www.badgermapping.com
Steve Benson on LinkedIn: www.linkedin.com/in/stevenbenson
Sales Hall of Fame: www.badgermapping.com/sales-hall-of-fame
Listen & subscribe to The Startup Selling Show here:
Stitcher | Spotify | iTunes | Soundcloud | SalesQualia.com
Thanks so much for listening! Tell a friend or ten about The Startup Selling Show, and please leave a review wherever you're listening to the show.