Jun
30, 2020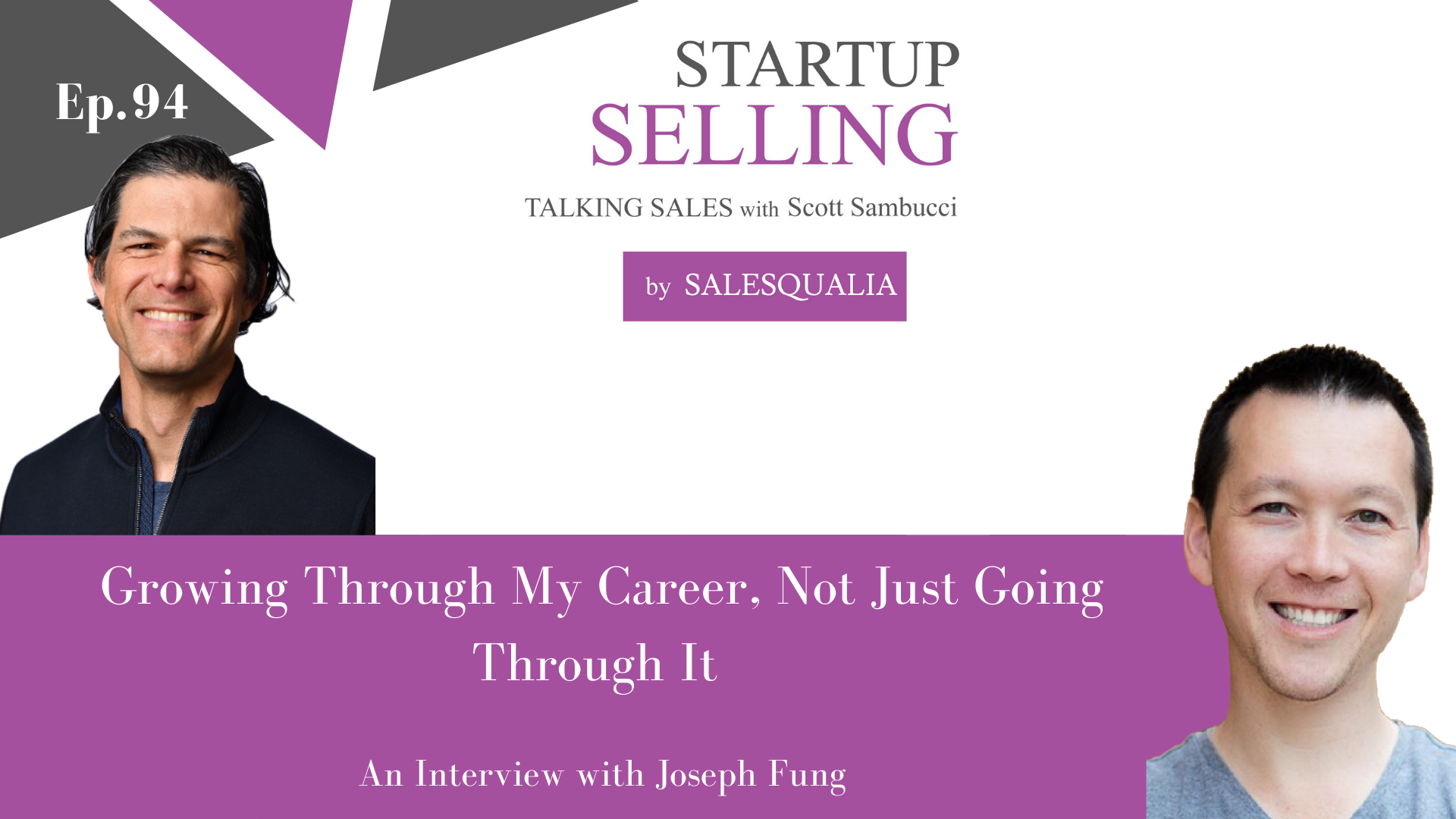 Ep. 94: Growing Through My Career, Not Just Going Through It – An Interview with Joseph Fung
In this episode of the Startup Selling Podcast, I was interviewed by Joseph Fung. 
Joseph is the CEO of Uvaro, a tech sales career accelerator, and of Kiite, a sales enablement platform purpose-built to provide sales teams with the information they need when they need it. 
As a graduate of the University of Waterloo's Computer Engineering program, Joseph is a repeat Founder & CEO with multiple successful exits. He speaks frequently on the topics of sales leadership, diversity, and corporate social responsibility. 
He is an active early-stage investor who ensures that the majority of his investments are into women-led companies. Joseph also sits on the boards of Communitech, the Golden Triangle Angel Network, and the Kitchener-Waterloo Symphony.
Some of the topics that Joseph and I discussed in this episode are:
How I first got into sales 

My transition to product management

My biggest surprise in tech 

My journey as a sales advisor
Links & Resources
Kiite – kiite.ai
Uvaro: uvaro.com
Podcast: uvaro.com/podcast
Joseph Fung on LinkedIn: linkedin.com/in/josephfung
Listen & subscribe to The Startup Selling Show here:
Stitcher | Spotify | iTunes |Soundcloud |SalesQualia.com
Thanks so much for listening! Tell a friend or ten about The Startup Selling Show, and please leave a review wherever you're listening to the show.