May
12, 2020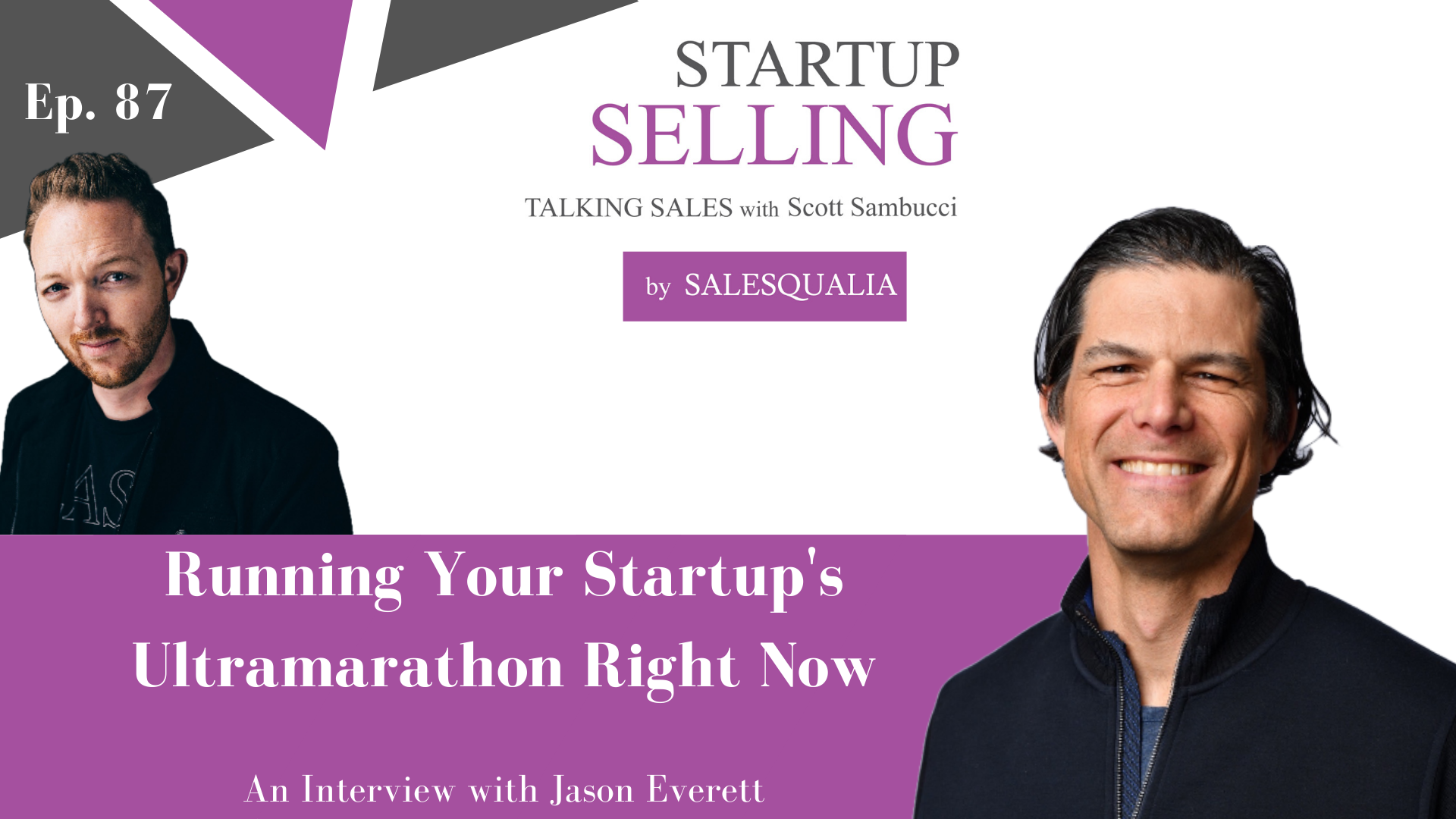 Ep. 87: Running Your Startup's Ultramarathon Right Now: An interview with Jason Everett
In this episode of the Startup Selling Podcast, I was interviewed by Business Coach and Mentor, Jason Everett.
Jason Everett is one of those rare individuals that have the ability to harness and leverage technology like a second nature superpower and use if for online teaching, training, and education. 
As the founder of several successful international digital training and technology companies, he is a powerhouse of information and can pack weeks worth of technology learning into an easily digestible short format class that makes learning it a pleasure.
 He breaks things down into simple to implement an easy step by step approach no matter what level of "tech nerd" you are. He's has generated millions in sales as a result of his videos and courses and has been asked to speak in Japan, Peru, Paris, Egypt and countless other counties to share his passion for digital education.
 He has always been a pioneer and out-front leader in the virtual and real-world of all things digital.
If you are looking to upskill your team or kick your tech-knowledge to the next level then bring in Jason to share his knowledge and passion – he will leave you feeling charged up and ready to take on this new world over video. 
Some of the topics that Jason and I discussed in this episode are:
The idea that everyone is running their own Ultra Marathon right now – and it's a race without a finish line in sight. 

Hair Salon Owners doing virtual consults, doorstep beauty kit drop-offs & give-yourself-a-haircut videos. 

Making 10 calls every day to the books as a Hair Salon Owner.

Action. Ownership. Leadership.
Links & Resources
Jason Everett: www.linkedin.com/in/jasoneverett
High Performance Salon: www.facebook.com/highperformancesalon
Listen & subscribe to The Startup Selling Show here:
Stitcher | Spotify | iTunes | Soundcloud | SalesQualia.com
Thanks so much for listening! Tell a friend or ten about The Startup Selling Show, and please leave a review wherever you're listening to the show.