Apr
30, 2020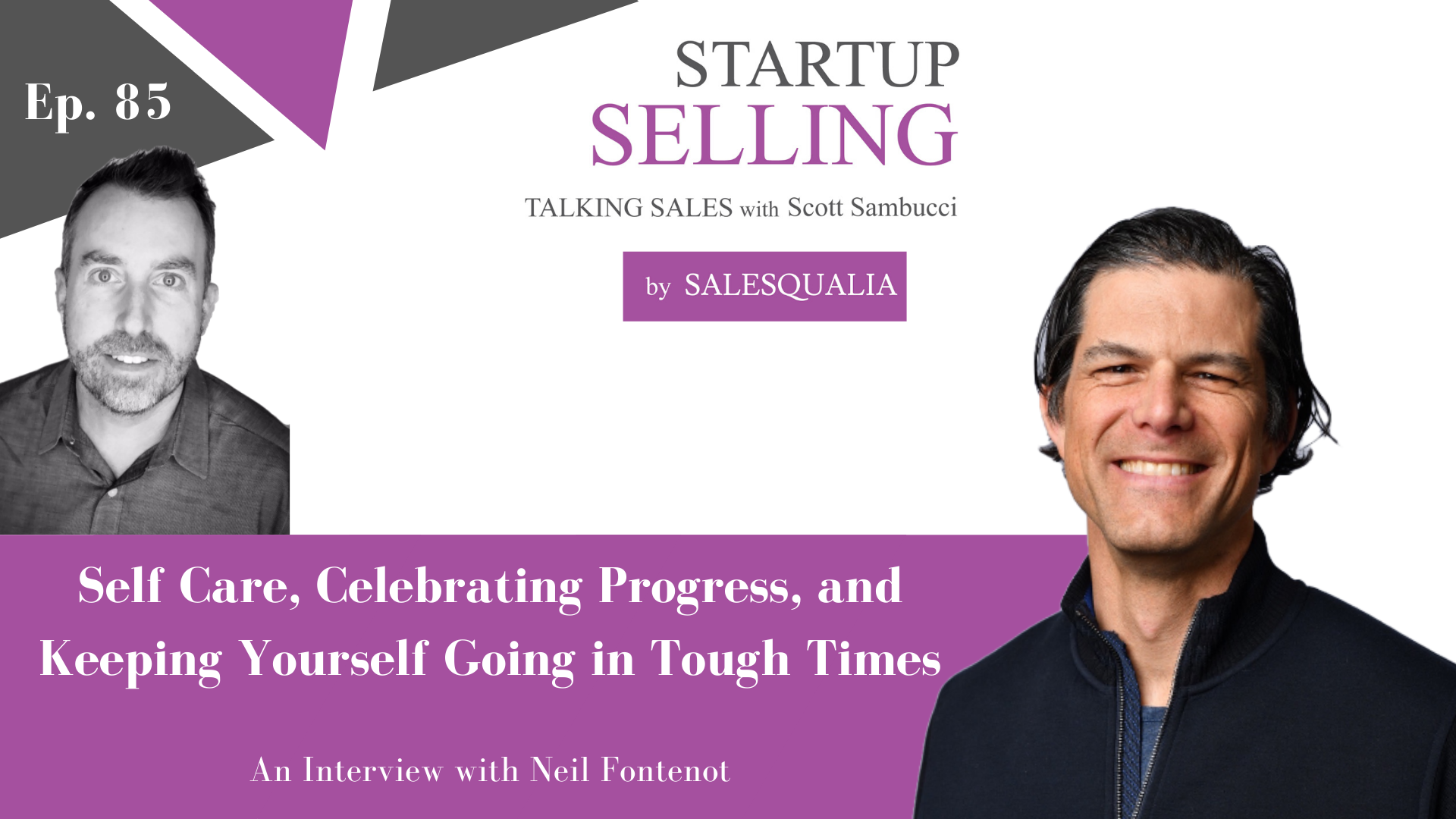 Ep. 85 – Self Care, Celebrating Progress, and Keeping Yourself Going in Tough Times: An interview with Neil Fontenot
In this episode of the Startup Selling Podcast, I was interviewed by Neil Fontenot. 
Neil is an entrepreneurial and versatile technology sales leader, skilled at exceeding quotas and maximizing revenue.
His experience in Fortune 100 Financial Services, FinTech, InsureTech, AI, and SaaS startups combined with storytelling talent allows him to convey value, ROI, and close deals. 
As a leader of people, Neil is not afraid to roll up his sleeves and get my hands dirty to find and address any challenge a business may face.
Some of the topics that Neil and I discussed in this episode are:
What's been working for me in this new environment?
What have been the biggest changes in my day and life with COVID?
The challenges and adjustments when you're a parent with a child now home from school?
How do you stay positive and find progress in daily life?
The importance of discipline and exercise every day.
Doing your best and accepting that you're doing the best that you can.
What's changed in my life and what new activities have I done in the past two months?
What are the sales strategies we're recommending to our clients?
The importance of setting small goals every day, celebrating those wins, and then keeping yourself moving.
Why every person that's struggling should ask for help?
Links & Resources
Neil Fontenot on LinkedIn: www.linkedin.com/in/neilfontenot
Listen & subscribe to The Startup Selling Show here:
Stitcher | Spotify | iTunes | Soundcloud | SalesQualia.com
Thanks so much for listening! Tell a friend or ten about The Startup Selling Show, and please leave a review wherever you're listening to the show.