Apr
28, 2020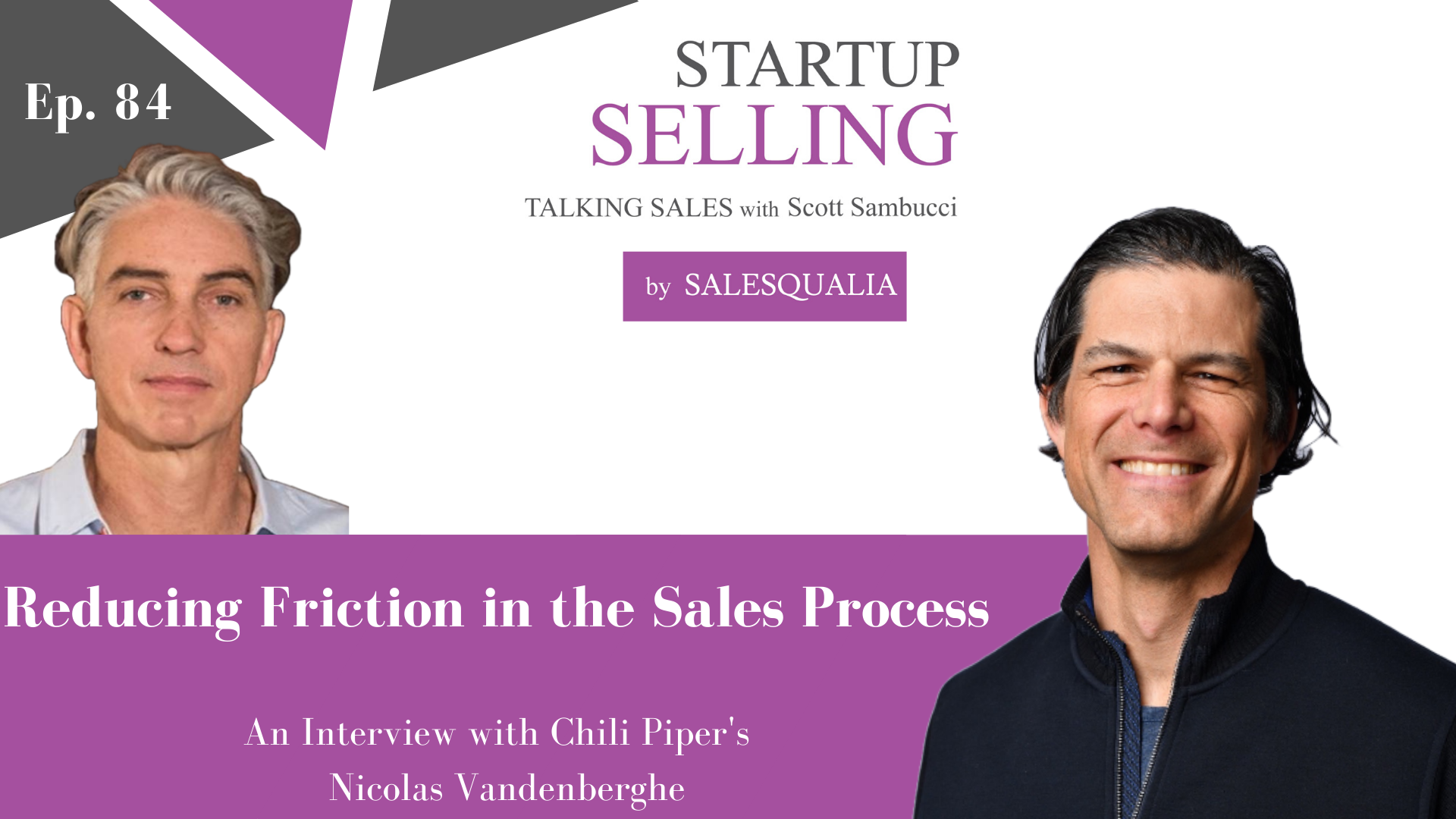 Ep. 84: Reducing Friction in the Sales Process – An Interview with Chili Piper's Nicolas Vandenberghe
In this episode of the Startup Selling Podcast, I interviewed CEO of Chili Piper, Nicolas Vandenberghe.
Nicolas started his career by selling newspapers in the streets of Paris in high school, studied Maths at Ecole Polytechnique, and then received his MBA from Stanford GSB. 
He then started and sold 2 tech companies with up to 65 employees and $11M in revenues, and also ran sales for a $2B telecom firm negotiating billion-dollar deals with companies like Google.
After having his 3rd tech startup put out of business by Salesforce, Nicolas rebranded his company "Floating Apps" to "Chili Piper" and then self-funded with no remaining employees. He used the "Bull's Eye" marketing strategy to close in-person the first $1 million in revenues himself with companies like Intuit, Square, Twilio, and Greenhouse in under 12 months.
Some of the topics that Nicolas and I discussed in this episode are:
How to reduce friction in the sales process.

The importance of a "Thank You!" page for requesting demos or other pieces of information from your page.

How quickly you can get someone from 'Interested' to 'booking the meeting'.

The importance of selling a product that does not exist and getting your customers to prepay you.

The importance of having a quick response rate in order to take advantage of the people that are interested in your product.

Call times and conversion rate – How sales can be lost due to slow response times.

The importance of reference points in making decisions when it comes to pricing and anchoring your customers to what your product does and how it can solve their problems.
Links & Resources
Chili Piper: www.chilipiper.com
Nicolas Vandenberghe: www.linkedin.com/in/nvandenberghe
Listen & subscribe to The Startup Selling Show here:
Stitcher | Spotify | iTunes | Soundcloud | SalesQualia.com
Thanks so much for listening! Tell a friend or ten about The Startup Selling Show, and please leave a review wherever you're listening to the show.