Dec
18, 2019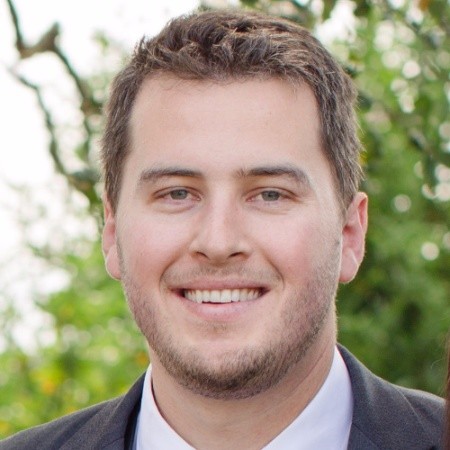 Ep. 77: Name It To Tame It, Asking Questions & Making Tough Decisions – An Interview with Zach Stein
In this episode of the Startup Selling Podcast, I interviewed former CEO of Osmo Systems, Zach Stein.
Zach is an entrepreneur living in Oakland, California. He was previously the CEO of Osmo Systems, a hardware startup building AI-driven solutions for aquaculture (fish and shrimp farms), and now he and his co-founder are working to launch a new project that focuses on combatting climate change.
I first met Zach through the Highway1 Accelerator Program – he was a participant and I was one of his mentors.  About a year later when Zach and his team were starting their go-to-market work, he became a client in our Startup Selling Coaching Program.
Some of the topics that Zach and I discussed in this episode are:
His journey as an entrepreneur and what led him to work on environmental challenges.

Decision-making processes based on identifying a lack of clarity, weaknesses, and pain in the business operations.

Using "Name it to Tame It" – a psychological process to articulate a problem and identify potential solutions.

How to use questions to orient a decision-making process.

Creating a clear set of rules for your team focus and daily activities.

"Say it out loud" – sharing your idea with your team and have them reflect what you just said to their understanding. This creates clarity to prevent ambiguity.

How can rulemaking allow you to avoid decision-making fatigue. 
Links and Resources:
Highway1 Hardware Accelerator Program: highway1.io
[book] Principles: Life and Work by Ray Dalio
 www.amazon.com/Principles-Life-Work-Ray-Dalio/dp/1501124021
[book] The Five Dysfunctions of a Team: An Illustrated Leadership Fable
by Patrick Lencioni www.amazon.com/dp/0787960756
[book] The Advantage: Why Organizational Health Trumps Everything Else In Business by Patrick Lencioni
www.amazon.com/Advantage-Organizational-Health-Everything-Business/dp/0470941529
[Blog post] An Entrepreneur's Lessons Learned
 scottsambucci.blogspot.com/2008/08/lessons-learned-confessions-of.html
Listen & subscribe to The Startup Selling Show here:
Stitcher | Spotify | iTunes | Soundcloud | SalesQualia.com
Thanks so much for listening! Tell a friend or ten about The Startup Selling Show, and please leave a review wherever you're listening to the show.