Jul
31, 2023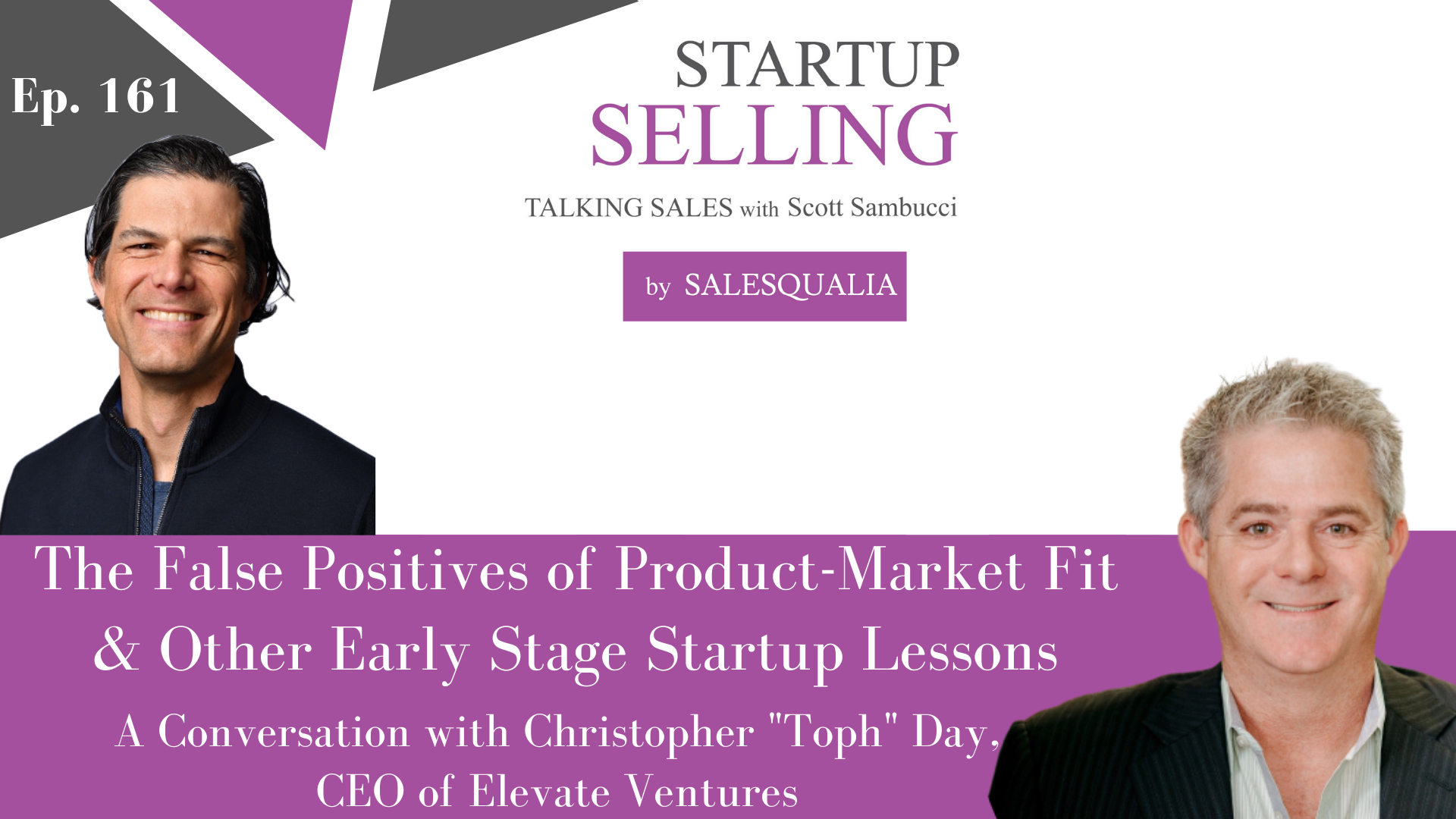 Ep. 161: The False Positives of Product-Market Fit & Other Early Stage Startup Lessons: A Conversation with Christopher "Toph" Day, CEO of Elevate Ventures
Summary: 
Scott and Christopher engage in conversations covering various subjects, including founder-led sales and common fundraising errors. Additionally, they delve into the details of the Rally Innovation Summit, highlighting its emphasis on fostering collaboration across different sectors. Christopher stresses the significance of participating in events like Rally, as they provide valuable opportunities to achieve breakthroughs and adapt when needed.
About our guest:
Toph Day, CEO of Elevate Ventures is an active investor in the #1 most active seed & early stage Venture Capital Firm in the Great Lakes Region and #24 in the US. He is a best-selling author of Pillar-Based Marketing and has been a part of starting 8 different companies throughout his career in 7 different verticals. Toph has a perspective to offer on the "creative collisions" that will fuel the midwest's growth as an innovation hub through Rally Innovation. Rally was developed to bring together companies, universities, entrepreneurs, and investors to forge the creative, cross-sectors that power innovation.
Some of the topics that we covered are:
– Toph's Creative Collisions Term 
– Rally Innovations Event 
– Midwest region as a hub for innovation 
Links & Resources: 
Rally Innovation: www.rallyinnovation.com/ 
Elevate Ventures: www.elevateventures.com/
LinkedIn: http://linkedin.com/in/christopherday2
Thanks so much for listening! Tell a friend or ten about The Startup Selling Show, and please leave a review wherever you're listening to the show.