Jun
29, 2023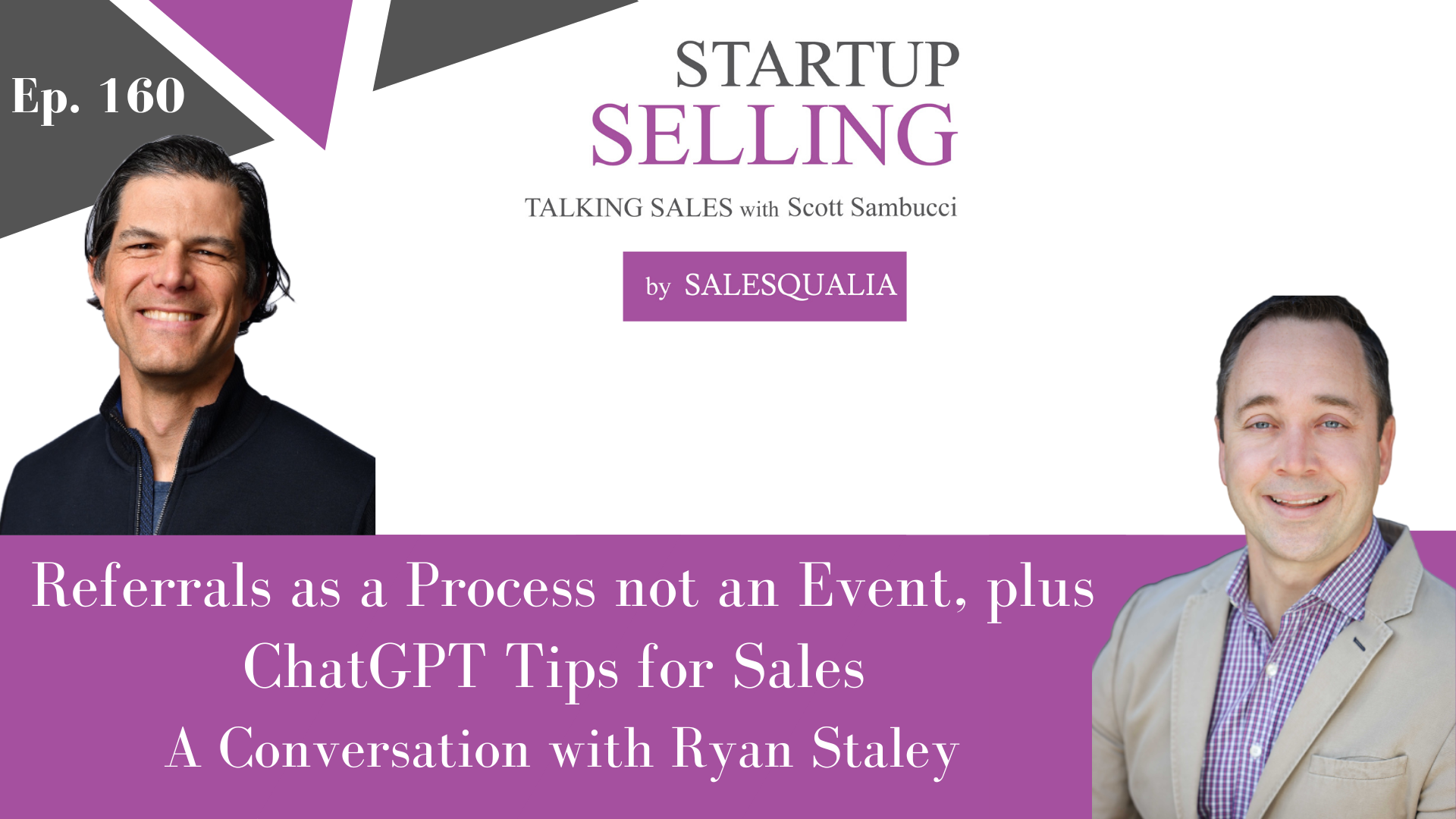 Ep. 160: Referrals as a Process not an Event, plus ChatGPT Tips for Sales – A Conversation with Ryan Staley
In this episode, Scott and Ryan discuss the importance of referrals in building an effective sales strategy, including the key components of a referral process and the importance of consistency. They also discuss using AI for sales, with Ryan sharing tips and tactics for implementation. Scott promotes his coaching program, Startup Selling, and encourages listeners to email him for a free consultation.
About our Guest: 
Ryan Stanley is the Founder and CEO of Whale Boss where he helps Technology Founders grow from $1M-$30M through the principles he used to achieve the same results personally. Ryan Has taught over 800 CROs, VPs, or Leaders his proprietary Enterprise Sales frameworks for startups and companies like Google, Amazon Web Services, Stripe, Salesforce, Uber, etc.
Some of the topics that we covered are:
– AI and chat GPT In sales
– Effective ways to ask for referrals 
– Examples of how AI is being used by SaaS founders.
Links & Resources: 
Website: www.ryanstaley.io/
LinkedIn: https://www.linkedin.com/in/ryan-staley/
Podcast:https://podcasts.apple.com/us/podcast/the-scale-up-show/id1527278610
Thanks so much for listening! Tell a friend or ten about The Startup Selling Show, and please leave a review wherever you're listening to the show.