Feb
17, 2022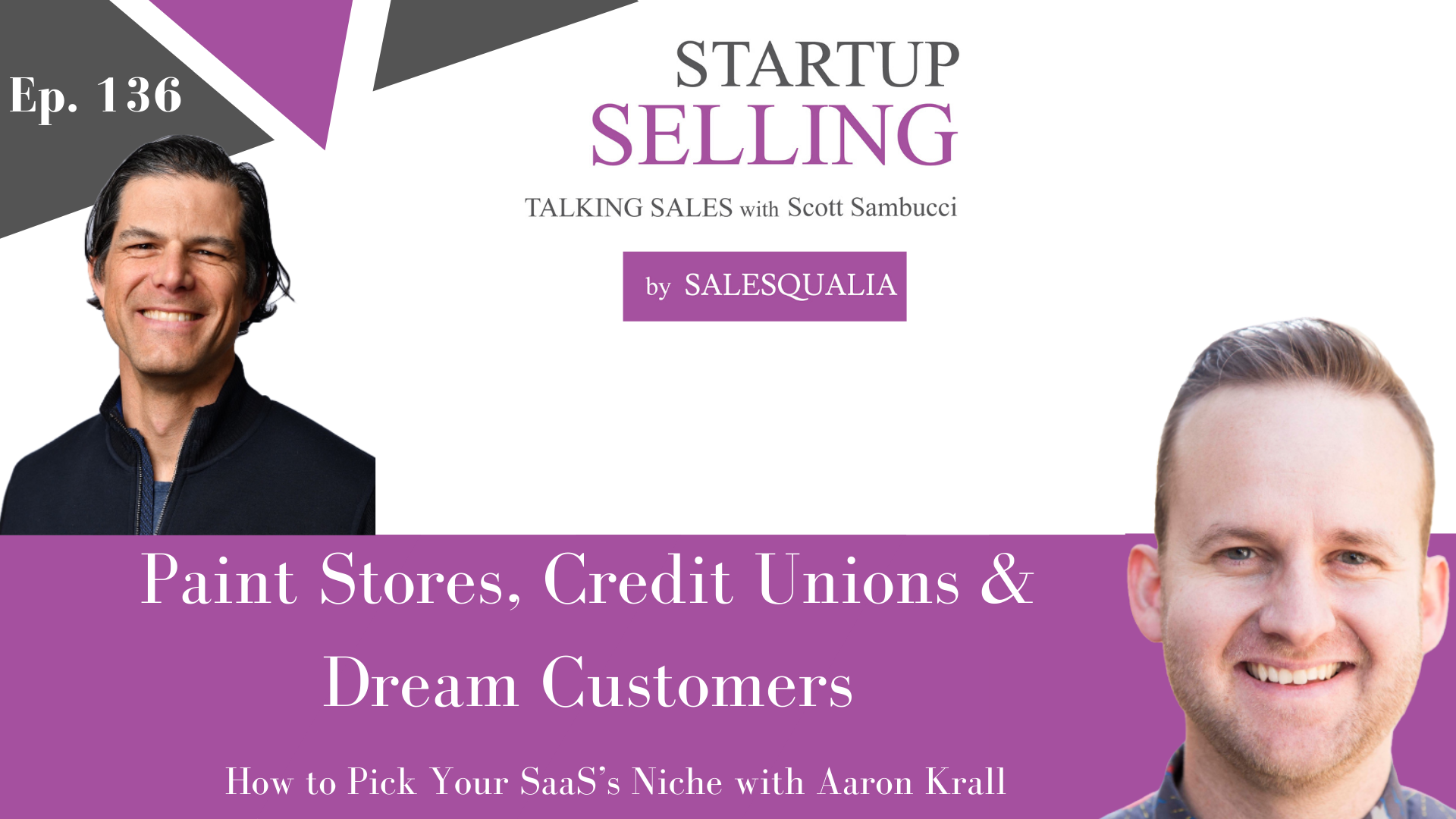 Ep. 136: Paint Stores, Credit Unions & Dream Customers: How to Pick Your SaaS's Niche with Aaron Krall

In this episode of the Startup Selling Podcast, I interviewed Aaron Krall.
Aaron runs SaaS Growth Hacks, the largest SaaS community in the world with over 24,000 members. He helps B2B SaaS companies increase their leads and demo conversions using his SaaS Growth Playbook model. 
He has personally worked with 100's SaaS companies across dozens of industries and has helped 1000's more attract their dream customers and convert them to rabid fans. He has increased leads, demo conversions, and ARR for clients like IBM, Reply.io, Freshworks, Brand24, and more. 
Aaron lives in Salt Lake City with his wife Natalie, his son, Arlo, and dog Penny. He enjoys reading horror movie synopsis on Wikipedia and leaving reviews on Google Maps.
Some of the topics that we covered are:
How to find your ideal customer

Finding and owning a niche

How to create a SaaS product that people will find hard to say no to

Partnership Playbook – how to find, talk to and build relationships with high-value partners

Difference between a niche, market, and ideal customer 

Bias and assumptions 
Links & Resources: 
SaaS Growth Hacks Group: www.facebook.com/groups/SaaSgrowthhacking 
Facebook Page: www.facebook.com/Aaron-S-Krall-345461526368945 
Aaron on LinkedIn: www.linkedin.com/in/aaronkrall 
Aaron on Twitter:twitter.com/aaron_krall?lang=en 
Aaron's shock and awe page – https://on.aaronkrall.io/case-studies
Listen & subscribe to The Startup Selling Show here:
BluBrry | Deezer | Amazon | Stitcher | Spotify | iTunes | Soundcloud | SalesQualia
Thanks so much for listening! Tell a friend or ten about The Startup Selling Show, and please leave a review wherever you're listening to the show.