Dec
03, 2021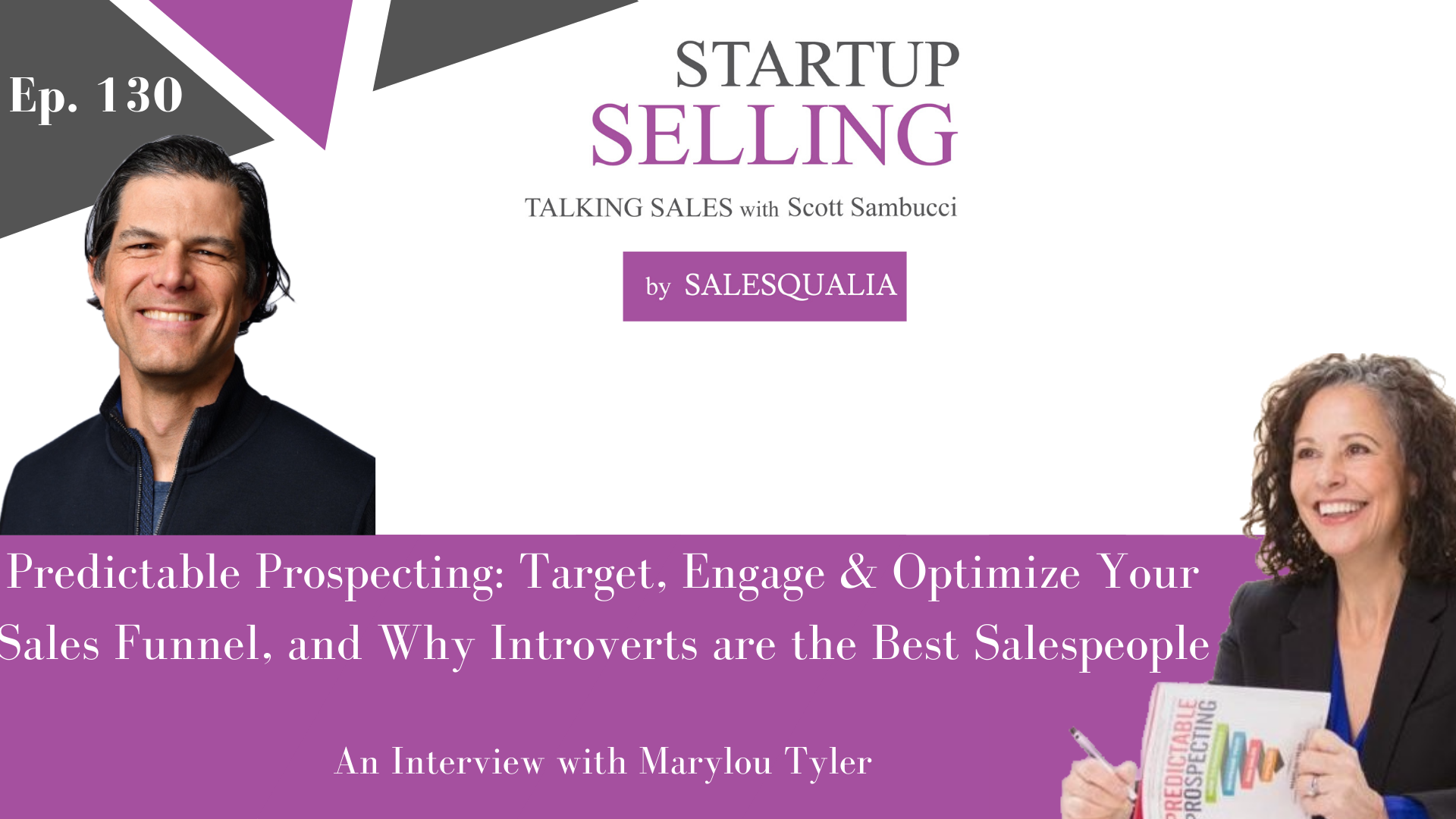 Ep.130: Predictable Prospecting: Target, Engage & Optimize Your Sales Funnel, and Why Introverts are the Best Salespeople: An Interview with Marylou Tyler
In this episode of the Startup Selling Podcast, I interviewed Marylou Tyler.
Marylou is the author of Predictable Revenue and Predictable Prospecting. She has worked with a number of co-authors and produced a book that will certainly help any startup company out there. Being one of the best sales enablement strategists, she is an expert when it comes to maximizing your resources and is always willing to share her knowledge to anyone who needs help.
This podcast focuses both on the incredible things that a startup business owner can do to improve sales and the common mistakes everyone should avoid. 
Some of the key topics and questions that we covered in this podcast are:
Internalizing Your Competitive Position

Six-Factor SWOT Analysis

Developing an Ideal Account Profile

Compel with ContentTM

McKinsey's MECE model

How you can send your emails wisely, and so many more
Links & Resources
Marylou Tyler on LinkedIn: www.linkedin.com/in/maryloutyler
Marylou's website & book-related resources: maryloutyler.com/swag
Jeremey Donovan on LinkedIn: www.linkedin.com/in/jeremeydonovan
(Amazon) Book by Neil Rackham: SPIN Selling
(Amazon) Book by Neil Rackham: Major Account Sales Strategy
(Amazon) by Marylou Tyler and Jeremey Donovan: "Predictable Prospecting: How to Radically Increase Your B2B Sales Pipeline"
Listen & subscribe to The Startup Selling Show here:
BluBrry | Deezer | Amazon | Stitcher | Spotify | iTunes | Soundcloud | SalesQualia
Thanks so much for listening! Tell a friend or ten about The Startup Selling Show, and please leave a review wherever you're listening to the show.