Nov
25, 2021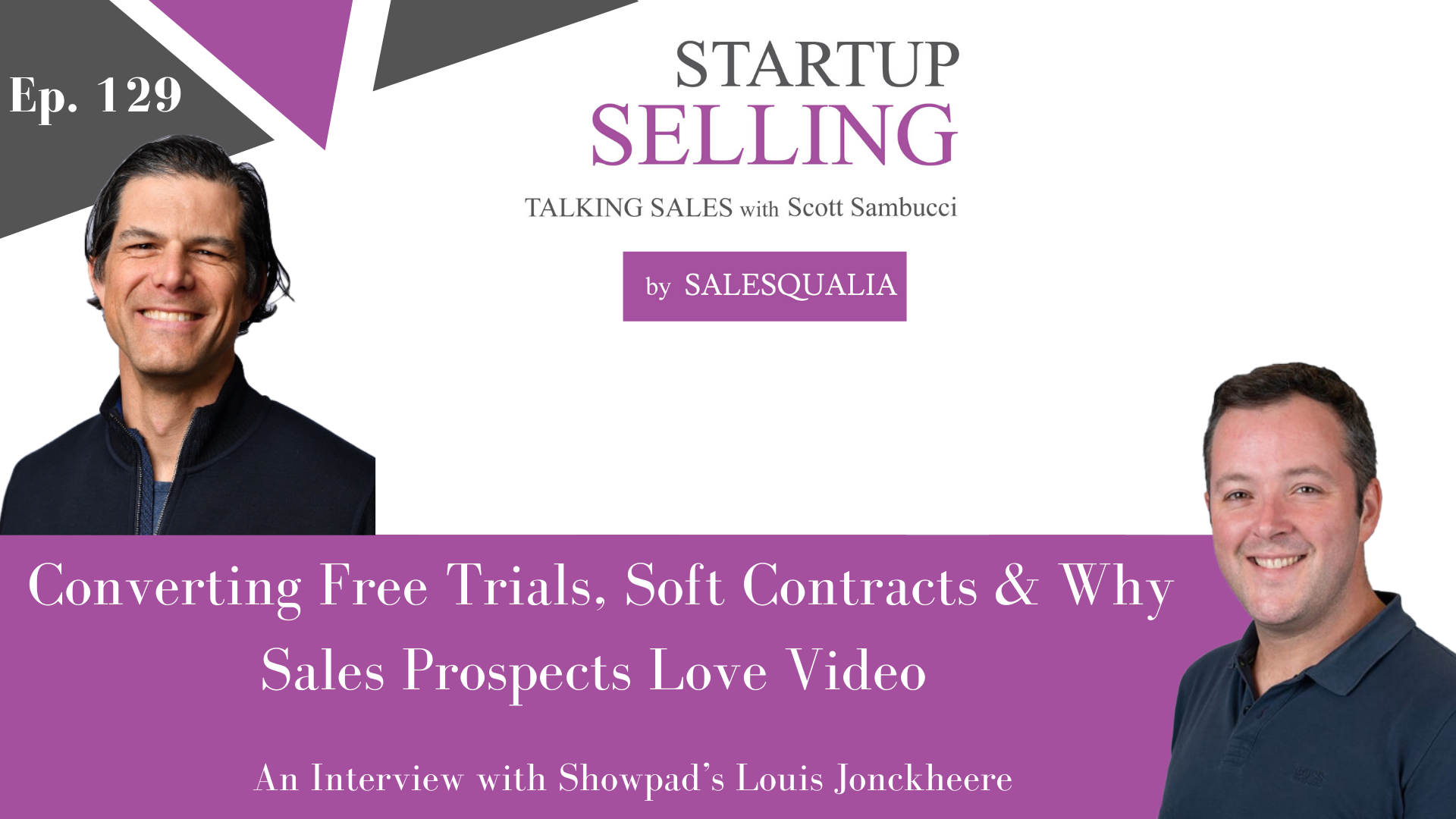 Ep. 129: Converting Free Trials, Soft Contracts & Why Sales Prospects Love Video: An Interview with Showpad's Louis Jonckheere

In this episode of the Startup Selling Podcast, I interviewed Louis Jonckheere.
Louis is Co-founder and Co-CEO of Showpad. Showpad activates millions of pieces of content for over 850 companies around the world, including Johnson & Johnson, Fujifilm, Audi, Intel, and Kimberly-Clark.
Some of the key topics and questions that we covered in this podcast are:
What types of content works best to drive sales prospect engagement?

How Showpad uses a 14-day free trial and "Soft Contracts"

The importance of video for your sales and communication

Company culture and hiring practices

Customer engagement and customer success
Links & Resources
Showpad Website: www.showpad.com
Louis Jonckheere on LinkedIn: www.linkedin.com/in/louisjonckheere
Louis Jonckheere on Twitter: www.twitter.com/louisjonckheere
Listen & subscribe to The Startup Selling Show here:
BluBrry | Deezer | Amazon | Stitcher | Spotify | iTunes | Soundcloud | SalesQualia
Thanks so much for listening! Tell a friend or ten about The Startup Selling Show, and please leave a review wherever you're listening to the show.