Sep
20, 2021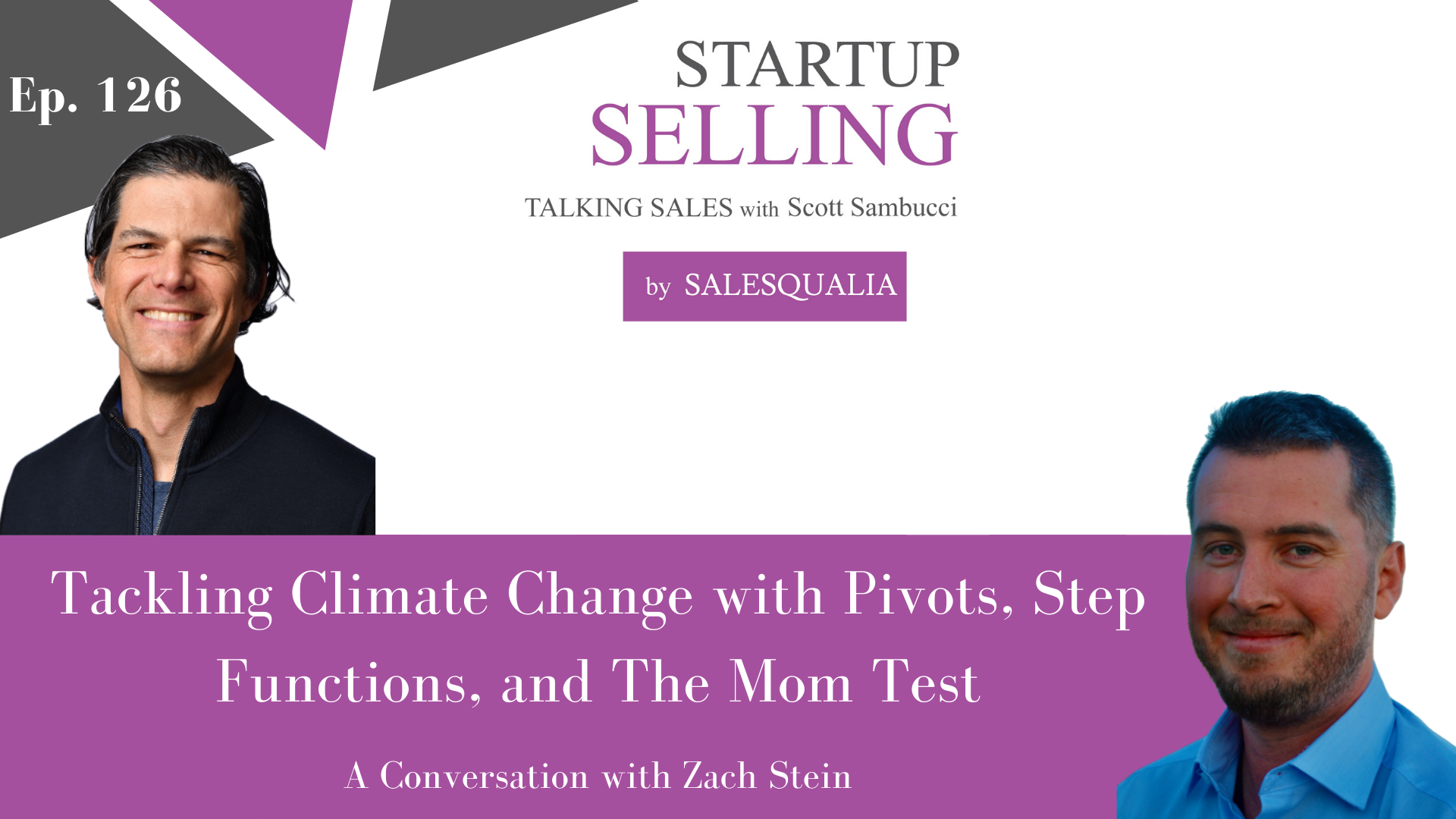 Ep 126: Tackling Climate Change with Pivots, Step Functions, and The Mom Test: A Conversation with Zach Stein
In this episode of the Startup Selling Podcast, I interviewed Zach Stein.
Zach is a multi-time founder and is currently helping lead Carbon Collective, the investment platform that makes climate impact investing = smart investing. 
Zach lives in East Bay, CA. 
Some of the key topics and questions that we covered in this podcast are:
Carbon Collective and climate change investing.

How did Zach get from Osmo Systems to Carbon Collective?

What decisions were made to change to Carbon Collective?

Zach's process for product discovery.

Book: The Mom Test.

How did Zach build an investment platform – Carbon Collective?
Links & Resources
Carbon Collective website: www.carboncollective.co
Zach on LinkedIn: www.linkedin.com/in/zach-stein-100
Listen & subscribe to The Startup Selling Show here:
BluBrry | Deezer | Amazon | Stitcher | Spotify | iTunes | Soundcloud | SalesQualia
Thanks so much for listening! Tell a friend or ten about The Startup Selling Show, and please leave a review wherever you're listening to the show.