Aug
11, 2021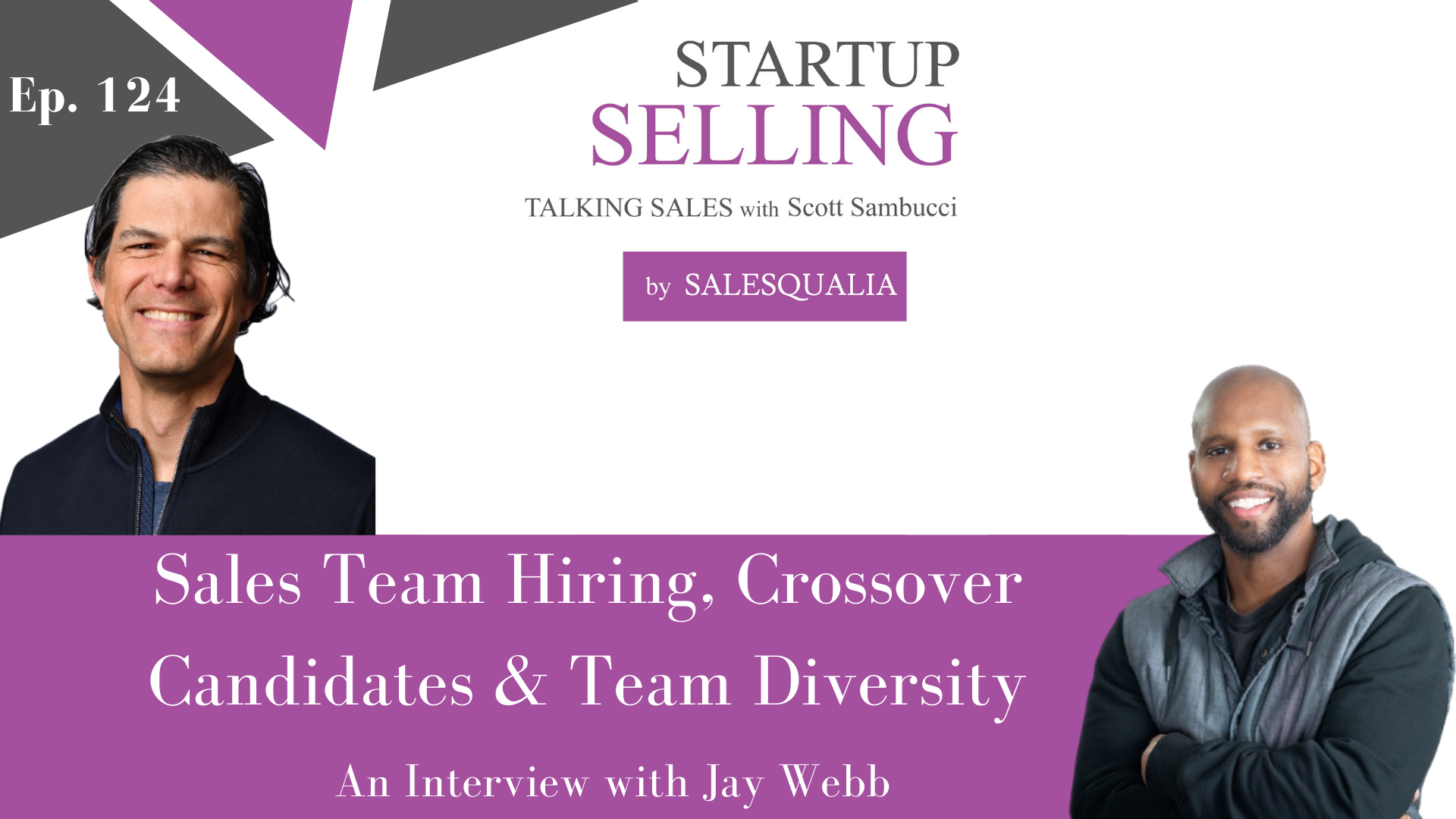 Ep 124: Sales Team Hiring, Crossover Candidates & Team Diversity – An Interview with Jay Webb
In this episode of the Startup Selling Podcast, I interviewed Jay Webb.
Jay runs a search firm that focuses on helping early to mid-stage companies hire sales leaders and enterprise salespeople throughout North America. 
He's also the host of the Over Quota podcast which features in-depth interviews around vision, strategy, and execution with revenue leaders.
Some of the key topics and questions that we covered in this podcast are:
Types of sales leaders that you're looking for based on the stage of your company.

The importance of finding the right culture fit just as much as finding the right skill set.

Crossover Recruiting – Do you have to hire someone with experience in your vertical or can you go crossover and find someone that has been successful in another vertical? 

Three things that the most effective sales leaders have as part of their arsenal.

How to assess candidates as you're recruiting candidates for your sales roles and your sales leader roles.

How to make sure to identify if that person you're recruiting has those three traits.

What hiring companies need to do in order to effectively recruit the candidates they want to bring to their company

How do you find and create a diverse sales team.
Links and Resources:
Over Quota: smarturl.it/2d2yqb
Jay Webb on LinkedIn: www.linkedin.com/in/jaydwebb
Listen & subscribe to The Startup Selling Show here:
BluBrry | Deezer | Amazon | Stitcher | Spotify | iTunes | Soundcloud | SalesQualia
Thanks so much for listening! Tell a friend or ten about The Startup Selling Show, and please leave a review wherever you're listening to the show.