May
03, 2021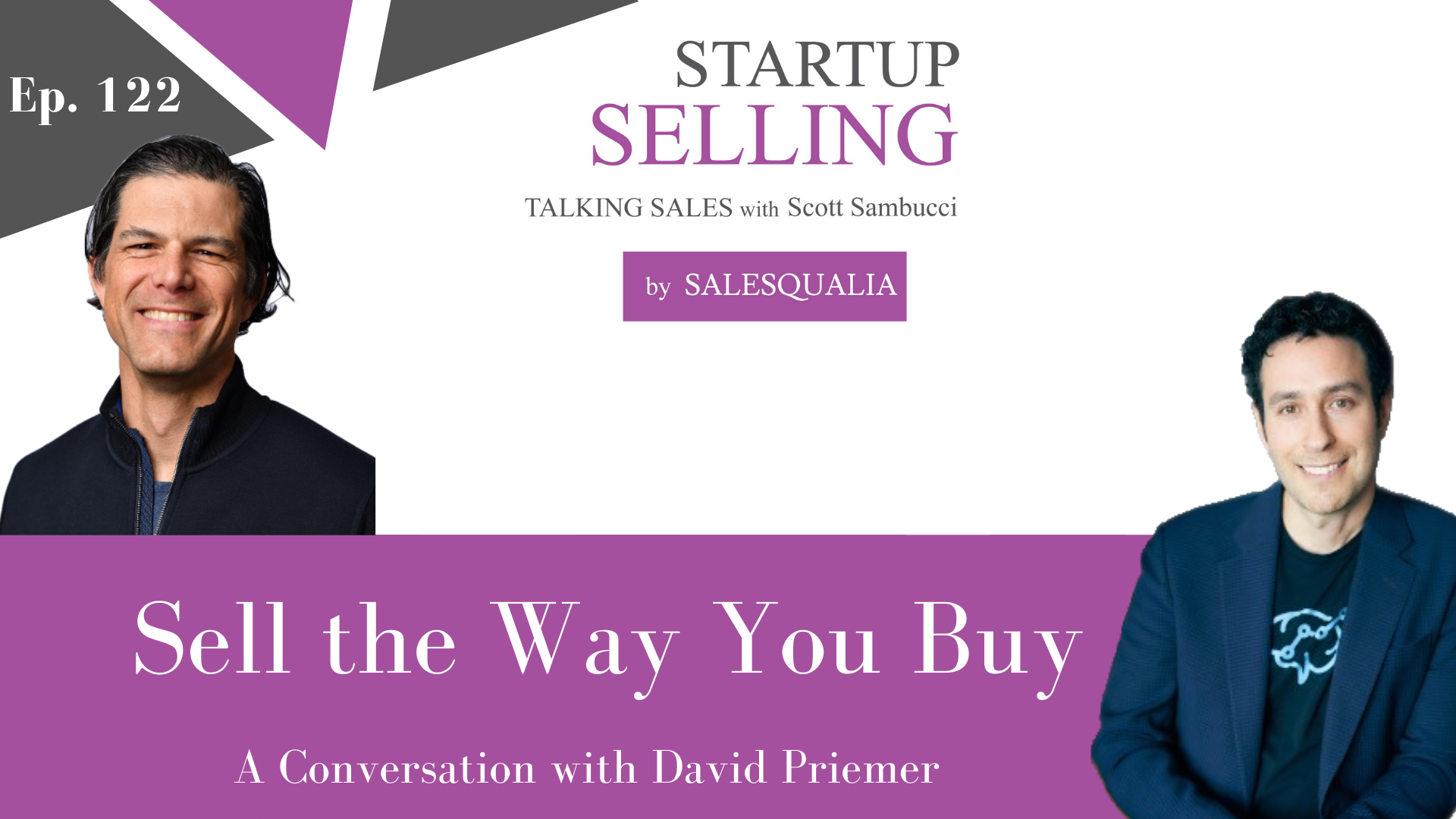 Ep 122: Sell the Way You Buy – A Conversation with David Priemer
In this episode of the Startup Selling Podcast, I interviewed David Priemer. 
Like most of us, David never thought he'd end up in sales! He started his career tinkering with test tubes and differential equations as an award-winning research scientist before spending the next 20 years leading top-performing sales teams at high-growth technology companies including Salesforce, where he was the Vice President of Commercial Sales and creator of the Sales Leadership Academy program.
Today, as the Founder and Chief Sales Scientist of Cerebral Selling, David's unique science and empathy-based approaches to driving revenue and talent growth have been published in the Harvard Business Review as well as Forbes, Entrepreneur, and Inc. magazines. 
Often referred to as the "Sales Professor", David is also the author of the bestselling book, "Sell The Way You Buy", and an Adjunct Professor at the Smith School of Business at Queen's University. David holds a B.Sc. in Chemistry and Atmospheric Science from York University and a Master's degree in Chemical Engineering from the University of Toronto. 
When he's not thinking about Sales, David loves to cook, write, and spend quality family time with his wife and three daughters.
Some of the key topics that we talked about are:
The importance of how you position or phrase a question.

How to communicate with our prospects in a way that they are thinking about.

Always talk about sales from a customer standpoint.

The importance of polarization in your messaging.

Understanding your customer's feelings during the buying process.

Giving the Disney experience to your prospects and customers.

The difference between value and ROI.
Links & Resources
Website: cerebralselling.com
Book: cerebralselling.com/book
Youtube Channel: www.youtube.com/c/CerebralSelling
Instagram: www.instagram.com/cerebralselling
Listen & subscribe to The Startup Selling Show here:
BluBrry | Deezer | Amazon | Stitcher | Spotify | iTunes | Soundcloud | SalesQualia
Thanks so much for listening! Tell a friend or ten about The Startup Selling Show, and please leave a review wherever you're listening to the show.