Apr
19, 2021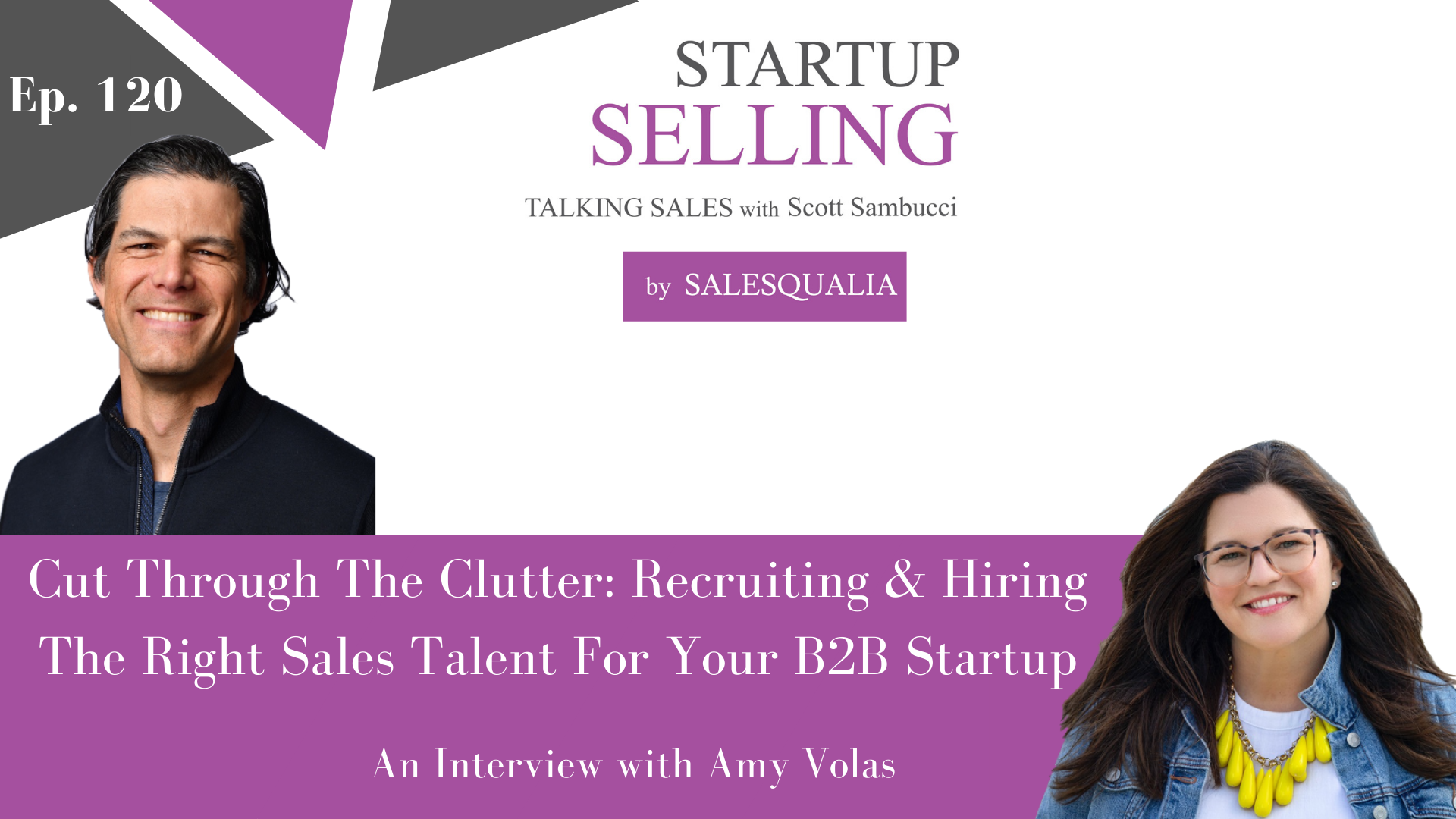 Ep. 120: Cut Through The Clutter: Recruiting & Hiring The Right Sales Talent For Your B2B Startup – An Interview with Amy Volas
In this episode of the Startup Selling Podcast, I interviewed Amy Volas.
With more than $100MM in revenue sold and named one of Sales Hacker's Most Dynamic Women In Sales, Amy is a sales fanatic turned entrepreneur.
She was bitten by the startup bug many moons ago and couldn't imagine spending her time anywhere else.
Amy created Avenue Talent Partners to help with the tremendous task of growing startups through some of their most valuable assets – sales leaders and enterprise salespeople.
Links & Resources
Amy on LinkedIn: www.linkedin.com/in/amyvolas
(Website) Avenue Talent Partners: www.avenuetalentpartners.com
(Blog) Avenue Talent Partners: avenuetalentpartners.com/blog
Listen & subscribe to The Startup Selling Show here:
BluBrry | Deezer | Amazon | Stitcher | Spotify | iTunes | Soundcloud | SalesQualia
Thanks so much for listening! Tell a friend or ten about The Startup Selling Show, and please leave a review wherever you're listening to the show.