Mar
02, 2021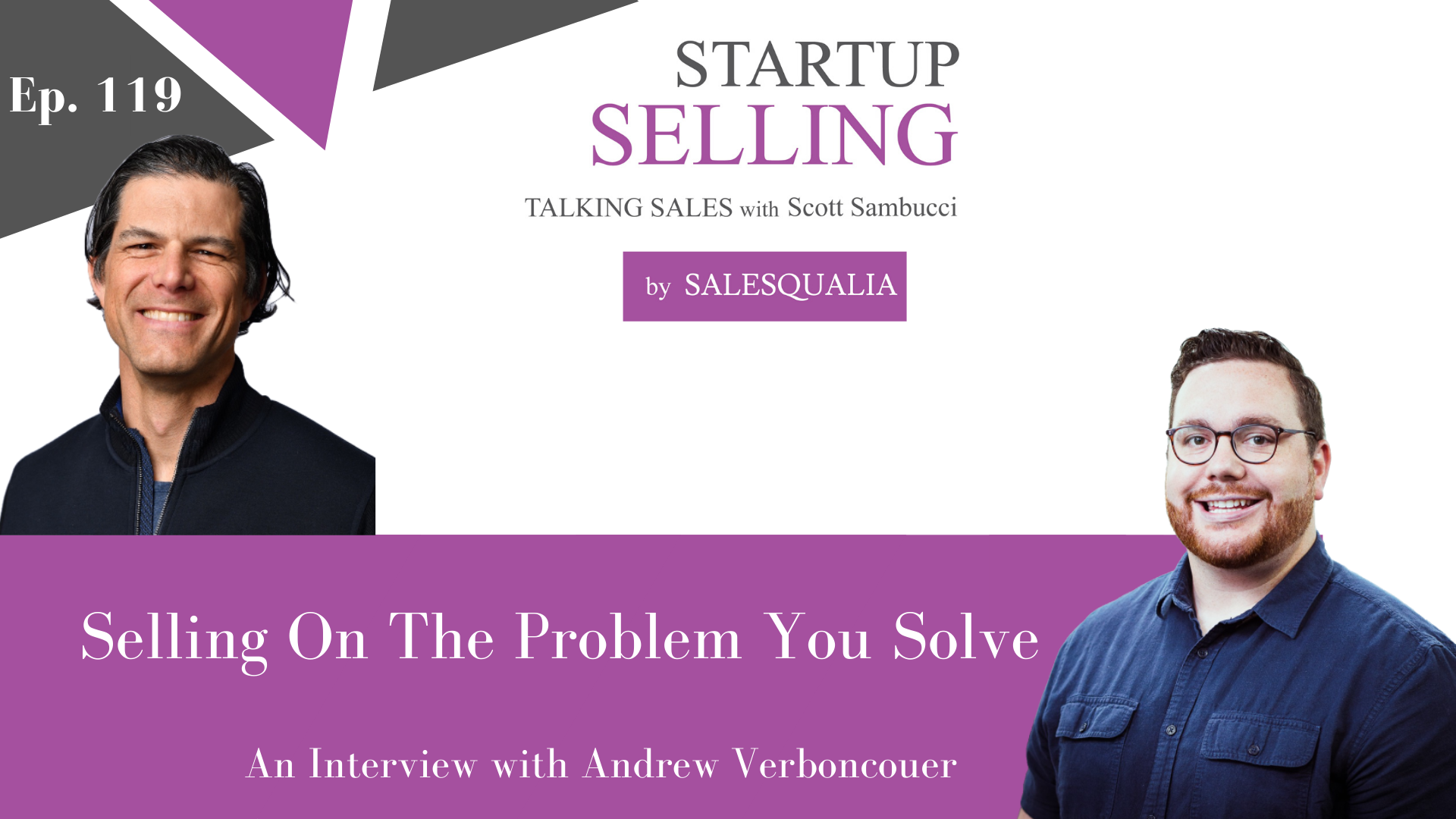 Ep. 119: Selling On The Problem You Solve – An Interview with Andrew Verboncouer
In this episode of the Startup Selling Podcast, I was interviewed by Andrew Verboncouer.
Andrew is one of the Partners and CEO at Headway and has spent over 15 years in product design, product strategy, and development. Headway helps startups and corporate innovation teams launch and grow new digital products in FinTech, Healthcare, Logistics, and EdTech.
Andrew also hosts the Seaworthy podcast, which provides actionable advice around product validation, execution, and promotion.
Some of the key topics and questions that we talked about are:
Ultramarathon.

Hitting quota in sales.

How do ultramarathons relate to sales?

Moving from Blend to SalesQualia.

How is SalesQualia different now than back then?

Why do salespeople focus on the product rather than solving the problem?

What are the biggest mistakes startups make when it comes to lead gen or sales?

The advice I would give to anyone looking to start their own B2B or SaaS company.
Links and Resources:
(Website) Headway: www.headway.io
(LinkedIn) Andrew Verboncouer: www.linkedin.com/in/andrewverboncouer
Seaworthy Podcast: E18: Startup Sales: Selling On The Problem You Solve
Listen & subscribe to The Startup Selling Show here:
BluBrry | Deezer | Amazon | Stitcher | Spotify | iTunes | Soundcloud | SalesQualia
 Thanks so much for listening! Tell a friend or ten about The Startup Selling Show, and please leave a review wherever you're listening to the show.