Feb
08, 2021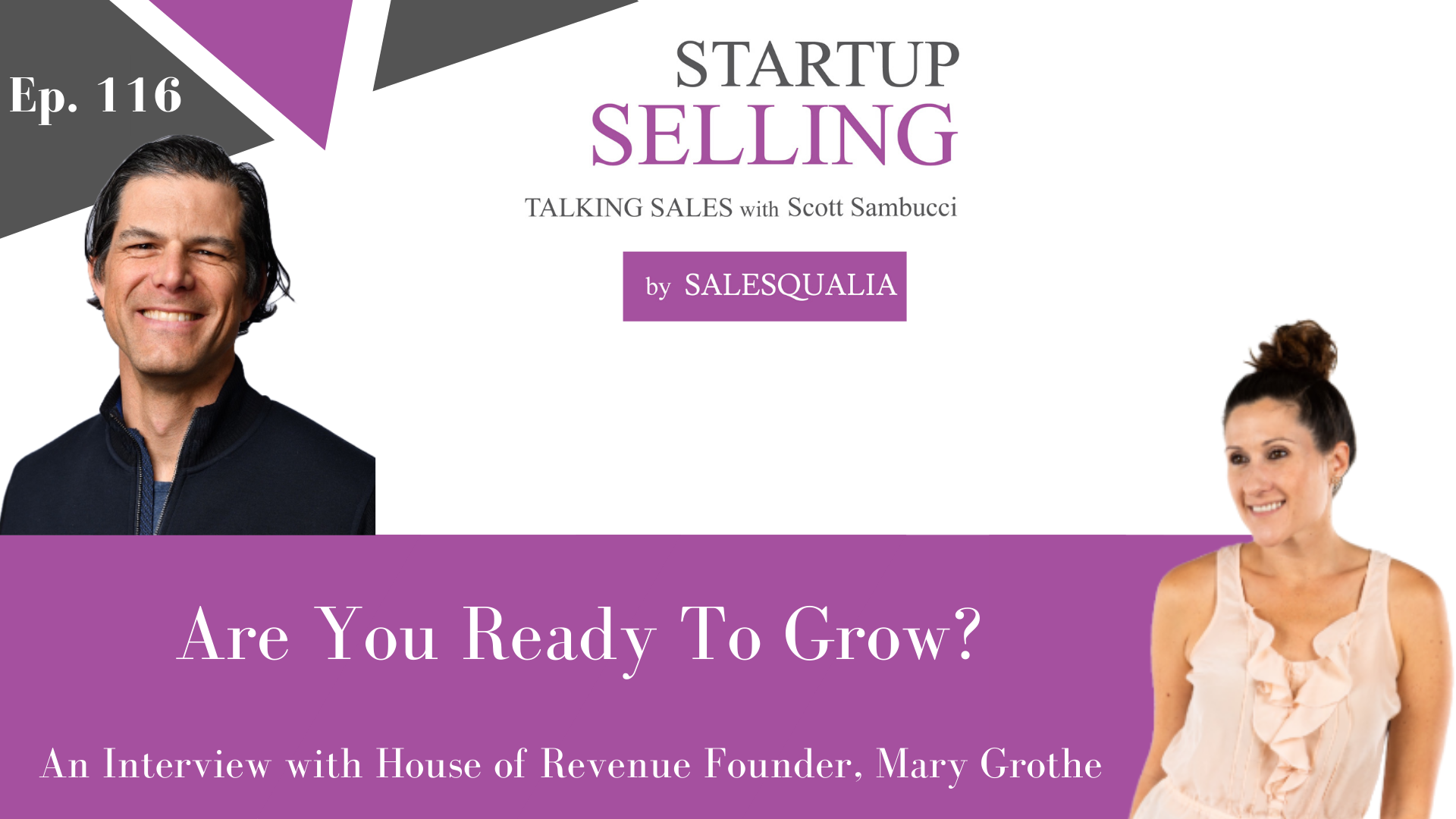 Ep. 116: Are You Ready To Grow? An Interview with House of Revenue Founder, Mary Grothe
Mary Grothe is a former #1 MidMarket B2B Sales Rep who after selling millions and breaking multiple records, formed House of Revenue™️, a Denver-based firm of fractional Revenue Leaders who currently lead the marketing, sales, customer success, and RevOps departments for 10 companies nationwide. 
In the past year, they've helped multiple 2nd-stage-growth companies between $2M – $20M, on average, double their MRR within 10 months, resulting in an average ROI of 1,454% and an average annual revenue growth eclipsing $3.2 million.
Some of the key topics and questions that we talked about are:
Mary's transition from working for someone to working for herself.

What are things that hold CEOs from growing?

Mindset changes a CEO or Founder needs to make in order to grow.

The difference between "wanting" to make changes and grow and being "ready" to make changes and grow.

Mary's process for helping CEOs get clear about what they want.

Mythical Sales Unicorn and the 175 rule.
Links and Resources:
Mary on LinkedIn: www.linkedin.com/in/marygrothe
House Of Revenue™: www.houseofrevenue.com
Mary on Twitter: twitter.com/marylgrothe
Listen & subscribe to The Startup Selling Show here:
BluBrry | Deezer | Amazon | Stitcher | Spotify | iTunes | Soundcloud | SalesQualia
Thanks so much for listening! Tell a friend or ten about The Startup Selling Show, and please leave a review wherever you're listening to the show.