Feb
01, 2021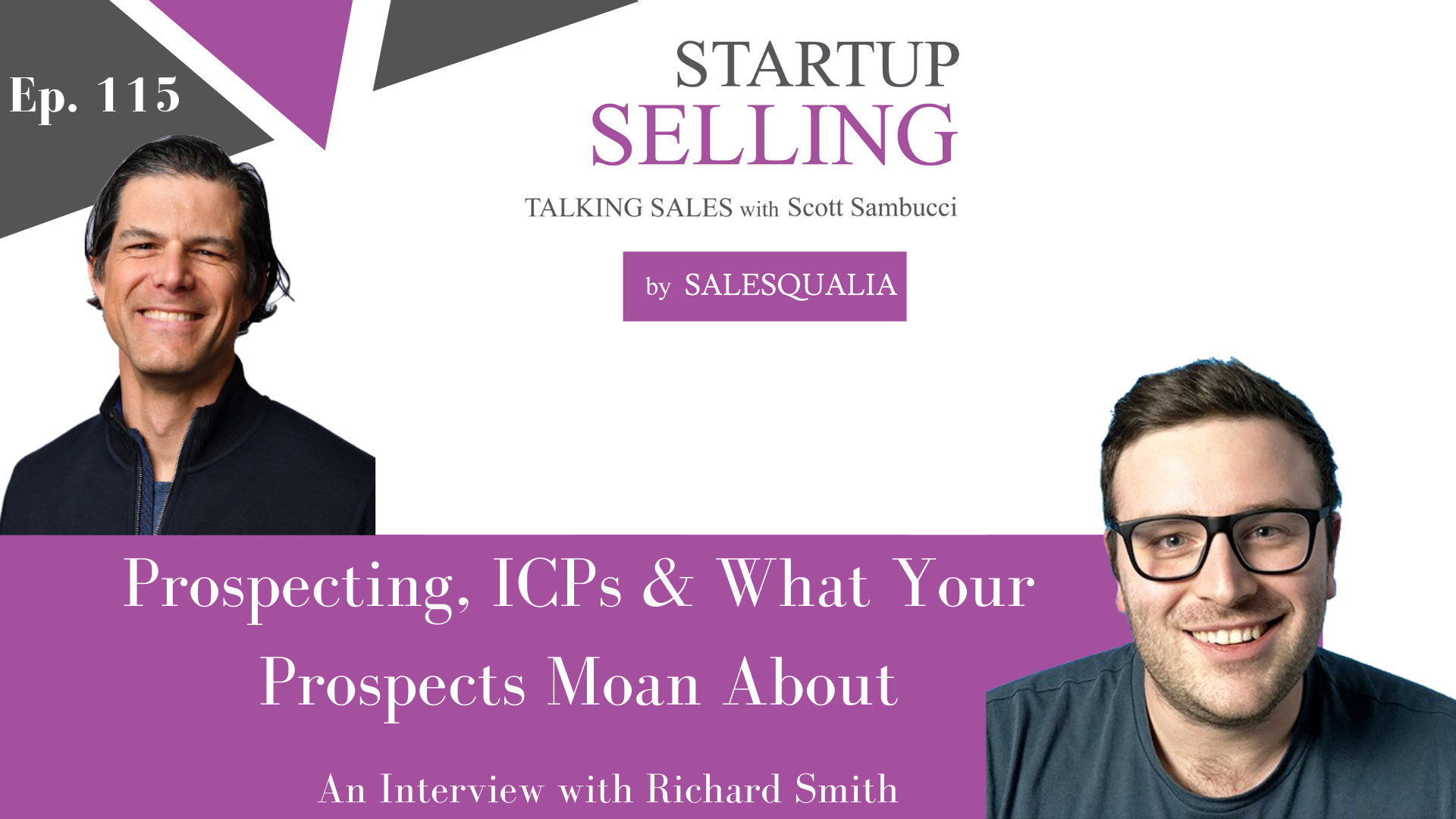 Ep. 115: Prospecting, ICPs & What Your Prospects Moan About: An interview with Richard Smith
In this episode of the Startup Selling Podcast, I interviewed Richard Smith.
Richard is the Co-Founder and Head of Sales for Refract. He has 10+ years of sales experience working for and building high activity and scalable outbound software sales teams. 
He has been a regular contributor to leading sales content sites such as Hubspot and SalesHacker and was nominated this year as a Top 50 SaaS Sales Leader in the UK.  
Richard is passionate about fixing the broken mindset to sales coaching and helping salespeople become the very best they can be.
Some of the topics that we discussed in this episode are:
Richard's new book "Problem Prospecting?!"

Identifying your Ideal Customer Profile (ICP)

Using rubrics and metrics as a scoring system to identify ICPs 

What do your prospects moan about at the dinner table?

How to think about cold calling and messaging?

How to be human in your interactions with your prospects?
Links and Resources:
Refract (website): www.refract.ai
Richard on LinkedIn: www.linkedin.com/in/richard-smith-refract
(Book) Problem Prospecting?!: Completely Eradicate Your Prospecting Troubles By Leading With Problems: amzn.to/3orOLjf
(Book) The Sales Acceleration Formula: Using Data, Technology, and Inbound Selling to go from $0 to $100 Million: amzn.to/2YrevBx
Listen & subscribe to The Startup Selling Show here:
BluBrry | Deezer | Amazon | Stitcher | Spotify | iTunes | Soundcloud | SalesQualia
Thanks so much for listening! Tell a friend or ten about The Startup Selling Show, and please leave a review wherever you're listening to the show.