Dec
22, 2020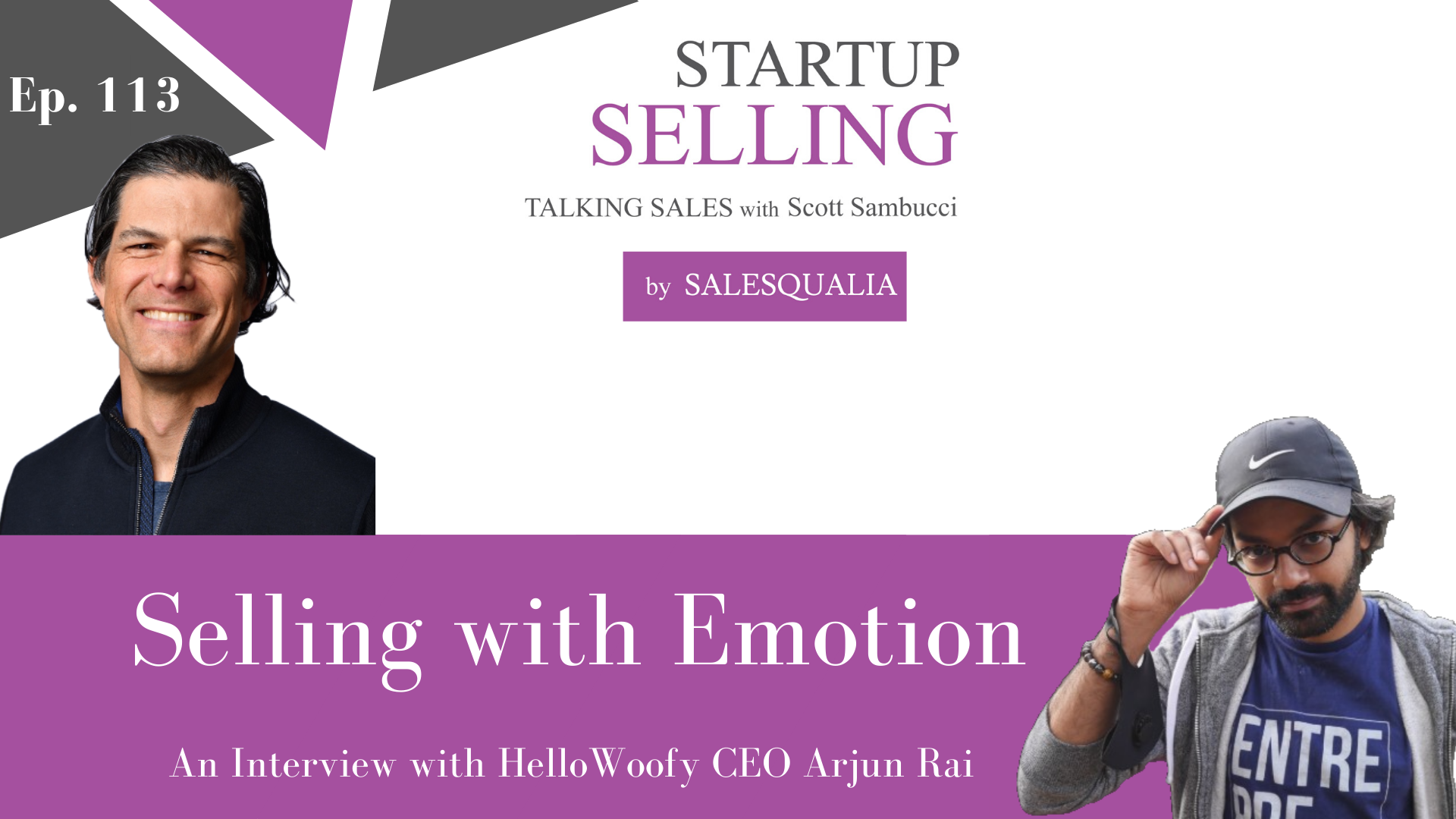 Ep.113: Selling with Emotion: An Interview with HelloWoofy CEO, Arjun Rai
In this episode of the Startup Selling Podcast, I interviewed Arjun Rai.
Arjun Rai is an NYC based entrepreneur who is on a mission to support small businesses with the power of visualized data science and artificial intelligence for digital marketing at HelloWoofy.com. 
He is a firm believer that every SMB should have an unfair advantage to compete against unlimited marketing budgets. He has raised from professional investors and personally invested nearly $500,000 in pre-seed VC funding as well as obtained corporate partners (including Fortune 500 companies, such as Microsoft and Google) resulting in over $135,000 in strategic resources.
Since high school, Arjun has been networking with some of the most well-known entrepreneurs and even worked on a few projects and startups of his own. Upon graduation, Arjun pursued his career opportunities and came to New York City where he enrolled at the New York Institute of Technology in 2011 with scholarships and grants. Following a few weeks into college, Arjun launched his second startup, fuelbrite.com, a social media agency focused on small businesses and startups, and a student-focused organization, TheBizDen. 
Arjun currently lives in New York City with his girlfriend, two cats, and a dog. You can find him working from home, doing carpentry, pitching his startup at a meetup, or driving around town on his e-scooter.
Some of the key topics that we discussed in this episode are:
Arjun's development of HelloWoofy.

What are some key strategies when communicating with your buyers?

Using emojis in your message.

The effectiveness of using emojis.
Link & Resources:
Website: hellowoofy.com
Arjun on LinkedIn: www.linkedin.com/in/arjunrai
Season 3 of Meet the Drapers: youtu.be/MtHxCFv9St4
Hello Woofy on Facebook: www.facebook.com/hellowoofy
Listen & subscribe to The Startup Selling Show here:
BluBrry | Deezer | Amazon | Stitcher | Spotify | iTunes | Soundcloud | SalesQualia
Thanks so much for listening! Tell a friend or ten about The Startup Selling Show, and please leave a review wherever you're listening to the show.