Dec
01, 2020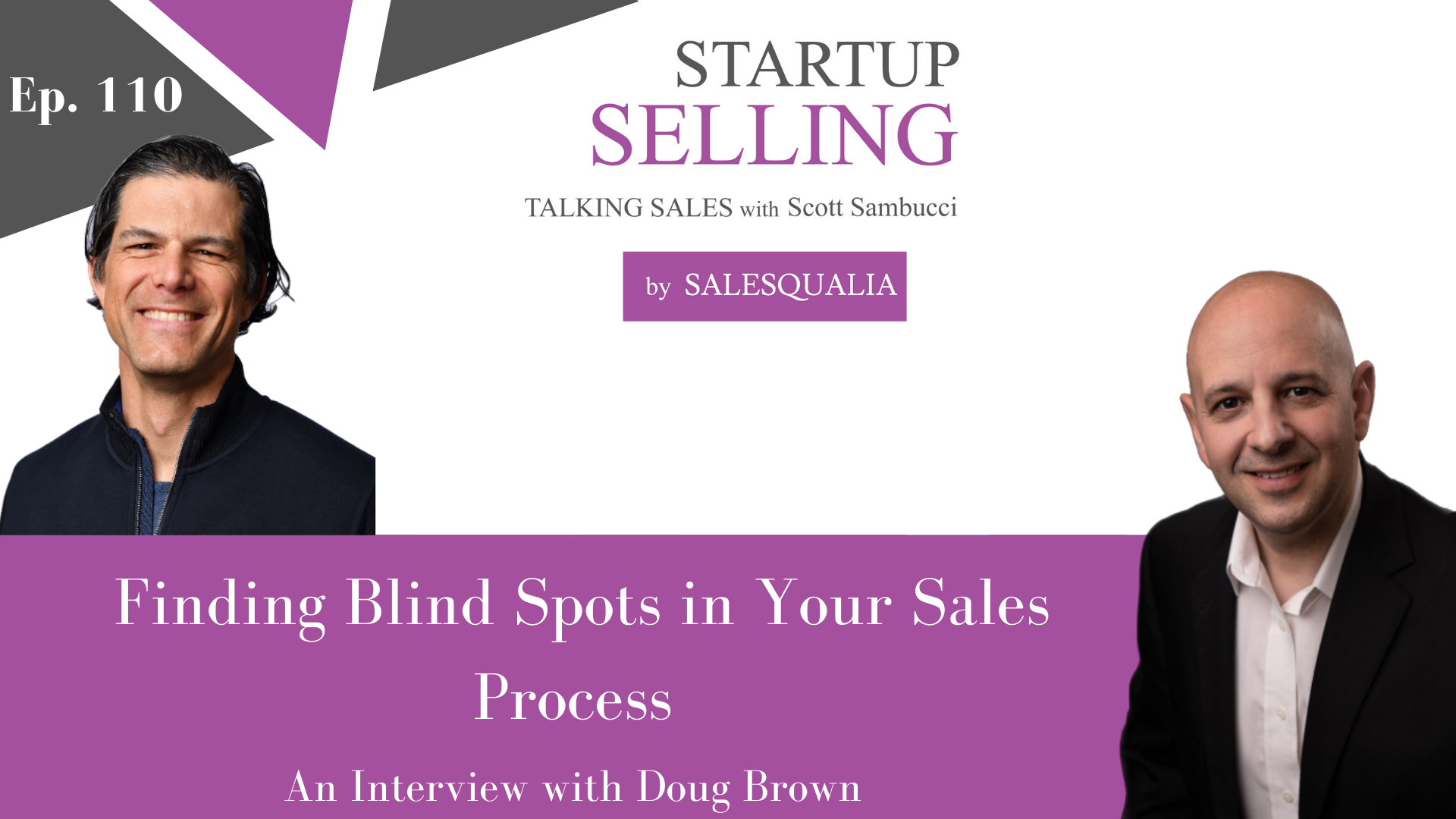 Ep.110: Finding Blind Spots in Your Sales Process: An Interview with Doug Brown
In this episode of the Startup Selling Podcast, I interviewed Doug Brown.
Doug C. Brown is a highly acclaimed Sales Revenue Growth Expert and an international bestselling author. He has coached, consulted, and advised thousands of people in business as well as companies including Enterprise-Rent Car, Nationwide, Intuit, Proctor and Gamble, CBS television, and others.
He has collected an impressive amount of experience throughout his life in different fields, especially sales. During this period, he created over 35 companies. Doug served as an independent President of Sales and Training for Tony Robbins, Chet Holmes, Russ Whitney, and others.
He has generated over $500 million in sales; his last client made $3 million in 5 weeks. His most outstanding professional achievement is increasing the company's close rate by 862% and its revenue growth by 116% in four months.
Doug is a 12-year veteran of the US Army and a proud father of two wonderful daughters. His mission is to help companies grow their sales revenue and to have better-performing sales teams. Additionally, he instructs B2B coaches and consultants on how to build a more profitable business.
Three of the key topics that we discussed in this episode are:
What are some of the blind spots that companies have in their sales process?

How to find "A" players for your sales team?

What to do when you are stuck in your growth phase?
Link & Resources:
Business Success Factor:
www.businesssuccessfactors.com
Win-Win Selling by Doug Brown:
High-Velocity Training by Doug C. Brown or @DougBrown.BSF:
www.facebook.com/pg/DougBrown.BSF
Doug C. Brown on LinkedIn:
www.linkedin.com/in/dougbrown123
Doug C. Brown on Twitter or @dougbrown123456:
Listen & subscribe to The Startup Selling Show here:
BluBrry | Deezer | Amazon | Stitcher | Spotify | iTunes | Soundcloud | SalesQualia
Thanks so much for listening! Tell a friend or ten about The Startup Selling Show, and please leave a review wherever you're listening to the show.